So how exactly do you prospect on LinkedIn?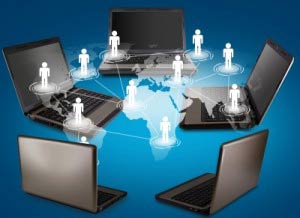 Most sales professionals and business owners are only aware of their first degree connections. These are the people that you probably already knew before LinkedIn; friends, colleagues, people you have worked with in the past etc.  But these connections might not be potential prospects for you, so how can you get to the key decision makers who you really want to engage with?
The real gold which LinkedIn has to offer (more than any other social networking site) is the ability to be introduced to key decision makers you may otherwise not be able to reach. It quite literally is a prospecting power tool…in the right hands.
The real value in the site doesn't necessarily come from who you are connected to, but who your connections are connected to – and the great thing about LinkedIn is that it doesn't just show your own network, it also shows your network's network. In fact, LinkedIn even shows you how you are connected to these prospects so that you can ask for an introduction from your shared connection in order to make that first contact.
Say for instance you are already connected to the Sales Manager of particular company, but the connection you're really interested in is the Sales Director of their company who they are already connected to.
By building up a solid relationship with your current connection – giving them good advice, offering solutions to their problems or suggesting interesting content that may help them – you can then ask them with confidence to recommend you as a connection to the key decision maker you are keen to network with. After all, you've proved to be a good connection to them so why would they not consider recommending you to their colleagues?
But it goes further than that. Whilst asking for a recommendation to connect on the LinkedIn platform is a start, what you really want is to get to talk to this key decision maker outside of the site, via email or on the phone.
If you have a new product or an interesting whitepaper you feel would really benefit the Sales Director of the company, email or call your first degree connection and speak to them directly about what you have to offer them and the company, and then either ask to speak to their Sales Director directly or set an appointment where you can meet with them both to discuss things further.
If you have a good relationship with your first degree connection you will find it much easier getting them to pass you on to their superiors and setting an appointment with them – you are literally bypassing the gatekeeper and getting right into the heart of the company.
This is the gold on offer through the LinkedIn platform, and by putting in the time and effort with your current connections you could soon find yourself being recommended to the key decision makers you are looking to work with – an opportunity you may not otherwise get.
That's all for now folks, see you again soon for another Techy Tuesday.
Regards,
Louise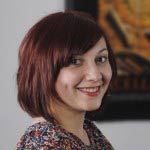 Louise Denny
Marketing Manager
MTD Sales Training | Image courtesy of Jannoon at FreeDigitalPhotos.net