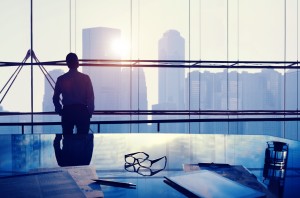 So, you've been in your current role for a few years and achieved a relative degree of success.
Now, though, you've seen your enthusiasm and drive start to wane.
You're concerned because you don't want to look back in five or ten years and feel you've wasted your career.
You seriously are concerned that you're in the wrong job.
There are many more people than you would imagine who share these thoughts.
They know they can't be on top and motivated every minute of every day, but those days where they are despondent and lacking drive now tend to outweigh those where they feel they are going places. Is there a way to determine if this is still the right job for you?
Well, you could ask yourself some deep, searching questions.
Here are just three:
What could change in my job in the next three, six or twelve months that would make it more challenging, interesting and rewarding than it is now?
This could engender personal growth as you focus on future issues that could reinforce current stagnation or provide the challenge you are seeking.
If you sit down with your boss to ask this question, it may generate some ideas of what you could do to breathe life back into the job.
Your boss may have plans for you that you didn't know about, or at the very least it will jolt them into thinking how they could work to help you develop yourself in this position, maybe in preparation for another role in the next few months.
How likely is it that, if I stay in my current role, I'll look back in a few years and regret it?
What you want to do is look back in a few years and not regret your choices.
You want to say you contributed something worthwhile and did so in an energetic and creative way.
There is a saying that goes something like: "We don't look back and regret what we did, so much as look back and regret what we didn't do"
If you think you may look back and regret the stagnant, non-progressive nature of what you are currently experiencing, it may be time to look for something different.
What could I do in my job now that would make me feel creative, energetic and important?
This may not have happened recently, so you need to ask what you could do to bring those intrinsic rewards to the surface.
Basically, there are two options; either sit back and hope that something will change in your job that makes it worthwhile, or do something pro-actively that will bring about the changes you want.
If you sit and wait, you essentially leave your future in the hands of others, who, quite frankly, haven't got your career and life at the top of their priority list.
Being pro-active brings your prospects under your own control. Here are some things to try:
Start setting development goals for yourself
Start learning new skills
Download advanced sales skills tools and techniques
Make new relationships, maybe through LinkedIn
Seek greater autonomy in your role
Make yourself more valuable to your clients
Find new and better ways to serve prospects and clients
What you're doing here is seeing what makes you feel good about your job and bringing more energy and innovation to it.
If you still feel there isn't a future for you in that role, and you can't convince your boss to look at changing it in some way, you need to identify where your future will lie.
What you don't want to do is move for the sake of moving, just because you don't like some aspect of your job.
But you also don't want to keep hammering away at something you will regret sometime in the future.
Happy Selling!
Sean

Sean McPheat
Managing Director
MTD Sales Training | Image courtesy of Dollarphotoclub