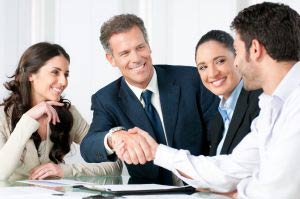 I trust you're keeping well, and sales are good?
Those of you involved in computer programming will know how important every line of a programme is.
If just one instruction is left out, incorrectly written or in the wrong place, it can cause chaos.
However, the most important line in a programme is the line that ends ".exe"
Yes, it's the 'execution' line, the instruction that tells the computer to carry out all the other instructions.
Without that, the programme is useless.
What about our 'execution' line?
We can learn all the theory we want about sales; we can attend all the courses and seminars; we can
read all the books…but unless we 'execute' and put into practice all the ideas we have picked up, we
are just 'knowledge sponges' and our value to our clients will be minimal at best.

So today, think about:
How can I apply the ideas I've picked up recently to actually make my client's life easier?
How can I put into practice that one brilliant idea I picked up at that sales course?
What action can I take today that will make a real
difference with my next prospect?
Remember: The theory is just theory until it's
executed in the right way.
Have a great selling day!
Sean

Sean McPheat
Managing Director