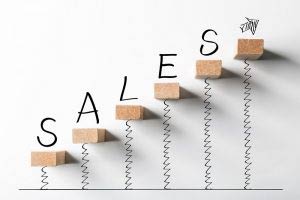 I was in London the other day visiting a client, near Tottenham Court Road. Now, I arrived a little early, so took a slow wander up Oxford Street. Even if you haven't been to London, you will have heard that Oxford Street is the shopping street that never sleeps!
Well, it was as busy as usual. However, I noticed one man standing with a billboard on, advertising a shop in a nearby street. The advert was for a menswear shop. But what I really noticed was the state of the person wearing the billboard.
He was dirty, unshaven, smoking, greasy and half-asleep. Not a good advert for the shop he was advertising, I thought.
And then I thought about us as salespeople and the image we portray when we are selling ourselves and our company. What you show is your billboard to the world. It includes things like:
Your attitude
Your appearance
Your ability to communicate
Your self-confidence
Your experience
Your ability to solve problems
Your responsiveness
Your ability to focus on solutions
Your dedication to your customers
Your work ethic
Your product/service knowledge
This is your personal brand. This is what you want to be known for. What do you want your billboard to say about you to prospects and customers? It's your choice.
As the saying goes, "What you do speaks so loud, I can't hear what you're saying".
I don't know whether the man wearing the billboard was successful in attracting customers to the shop or not. What I do know is that the impression he made on me meant that shop would not be getting my custom! The brand shouts loud, my friends. Make sure you keep control of what it says about you. When it's chosen by you and is accurate and positive, that can only be good for business!
Happy Selling!
Sean

Sean McPheat
Managing Director