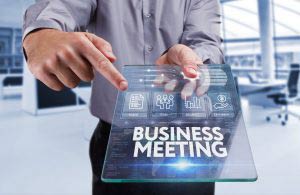 Maybe you've faced the situation where you've prepared a great presentation for the client and you turn up with all your materials and examples of how you can help them, only to have them say 'You've got five minutes. What can you do for me?'
All that preparation, all that research, all that time spent on getting your pitch ready…and NOW they tell me they have five minutes! Great!
How can you ensure this unpredictable client won't come up with something like this on your next call?
The best way is by confirming with the client what the format of the meeting will be before you actually turn up.
You should confirm what the essence of the meeting will be, describing the objective, the amount of time allocated for the meeting, and its intended outcome. It's almost like an agenda that you both agree over the phone and can confirm via email.
It will go something like this:
"Mr Client, I would be happy to meet with you to discuss your coaching needs, and see whether we can help you achieve your objectives over the next six months. During the meeting, I will be asking about your current performance and how it compares with where you need it to be. So it would be useful if you had those figures available.
Naturally, you'll have some questions about our capabilities and what format the coaching would take, so I'll be happy to answer those.
From my experience, these type of meetings take about 45-60 minutes. By the end of the meeting, we should be in a position to assess whether our services can be of value to your company. Are you happy to invest an hour of your time to assess if we should move onto the next level?"
Both you and the client now know what will take place during the meeting and how it can be more predictable. It may not stop the odd meeting starting with 'I've only got five minutes', but at least you will be able to confirm another time and date for the meeting without feeling guilty or under pressure.
Also, by phoning the client on the day of the meeting, you can confirm that they still have the time set aside for you before meeting them.
All this should help you make the meeting more predictable and ensure you have the opportunity to present yourself in the best light, without rushing through your presentation.
Happy Selling
Sean

Sean McPheat
Managing Director
MTD Sales Training | Image courtesy of Big Stock Photo