According to the latest facts and figures released, Facebook is now used by every 1 in 13 people on earth, and with over 50% of these logging on every day, the ability for prospecting and connecting with your followers through this platform is at an all-time high.
As a sales professional or business owner you would probably love to be doing more prospecting on Facebook and be able to utilise this platform to the best of its abilities – but as with most social media sites, this can be very time consuming and many companies struggle to dedicate this time in order to gain the real value of the site.
With Facebook receiving so much traffic every day, it can be hard to manage all of your comments and interactions on the site, and this is where a handy little tool called Vitrue comes into play.
Vitrue excels in helping you make the most of your Facebook presence, by enabling you to quickly and easily moderate any comments left on your Facebook page, and automate sending targeted messages to people who have "liked" you or your company.
This service is designed specifically for businesses, to help companies grow their social community whatever industry or size of business you are, so it's well worth taking a look at the solutions they have to offer.  As this particular platform offers bespoke solutions to each requirement, they don't have set price for using their service, but you can sign up for a free live demo via the Vitrue site which will help you establish how this platform can best help manage your social media activity – specifically on Facebook.
Also on offer from Viture are some great white papers on managing your Facebook community and detailing how to structure a top-notch post to engage with your followers,  so it's well worth visiting the site for the free content alone.
Facebook can be a lucrative platform for you and your team to engage with your online audience and build good social relationships which can turn into valuable leads for the company, but as time is often the issue for so many sales professionals and business owners it's great to have a nifty little tool like Vitrue under your belt to help manage the process – and your time – more effectively.
That's all for now folks, see you again soon for another Techy Tuesday.
Regards,
Louise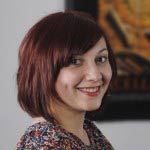 Louise Denny
Marketing Manager
MTD Sales Training | Image courtesy of Marco Pako at FreeDigitalPhotos.net