In the recent post, "Do You Have Sales Superstitions?" I highlighted the first three of those unwarranted fears that often adversely affect the positive and confident sales mindset.
Sales Superstitions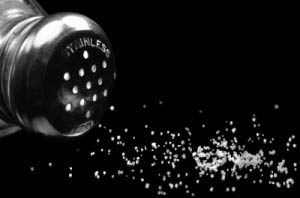 1.     That Special Suit or Outfit
2.     Sex and Age
3.     The Pre-Sale Ritual
If none of those sales false-notions seem to hit home for you, check out the last three.
#4: A Particular Competitor
Like #2, there could be some reality behind this fear.  Yet, if you are a professional and have done your homework, then this too is usually a phobia.  It is the fear of coming up against a particular competitor.  Once again, it is often from past failures.
You have lost several sales to this competitor, but after the first one, you armed yourself with the tools to close stronger against the other company.  However still, deep down inside, a knot develops in your gut when you hear the prospect mention their name.
Rely on your facts, your selling advantages and your sales interaction and most importantly—remain confident!
#5: A Particular Objection
Like #4, first make sure there are no legitimate problems here: study and practice overcoming the objection.  Once you have done that, you will find that your fear of receiving that objection because you do not handle it well, is more imagination than fact.
The truth is that you just do not like that objection.  Perhaps it is one that you feel is senseless, or requires more patience to handle than you would like.
When you hear that objection, don't get mad…get glad!  Remember, this objection is one that you are ready and able to handle and have in the past.  Openly welcome the objection and guess what will happen?
The more you begin to welcome and even look for that objection…the less it will come up!
6: A Particular Lead Source
"Oh no!  Not another lead from the telemarketing service!"
"All those leads from the trade show are horrible!"
This type of thinking is negative, dangerous and usually based on superstition.   This problem is common in organisations that have an inside telesales staff to set appointments for the field sales teams.
The sales person gets one or two leads that he or she believes the appointment-setter did not properly qualify, and that's it.  The sales person now views every lead from that source as a no-sale long before he or she meets the prospect.
Are some leads better than others are? Yes!  However, the bad leads are also part of the sales process.  Don't think too much.  Put every qualified lead through the sales process and do not look for the easy sale.
Sometimes it is just over-thinking that produces such unfounded beliefs and fears.  Selling is one of the most subjective professions in the world; it will fool you.  Do not rely on your memory or your feelings.  Rely on real performance data!
Be careful not to become superstitious.  Remember…
Serious Selling Success does not rely on Superstition, Sorcery or a Super-Sales-Suit…its Statistical Science! 
Happy Selling!
Sean

Sean McPheat
Managing Director
MTD Sales Training | Image courtesy of Carlos Porto at FreeDigitalPhotos.net