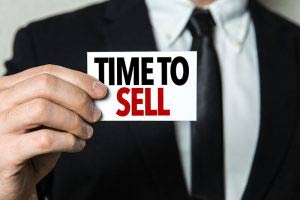 "We all have what we call our "Rules of Sales" such as "follow the law of averages" or "People buy people". Sean, what would be your definitive list of the rules of sales?"
That was a recent question that I received from a Sales Manager. Here are my thoughts:
I do have a firm set of sales rules and you will see how they match with the above advice. The rules are 'BASIC'. Just follow them. I don't have room to get into too much detail, but here's a brief idea.
B.A.S.I.C.
If you're willing to demonstrate each of the following principles every working day, you will succeed.
B – Believe, A – Ask, S – S.O.S, I – I.T., C – Care
B – Believe: First you have to completely and passionately believe in what you sell. You have to believe enough to be able to sell your product to your mother or other loved ones. Insist they buy, sell it to them at full price and feel good about making the full commission. Number one-totally believes.
A – Ask: Ask for the order with strength and conviction and be consistent. As you can see you can only really do this if you completely believe.
S – SOS (The Science of Selling): S.O.S. Is about understanding the mathematics of your profession: the numbers, the equations. You have to know how you are paid. By that, I don't mean what your pay or commission is, what I'm referring to is how you actually EARN it in the first place. What is your time worth! You must understand your closing average, your average sales and your average earnings. You need to be able to attach an exact monetary figure to every sales call and activity you undertake. You need to know not only how much you earn when you make a sale, but what you earn when you're NOT selling.
I – I.T.: In today's marketplace, a sales professionalmust become an expert with industry specific technology. You have to become an expert with a good CRM (Customer Relationship Management) Software Tools, Time Management Tools and more. You have to be a skilled user of Productivity Enhancement Technology too.
C – Care: You must care deeply about what you do and how you do it. You must care for your customers. When customer's can see that you are pushing them and that your persistence is due to the fact that you do care it will all come together.
Just follow the BASIC's
Happy Selling!
Sean

Sean McPheat
Managing Director
MTD Sales Training | Image courtesy of Big Stock Photo