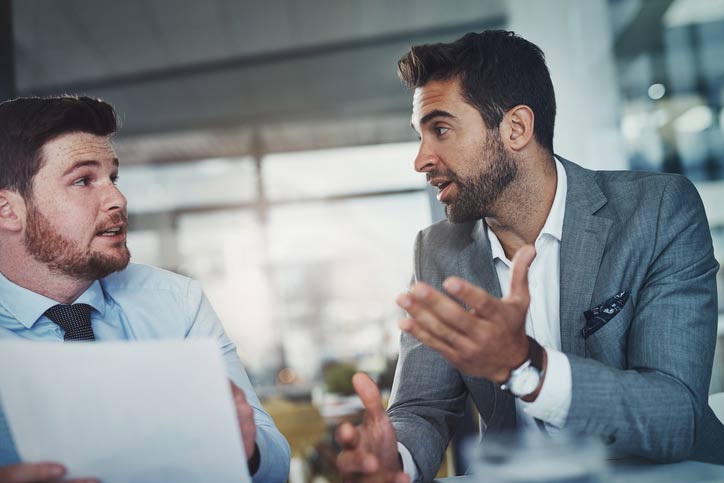 At MTD, we are always looking for ways to innovate and see things differently. Charles Thompson wrote one of our favourite books called "What a Great Idea!" and in it he discussed an interesting concept called "problem reversal". Edward de Bono also developed this idea. How can it be applied in selling?
First of all identify anything that could really benefit from being improved. It could be your customer service skills or objection handling, or the like. You would most likely start off with a question like "How can I improve my skills in this area?" And, if you're like most people, you either draw a blank or come up with a few 'positive thinking' ideas.
How about seeing it from a different angle by asking a different question. Something like: "How could I destroy the relationship with my client?" I'm sure you could come up with many more answers, like "Never phone them, take their business for granted, tell their competition about their bad points, deliberately put the wrong order in, place poor internet postings about them" and many others.
If we just did this, we would leave ourselves in a pretty negative state. So we apply 'problem reversal' thinking to these ideas. Go back to you original answers and tell yourself what the complete opposite would be. And make it so that it would never ever happen. So, if the answer you are reversing is 'take their business for granted', then decide to 'contact all my existing clients with ideas on how their current business could be improved with a series of newsletters that add astounding value'. Add more ideas, like 'drop in on a regular basis just to see how I can help, not just when I want to sell them something'.
The reversal of 'place poor internet postings about them' would be 'use their testimonials to inspire other companies to look at your services' and 'tell as many of your prospects as possible about their successes'.
By doing this with all the original answers, you get your creative juices flowing. You take on a totally different way of thinking, and allow ideas to flood in that you hadn't thought of before. What a great idea!
Happy Selling!
Sean

Sean McPheat
Managing Director
Have you downloaded my latest report "The Sales Person's Crisis"? Over 10,000 sales pros have.
Click on the image below to find out why you're very existence as a sales person is in doubt…