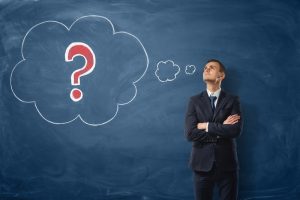 We have spoken at length of value-based propositions, and we have discussed how buyers who understand the complexity of their needs are more open to value-added solutions.
The question is, how do we get buyers to understand that their needs are more improtant than price, so they are willing to pay more for a better solution?
Well, we begin by getting them to appreciate their needs and wants fully, by convincing and hard-hitting questions that put the emphasis on their busienss rather than the cheapness of the competitions' offerings.
Much reserach has demonstrated that your undersatnding the quantatative value of your benefits to the customer hels you gain more value form your market. What value is your solution worth to your customers? What impact does that value hav eon their businesses or their lives? You can shift your buyer's focus onto value and away from price with thse type of questions:
1) Questions that focus on non-price issues
See if you can get these type of questions into your discussions:
"What do your buyers look for from you?"
"What takes away some of your profitability?"
"How much technical support do you require as back up?"
What will you gain by finding a solution to this problem?"
What trends are you seeing in your customers' buying motives?"
These will help you focus on things outside the question of price and identify other issues that are probably more important than price to them.
2) Questions that focus on your added-value
This builds the strength of your company in the propsect's eyes.
"How much flexibility do you require from a supplier?"
"How can we make it easier for you to buy from us?"
"What issues concern you the most?"
"How important are back-up services to you and your customers?"
"Do you have special ordering or stock-level considerations?"
"Would it help if we offered training for your staff in using the product?"
3) Questions that create urgency
These focus on acting quickly, a motive that could reinforce reasons for using you.
"What impact do delays in process-ordering have on your customers?"
"What are your short-term objectives?"
"How much do delays cost your company?"
"Are you getting full utilisation out of your current solution?"
4) Questions that paint pictures of the future
Focusing on a successful outcome for the customer will encourage them to think of you as they associate success with your product.
"What do you see happening as you move forward on this project?"
"If you had the ideal solution, what would it be?"
"How would the future look for your business if you succeeded?"
"What pressures would be taken off you when you make a decision to go ahead?"
These type of questions shift the buyer's perspective away from price because they get them to focus on ideas and concepts that build value, and the emphasis is on results, not processes. Get the buyer to think in terms of the benefits they can receive from what you offer, and they are more likely to see the value of doing business with you, as long as those values are aligned to their buying criteria.
Happoy Selling
Sean

Sean McPheat
Managing Director
MTD Sales Training | Image courtesy of Big Stock Photo