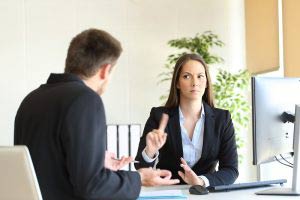 In a previous blog we discussed some ideas that many salespeople still live by, but have been proved to be either old school or too cheesy for today's savvy business buyer.
Our next home truth shows that, even though there might be some room for positive enthusiasm, many people think it will automatically encourage the prospect to be on their wavelength and so stand a better chance of getting a progress in the sale.
Don't get me wrong…you should always maintain positivity in your relationships with prospects, but the overwhelming number of clients we have researched have told us that the typical, cheesy, enthusiastic sales person, gushing product knowledge and white smiles, actually puts them off listening to them. One client told us that he ended up counting how many times the salesperson said "I'm very pleased…" or "I'm delighted…" during the pitch! He thought, "Great! Now tell me why I should be pleased and delighted!"
So today's home truth is:
False: Enthusiasm sells
Truth: Enthusiasm helps, but more important is total concern in your prospect's life and business
Here are some tips to make this happen:
Use your positive energy wisely. Ensure the prospect sees you are confident in the products you offer and in their abilities to create answers for your prospect's challenges, but leave the cheese at home or in the office
Be positive about how you can assist the prospect. This will give them confidence that they are using their time wisely today
Put the majority of attention on the prospect. This means being curious and attentive to their needs, and not overly assertive on your product's abilities
Tie in your product presentation to the needs of the client. Personalise the product so they can see the value of what it does for their business
Be enthusiastic when you discuss solutions, but make it come alive in the prospect's mind, rather than trying to sell on your view of the product
Present with solutions in mind. This will help you be on the prospect's wavelength and allow them to identify the business benefits.
By recognising how your customer buys, you will be able to match their enthusiasm rather than using it to cover over any inefficiencies the prospect may see. The prospect will see that the value of your services is genuine, and that can only be good for business!
Happy Selling!
Sean

Sean McPheat
Managing Director