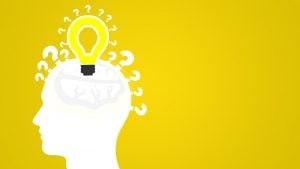 In a previous blog, we discussed some home truths about selling that have created a lot of interest, mainly because some people still think the old buyers still exist for their outmoded style of selling.
Here's another of those home truths that brings salespeople kicking and screaming into the 21st century:
False: It's the salesperson's job to get the prospect to buy
Truth: Your intent should be to solve problems or open up opportunities
Most sales training puts the emphasis on the sales cycle, where the salesperson plans their presentation meticulously around how the product works.
Well, most buyers will not be interested in the product unless it can move the status quo for his business. In other words, they will not change a thing unless you can prove you can either eliminate some of his pain, or create some form of opportunity.
The motivational direction that the customer will choose can be summed up that way. So, either increase the pain of where he is now (or where he will stay if he doesn't move), or open up opportunities for his business by proving how you can assist in developing the market for him.
Put yourself in the buyer's shoes and identify exactly what he or his business will achieve by partnering with your business.
Of course, you can't do this without proper and concise questioning. This will build your knowledge of the current situation and help you to create a future that would not be possible without you. This symbiosis will help you both achieve your ultimate goals…profitability and new market penetration.
By analysing how you can assist the prospect in solving problems or opening up opportunities, you increase your value and give many reasons for others to talk to you.
And that can only be good for business!
Happy selling!
Sean

Sean McPheat
Managing Director