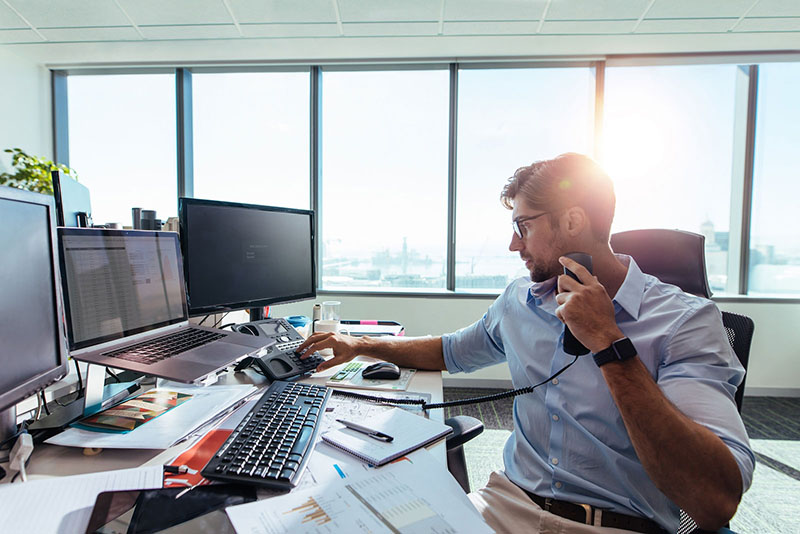 Telesales Training Course
Effective Telesales Training
Successful Telephone Selling In The 21st Century
Successful selling over the telephone in the 21st century requires a different set of skills than previously displayed.
Your customers have an expectation of levels of quality and service higher than ever before.
Therefore, your telesales team need to use the right approach and have the relevant skills at each stage of the sales process.
Handling objection skills is not enough. The majority of your success will depend upon speaking to the right person, your opening statements and effective questioning and listening skills.
In order to keep up with the changing market, your sales team need to develop the mind-set of the customers that they are selling to so that they can build long-term profitable relationships.
It is no longer enough just to have the 'best product' on the market.
Your customers require that their providers be on their wavelength, to ultimately provide them with the products and services that they want and desire.
MTD have experience in working with companies to provide just that; the vision to provide their clients with the value that goes beyond just the use of the product or service – it is the whole customer experience that counts. Your sales team need to realise that you need to provide your customers with an experience that is way beyond just selling a product.
Our experience has confirmed that, as sales techniques have advanced rapidly, training and development of staff has had to change radically to match these advancements.
MTD have developed a unique offering in the market place – the ability to support the sales person in the short, medium and long-term development of their own skills and attitudes by a mixture of workshop environments and continuous support by email.
Our proposal is based on the assumption that human beings learn best by doing, rather than just seeing and hearing.
From attending this programme and experiencing our new, fresh and innovative approach to sales training, each sales person will go away with a tool kit of effective selling skills that will enable them to improve their own performance and get them into good selling habits.
Telephone Selling Skills Best Practices
This workshop will make all of your outbound sales team into highly motivated, objection handling and closing experts!
Through accelerated learning techniques, persuasive and hypnotic language and the very latest techniques in sales psychology, your sales staff will go away from the course ready for action.
Content that will be covered:
Call Structure
How to formulate a winning script that works

Getting through the gatekeeper and talking to the decision maker

The introduction and hook

Making effective benefit statements

Handling objections

How to respond over the telephone to responses like:
– "I haven't got the time"
– "Call me back later"
– "I am happy with what I have got"
– "I don't have the money"
– "I'm not interested"
– "Just send me some information"

Closing the sale
Included Within The Telesales Training:
Self-Motivation & "Keeping Up" even when you feel down
First impressions
Telephone personality
Using a script effectively
Asking the right questions & listening
Spotting the buying signals
Closing the sale and all of the different ways to do this
Effective follow up strategies when the sale is not made
This can run as a 1-day or 2-day in-house telesales training course or you can come to one of our telesales training open courses Please call us on 0333 320 2883 or make a sales training enquiry
MTD Sales Training | Sales Blog