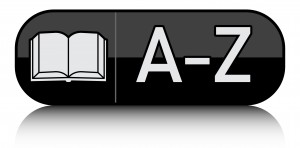 There is a saying that goes:
"Many people want to have before they be and do. The truth is that you need to be and do before you have."
I'm sure you've heard people say that they will do things they want to do and be the kind of person they want to be when they have the things that will enable them to do so.
Instead, we need to be the kind of person and do the kind of things that encourage us to have the things we want.
So, it set me thinking about the things that we can do and be as sales people in order for us to have the things that we want.
To make it easier for us, I've listed them in alphabetical order.
See if you agree with my list, and maybe you can add to it?
Here are my ideas for what we need to "do", from A to Z.
Ask quality questions
Be your best
Commit to excellence
Develop yourself
Engage effectively
Follow up efficiently
Go forward
Help out
Invest in yourself
Job-enrich
Keep promises
Learn from each other
Motivate others
Negate objections
Own results
Problem-solve
Quick responses
Resist mediocrity
Sell with pride
Think professionally
Unleash potential
Value creativity
What works
Xcel!
Yourself proud
Zoned-in
There's many ways that we can do things to get results and to have the things that are the the trappings of those great results.
If we 'do' those things mentioned here, it will help us 'be' the kind of person that will get those results.
Here's my list of things we need to 'be', again from A to Z.
Approachable
Believable
Creative
Dependable
Enthusiastic
Focussed
Gracious
Honest
Inquisitive
Judicious
Knowledgeable
Labour-efficient
Mindful of others
Noble
Opportunistic
Professional
Questioning
Results-oriented
Smart
Trained
Uncompromising
Value-driven
Well-balanced
Xcellent!
Young-at-heart
Zealous
When you are able to apply all those do's and be's, you stand a much better chance of then having the things that will make you feel successful.
Happy Selling!
Sean

Sean McPheat
Managing Director
MTD Sales Training | Image courtesy of Dollarphotoclub