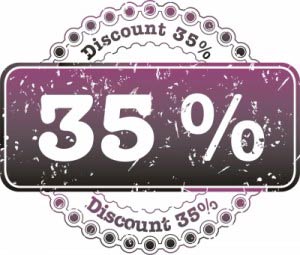 I always enjoy reading true stories that readers send in. They offer a real perspective on how life is like for sales guys out there in the big world.
Sometimes these stories highlight points that are worth sharing and today's post is exactly one of those. Here's the story I received, as I received it…
———————————————————————————————————————————————
I work for an electrical engineering company and one day I was working on some lead generation when one of the directors, Let's call him "Bob", came into my office and told me what had just happened to him.
Just a bit of back ground, Bob is a straight talking, grew up on a farm, from a small village kind of man.
2 Salesman from one of our potential suppliers arranged a meeting with him about looking to supply us with their product. They only really have one product but in infinite sizes, shapes, colours and materials.
They had a nice car, well dressed and a fantastic sales pitch with loads of examples of work that they had completed. All of this work was "on time and under budget" really dynamic pair who worked well together. (even if they did talk a little too much).
After this pitch, Bob said that's all very well and good but your rival, company "x" are offering me what you are offering me but 30% cheaper. So why should I choose you?
As quick as a flash one of the dynamic young salesman said, "well, we can drop our prices by 30% for you" (oh dear)
Even quicker, Bob replied (very angrily), "you walk into my office, waste my time, and try and rip me off?!!". "That's it I'm never using you again, you can let yourself out!"
To this date we haven't placed any order with them and it doesn't look like we will be doing that any time soon.
This proves a point that has been widely publicised by selling professionals, "selling isn't about price, It's all about VALUE"
Thanks for the time taken in writing your sales tips,
Kind regards,
—————————————————————————————
I think 'Bob' did exactly what most of would like to think we would do. The simple act of cutting price does NOT add value…it simply cheapens the product.
Remember…if you try to sell your services simply by cutting prices to match or beat the competition, you're saying to your prospect that it isn't worth the asking price, and you're willing to accept less than you originally asked. The problem with that is that your prospect doesn't know WHEN they have got the best price. Could they have got an even better price? They may never know.
This story shows once again how customers react to discounts. Think carefully before you cheapen yourself.
Happy selling!
Sean

Sean McPheat
Managing Director
MTD Sales Training | Image courtesy of Vlado at FreeDigitalPhotos.net