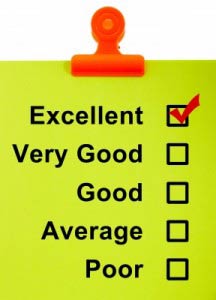 There was once a footballer who had a great game. His forward play was faultless, his precision applauded and his deft touches sublime.
He hit a superb hat-trick and was fated all round the world for his performance. An English premiership manager saw the player, had his agent approached and within a couple of weeks had signed him.
Unfortunately, the player failed to find the form that had gotten him noticed, failed to impress in any games he played, failed to score and fell foul of the fans. He faded away and found himself transferred to another club.
It was a classic example of the difference between a player having 'an excellent game' and having 'game-excellence'.
The first can happen at any time. A player can have the 'rub of the green' and be in the right place at the right time and have an excellent game. But the second, having game-excellence, has consistency and an approach that brings results over a period of time. It's what makes the difference between short-term fashionable activity and long-term stylish results.
Similarly in sales, there is a difference between people who get one or two big deals and those who have a professional consistency of approach. How can you achieve this 'game-excellence' and maintain a long-term perspective? Here are some tips:
1) Commit to the fact that you can and will become excellent. This mind-set is more than just positive thinking. It means having the approach that you will learn from every experience and not see any failures, only outcomes
2) Define the type of salesperson you really want to be and live by that. This creates a long-term vision and aids you in developing the skills and talents that support each call or visit.
3) Study everything possible about sales and selling. Continuously approach each chance you have to learn as a great opportunity to build knowledge, awareness and ability. Every book, CD, DVD, newsletter, You-Tube video, podcast or programme you can find, be curious about what you can learn from it.
4) Create a list of goals you can achieve within two years. This time period is short enough for you to be able to see and plan for, and also long enough for you to see results for your efforts.
5) Commit to the mastery of sales. By building confidence in your sales processes, learning exactly what makes buyers buy and creating advanced skills in how you sell on every occasion, you build the foundation for mastery in sales and can be assured of results.
No doubt you can get great results in the short term and you can have an excellent game. If you want to have game excellence, you need a mind-set that revolves around learning and developing skills and attributes that will support long-term goals.
Happy Selling!
Sean

Sean McPheat
Managing Director
MTD Sales Training | Image courtesy of Stuart Miles at FreeDigitalPhotos.net