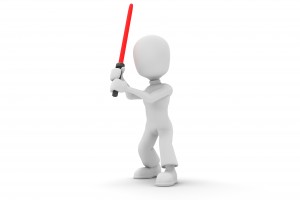 I hope you had a fantastic Christmas and welcome to 2016!
If you're like me, I have been champing at the bit to get back!
Working in sales can take its toll over the year so I always use the festive period to take a step back and to prepare mentally and physically for the challenges that are on the horizon in 2016.
Apart from some well-deserved rest and relaxation – during the break I also spend some time to focus on the following:
I review the year just gone by – what were the achievements? Did I achieve what I set out to achieve at the start of the year?
What did I learn in 2015?
What could I have done differently in 2015?
What are my personal, business, financial, family and achievement goals in 2016?
What are my medium (3 years) and long term goals (5 years)?
I work out what my sales goals are and then work backwards to calculate the activity I need to achieve them.
I select some personal development books, videos and audios and I schedule time in to go over them.
It's always useful to go over an exercise like that (psst – it's never too late to start if you haven't either!)
So it's time to awaken the sales force and time to get the show on the road.
I wish you all the best in 2016 – blitz those targets!
Happy Selling!
Sean

Sean McPheat
Managing Director
MTD Sales Training | Image courtesy of Dollarphotoclub