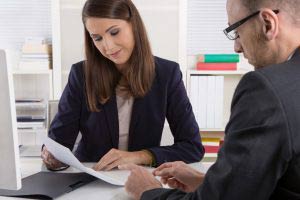 When you're with your prospect, and you want to grab their attention, the worst way is to start talking about your product and services.
At that point, they are simply not tuned in to what you're saying. It's been said that if you don't grab someone's attention within the first few seconds, it's very difficult to get it at all. So, instead of regurgitating all of your 'stuff' all over the prospect, how about identifying what might be a specific problem for them? If you've done your homework, you might want to share a testimony of how you've helped others in similar positions.
Something like this: "Mr Simpson, we know that many businesses we deal with have struggled through the recession with their marketing efforts. Another client we have worked with have increased their market share by over 12% using just one of the strategies we developed for them. Can we discuss how we could help you to achieve better results in the next three months?"
This way, you highlight a specific challenge the customer may have been having and show that others have had the same situations that have been solved by using your services.
Your 'elevator speech', as it's sometimes called, highlights what the prospect may grab hold of, and it will certainly grab their attention. You need to make the prospect think that it sounds like it will good for their business nor themselves, and then they will want to know more. The message should be…don't suggest a solution till you've totally clarified the problem.
Your questions should always uncover needs, wants and challenges of the prospect. That way, you can gain their attention early and get them wondering how you can assist them further.
Happy Selling!
Sean

Sean McPheat
Managing Director
MTD Sales Training | Image courtesy of Big Stock Photo