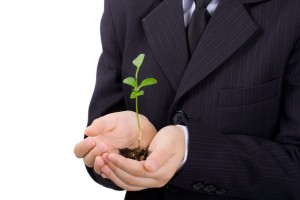 Whenever salespeople think about prospecting, it often has two distinctly different reactions. For some it can be a challenge that they relish, looking forward to seeking out new opportunities and building new relationships. To others, it can fill them with dread, preferring root-canal work to running the risk of being rejected.
Prospecting is often viewed as a necessary evil, the main way that the pipeline can be kept full. But it doesn't have to be the frightening experience that many anticipate.
Let me ask you…would you rather ask a complete stranger for their business or someone who you already know?
Dumb question, with an obvious answer. So, how can you achieve additional sales opportunities with customers you already know?
Well, we first have to view a client as a prospect for more business. You need to have a 'repeat-business' mentality. And there will always be further opportunities for more business from existing customers.
But you may be thinking you're already getting the most possible business from your client, so how can you get even more?
There's more than just one way to think about new business. Remember, your current customers and clients can be a source of extra business for you in different ways.
For instance, if you've done a great job for them, is there someone else they know who could benefit from your services? How about them introducing you to a client of theirs? What about someone you could link up with on LinkedIn?
Could you attend a networking event or conference with them? Their industry may have many opportunities for meet-ups, and if they could take you along to one or two of those meetings, you may meet other prospects who might be interested in you.
Third-party influences may help you to spread your messages wider and open up other opportunities. They may not have been in your immediate network, so it's good to check the network of your client so you could link up.
So, think how your current customers could be another prospecting opportunity for you, within and outside their company.
Happy Selling!
Sean

Sean McPheat
Managing Director
MTD Sales Training | Image courtesy of Dollarphotoclub