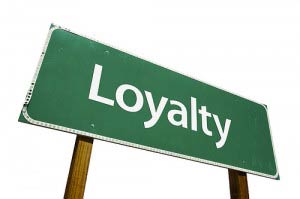 We recently asked a company who have been using our services for the past five years why they actually stuck with us. You know the kind of thing…what have we done right, is there anything more we can do, where do we add extra value, and so on.
We were pleased with the answers and also the areas where we could still improve, as this stops us from being complacent and taking things for granted.
One answer stood out in my mind. They said they liked our approach because we were consistently asking about how we could reduce their problems. I found this intriguing and helpful as it meant we were concentrating on the right areas for this particular client.
Here are the range of questions we ask to assimilate our offerings to prospects and clients alike. Maybe you could pick out one or two that would be useful for you to use in determining the relationship you want with your clients:
* What needs to happen to reduce or rectify a customer's current product problem? This may be outside you remit at the moment, but you may be able to influence it during a long-term relationship with them
* What needs to improve in the service they offer to their customers? Again, you should be able to help them rectify these concerns if your service and products are the right ones for this client
* How are we going about solving current problems? We can learn about future needs by identifying exactly what we are doing right for the client today
* If our client is using competitor services and products, what can we learn from the relationships they have with those suppliers? This helps us to keep on top of expectations and identifies areas where our services may be lagging behind.
* What future concerns might be heading our client's way that we could advise them to avoid? This shows your real value in your long-term relationship with the client, and stops you from being thought of as simply a supplier, and elevates you to the level of trusted advisor.
These are good starter questions for you to consider with a current client, as the answers will keep you awake to the normal long-term apathy that can kick in when you allow complacency to affect your quality of service that you offer.
We continually ask these types of questions, and I insist that my team makes sure that if a client has any reason to doubt our quality and value, we revisit and re-evaluate the answers so we keep on top of our performance.
Happy Selling!
Sean

Sean McPheat
Managing Director
MTD Sales Training | Image courtesy of Enrique Burgos Garcia at FreeDigitalPhotos.net