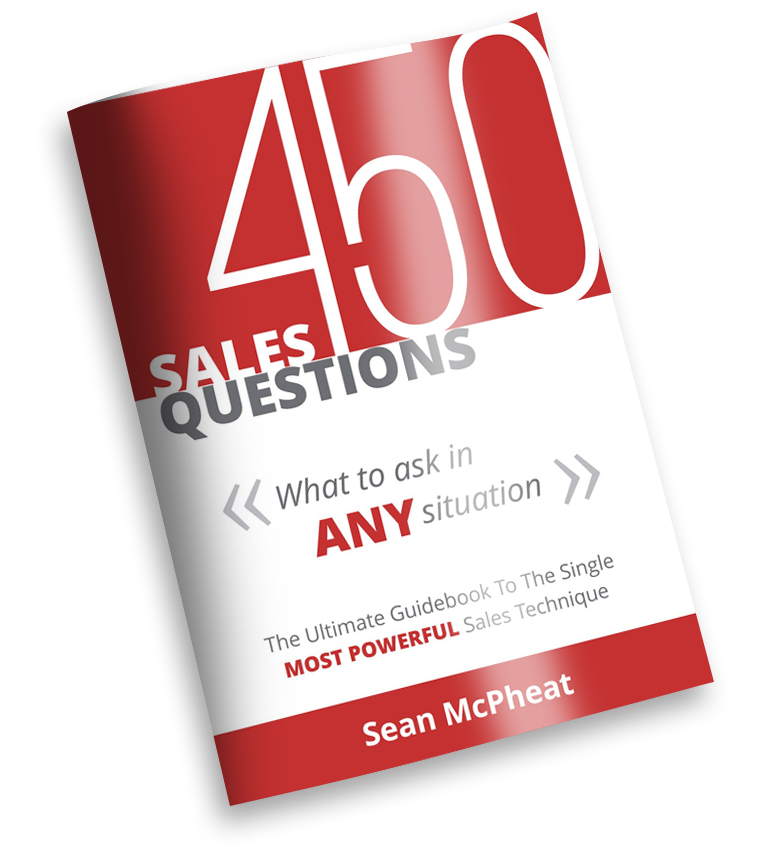 450 Sales Questions – What To Ask In ANY Situation
If there is one skill that will rocket you to sales superstardom then it's the ability to ask quality questions.
This guidebook provides you with 450 sales questions that you can use in any situation.
You will now have questions for building rapport, setting the stage, unearthing needs and wants, finding out what the available budget is and who the decision makers are, building pain and pleasure, unearthing potential barriers to the deal, handling objections, closing, managing the account and lots more!
Please enter your details below and we will email your questions right away.
---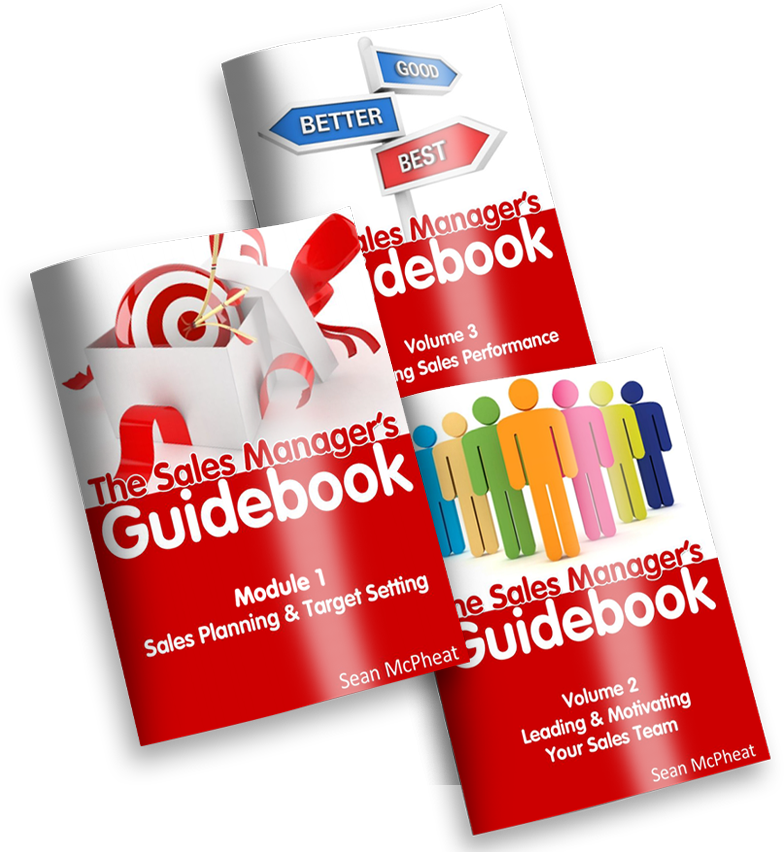 The Sales Manager's Guidebook
If you'd like some help in improving the performance of your sales team and being able to coach and motivate them to close more deals – then the Sales Manager's Guidebook is for you.
The guidebook is split out into 3 key performance areas:
Module 1 – Sales Planning & Target Setting
Module 2 – Leading & Motivating Your Sales Team
Module 3 – Managing Sales Performance
Please enter your details below and we will email your guidebook immediately.
---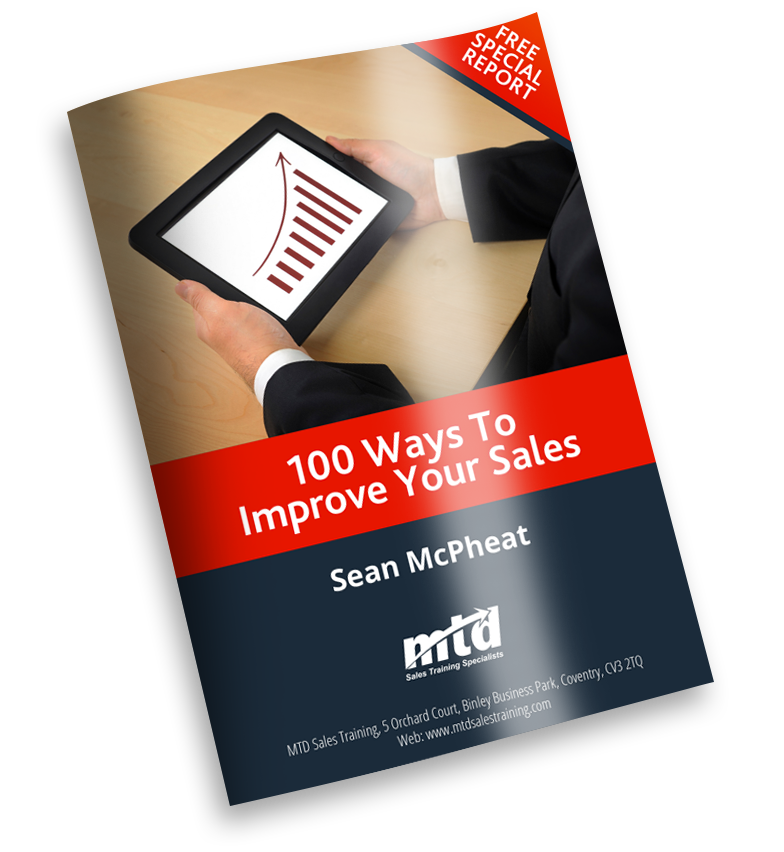 100 Ways To Improve Your Sales Success
Looking for some help to improve your sales performance?
This report has 100 short, bite sized sales tips, techniques and strategies for you to implement.
You will receives tips on prospecting, closing, overcoming objections, building rapport, the sales process, sales presentations and much more.
Each tip will provide you with an action to take.
Attack each one and you'll be blitzing your sales targets in next to no time.
Please enter your details below to receive your 100 tips.
---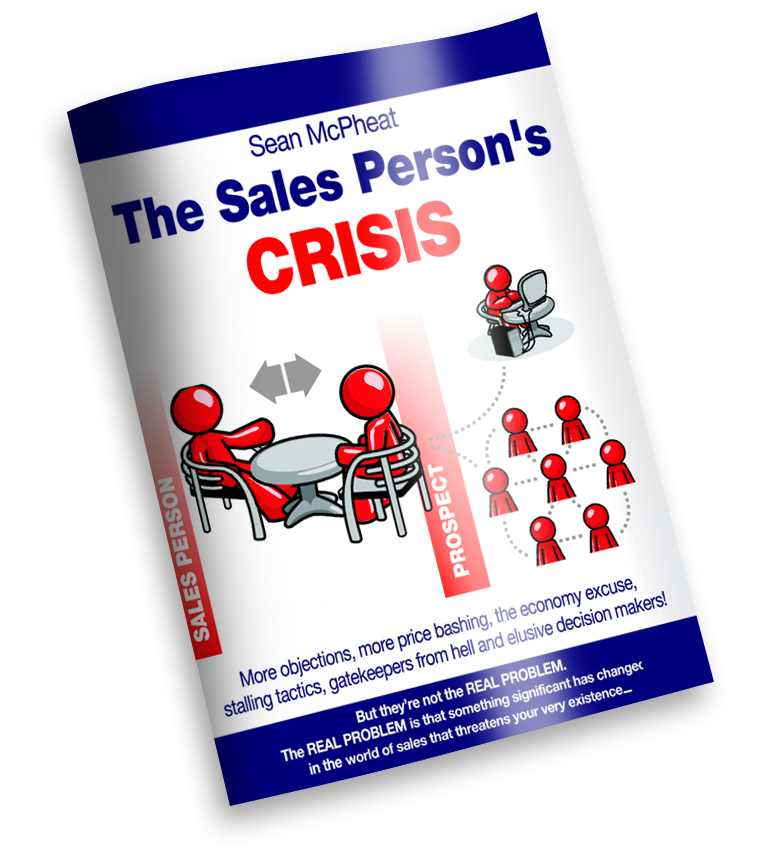 The Sales Person's Crisis
Your role as a sales person is in jeopardy!
The Sales Person's Crisis covers why the rules of selling have changed and why you need to change your approach for selling to the modern and sophisticated buyer of today.
Did you know that they do a lot of research, planning and preparation before engaging with you?
Find out how the modern day buyer goes about this and exactly what you can do to even up the odds.
Please enter your details below and we will email this special report right away.
---