1-Day Key Account Management
Training Course
Course Overview
This course is designed to provide Account Managers with the skills, behaviours and techniques to maximise the profitability from the accounts that they manage during these COVID-19 times and beyond.
Our Account Management Training Course looks at how to build long term relationships so your existing clients will stay with you for longer, spend more with you and are open to cross and up-selling opportunities which are "sold in" through the excellent relationships that you have with them.
The course is a formally endorsed qualification by the Institute of Sales Management and upon attending the course you will receive the "Key Account Professional" certificate from the ISM.
ISM endorsement is the industry recognised benchmark for high quality sales training programmes.
Supported by their quality assurance system, endorsement confirms that our training programme is professionally designed and delivered to exacting standards.
The course is also CPD Certified (Continuing Professional Development) and after attending the course you will receive a CPD Certificate at no extra cost.
Who Will Benefit From Our Key Account Management Training Course?
Account managers
Key account managers
Relationship managers
Client relationship managers
What Will You Gain From The Course?
Understand what it takes to move from supplier to trusted advisor and partner status with your clients
How to create a toolkit of relationship building skills and techniques
How to run an account review meeting with your clients
How to establish your objectives for each of the accounts that you manage
How to calculate the potential of each account
Working out a relationship and communications plan for each of your accounts
Account planning – devising a revenue generation plan for each client
How to create a multi-level influencing strategy for other areas of their business
Account Management Training Agenda
Introduction & Objectives
Key Account Management – What Does It Take To Succeed?
What's the definition of a key account within your business?
What's your role as a key account manager?
The skills, knowledge and behaviours you need to be successful
Account Analysis & Prioritising – Who & What Comes First?
Maximising business opportunities – how to research, gather intelligence and analyse your clients for revenue potential
Investment versus return – work out who to spend your time on and what the pay off is
SWOT analysis on your client accounts – strengths, weaknesses, opportunities and threats
Planning Your Key Account Strategy
Creating your hit list based on account potential
How to develop a key account over the long-term
Setting goals for each key account – short, medium & long term
Creating an account "touch point" strategy – face to face, telephone, email, social media
Managing The Relationship
Account mapping – how to create the structure of each account – decision makers, influencers etc
How to structure and run an account review meeting
Influencing multi-level contacts of an account
From Supplier To Partner
Understanding the transition from supplier to partner status
The Trusted Advisor – how to add value over and above what you sell
Managing the "in-between time" – how to stay in contact without bugging your clients
Close & Actions
Reviews From Previous Attendees

Key Account Management Course Leaders
Feedback From The Last 88 Sales Professionals Who Attended This Course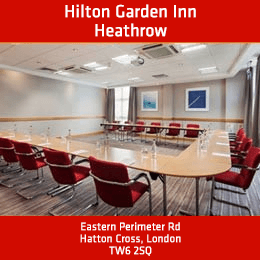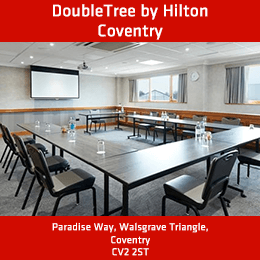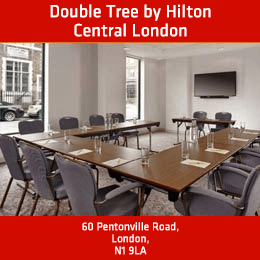 The course fees are £295 + vat.
The Key Account Management Course is a formally endorsed qualification by the ISM and is also CPD Certified.
Upon attending the course you will receive the "Key Account Professional" certificate from the ISM and a CPD certificate.
Start/Finish Times
Start: 9.30am
Finish: 4.30 – 5.00pm
Included Within The Registration Fee:
Course manual
Course materials
Buffet lunch
Servings of tea and coffee throughout the day
ISM "Key Account Professional" certificate & CPD certificate
Unlimited email and telephone support from your trainer after the course
Please click on BOOK NOW below to reserve your place. We will then confirm the booking through email and will send you the joining instructions and invoice.
On-Going Support After The Workshop
After we have delivered your programme we do not just shake hands and take your money. We like to offer you some ongoing support.
Included within the cost are the following unique support options that are available to you.

More Open Sales Courses
Here are some more open courses that we run throughout the UK.
Our most popular venues are London, Manchester and Coventry.
---
Learn More About Our Key Account Management Training Courses With Some Of Our Popular And Relevant Blogs

It is 6 to 7 times harder to convert a new customer than to sell to an existing one. This...