2-Day Sales Management Training
Open Course
Course Overview
So you're in charge of a sales team full of pros and newbies! The pressure is on you to perform and to get the whole team performing during these COVID-19 times and beyond.
Where do you start? How do you motivate everyone to sell? How do you set challenging yet attainable sales targets? How do you train and increase the skills of your team? How do you get their respect?
If you're looking for sales manager training then this course will provide you with the sales management skills and leadership techniques to get your team performing.
The course is a formally endorsed qualification by the Institute of Sales Management and upon attending the course you will receive the "Professional Sales Manager" certificate from the ISM.
ISM endorsement is the industry recognised benchmark for high quality sales training programmes.
Supported by their quality assurance system, endorsement confirms that our training programme is professionally designed and delivered to exacting standards.
The course is also CPD Certified (Continuing Professional Development) and after attending the course you will receive a CPD Certificate at no extra cost.
Who Will Benefit From Our Sales Management Course?
Sales managers who want proven techniques and skills to improve the sales performance of their team
What Will You Gain From The Course?
Learn how to earn the trust and respect of your team
Learn how to increase your team's productivity through learning effective sales training and coaching skills
Learn the duties and the role of a successful sales manager
Learn how to set targets and objectives with your people
Learn how to set up and run effective sales meetings
Learn how to motivate different personality types
Learn how to foster a team spirit of high performance
Learn how to coach your sales team
Learn how to settle disputes and disagreements in your team
Learn effective management skills
Learn how to put together a sales plan that guarantees success
Sales Management Training Course Agenda
Day 1
Introduction & Objectives
What Makes An Effective Sales Manager?
Here we look at the difference between sales management and sales leadership, what are the key responsibilities of a sales manager? What makes an outstanding sales manager from the average? What should you be doing? What shouldn't you be doing? How do you spend your time at the moment and what you should be spending it on!
Exploring Your Sales Managerial Style & Potential
Take a managerial assessment to find out what your preferred sales management style is and what it means to you and your sales team back in the workplace.
Lunch
Communication & Influencing Skills
Learn how to be a master communicator and how to get your point across in a clear, concise and positive manner with your sales teams. Learn the importance of non-verbal communication and how to influence others to see your point of view so that you sell your idea effectively!
Sales Coaching & Feedback Skills
Learn how to sales coach and give feedback to your sales teams to help their personal and professional development. Learn different models of sales coaching and how to give positive and constructive feedback to fit the situation. i.e. formal coaching sessions, on the job sales coaching, reviews etc
Close
Day 2
Recap & The Day Ahead
Managing Sales Performance
Learn how to set sales goals, objectives and put development plans together with your staff. Learn how to review sales performance and how to manage under-performers. Learn how to deal with difficult people in an effective manner. Learn how to keep high sales achievers "HOT"
How To Run Highly Effective Sales Meetings
This key session will provide you with the ideas and the structure to make your sales meetings focused and productive. You'll be provided with ideas, recommendations for the structure of each meeting, how to keep them on track, how to analyse the figures and ways to brainstorm new approaches.
Lunch
Building High Performance Sales Teams
Building highly effective and performing sales teams is an essential objective in your role. Learn how to gel all of the members in your sales team to work together and to exceed all targets that are asked of you.
Motivation Skills & Understanding Others
Learn what makes people tick and what gets them out of bed in the morning and how to use this to your advantage. Learn how to elicit your sales team's motivations, values and beliefs and how to tailor your communications with them to motivate them to do an outstanding job in all that they do.
Reviews From Previous Attendees

Sales Management Course Leaders
Feedback From The Last 72 Sales Professionals Who Attended This Course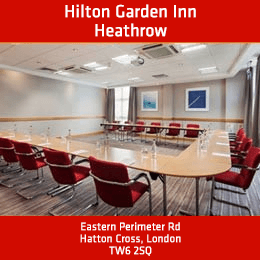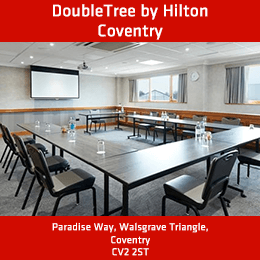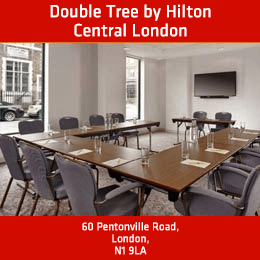 The course fees are £495 + vat.
The Sales Management Skills Course is a formally endorsed qualification by the ISM and is also CPD Certified.
Upon attending the course you will receive the "Professional Sales Manager" certificate from the ISM and a CPD certificate.
Start/Finish Times
Start: 9.30am
Finish: 4.30 – 5.00pm
Included Within The Registration Fee:
Course manual
Course materials
Buffet lunch
Servings of tea and coffee throughout the day
ISM "Professional Sales Manager" certificate & CPD certificate
Unlimited email and telephone support from your trainer after the course
Please click on BOOK NOW below to reserve your place. We will then confirm the booking through email and will send you the joining instructions and invoice.
On-Going Support After The Workshop
After we have delivered your programme we do not just shake hands and take your money. We like to offer you some ongoing support.
Included within the cost are the following unique support options that are available to you.

More Open Sales Courses
Here are some more open courses that we run throughout the UK.
Our most popular venues are London, Manchester and Coventry.
---
Learn More About Our Sales Management Training
Courses With Some Of Our Popular And Relevant Blogs

Meetings with your salespeople can often be seen as a grind, or a necessity, rather than something to be looked...
Read More