Telesales Training Course 1-Day
Course Overview
This 1-Day Telesales Training Course is designed to help you generate more leads, set up more appointments, and make more sales over the telephone.
You will learn the essential telephone selling skills needed to feel comfortable with cold calls and develop the techniques and strategies for lead generation and selling over the telephone.
The course is formally endorsed by the Institute of Sales Management (ISM) and is CPD Certified.
After attending, you will receive the "Telephone Sales Professional" certificate from the ISM and a CPD Certificate at no extra cost.
Who Will Benefit From The Course?
Telesales staff
Telemarketing staff
Incoming call handlers
Outbound sales staff
Business development managers
Salespeople who have had no formal training on the subject before
Salespeople who need a refresher and need to get "back to basics" and refocus their time and effort
New salespeople
Client relationship managers
Account managers
Commercial managers
What Will You Gain From The Course?
Learn what a great job looks like
Learn the most effective outbound telephone sales calling model
Learn how to identify the specific needs of your client and how to match these with what you are selling/offering
Learn high impact opening statements
Learn phrases and one-liners to progress the sale
Learn how to avoid those dreaded silences if things are not going your way
Learn how to respond to objections and excuses
Learn how to ask for the appointment or the sale
Enhance your questioning and listening skills
Learn closing techniques of how to get to that "YES" and close the sale
How to get your point across without the waffle
Learn how to build effortless rapport with your prospects
Telesales Training Course Agenda
Introduction & Objectives
Understanding The Telephone Sales Process
Learn the different stages of the telephone sales cycle and how to set appointments or make sales over the phone.
Understand what influences a decision and how prospects process decisions while on the phone.
Openings With Impact
Discover how to open your calls for maximum impact and control the call.
Learn how to get through the gatekeeper and to the decision maker.
Learn how to plan and prepare for your calls and take your conversation to the next stage.
Understanding Your Prospect's Needs
Learn how to step into your client's shoes and see the situation from their position.
Adapt your approach based on what your client wants and position yourself, your company, and your product accordingly.
Telephone Responses & Statements/Phrases To Use
Discover actual words, sentences, terminology, and phrases to use during your calls.
Learn how to respond to common objections such as "I haven't got the time" and "We don't have the budget."
Getting To The Close & Asking For The Business
Learn strategies for identifying buying signals, knowing when the right time is to close, and how to close more prospects.
Develop a range of cold calling tips and examples to improve your results.
Close & Actions
Summarise what you've learned and plan your actions for applying your new skills and strategies to your telesales approach.
Reviews From Previous Attendees

(Feedback from our last 10 courses)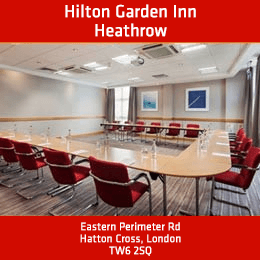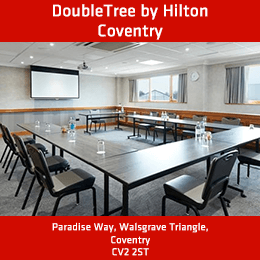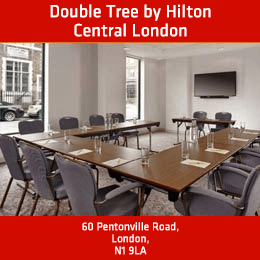 The course fees are £295 + vat.
The Telephone Selling Skills Course is a formally endorsed qualification by the ISM and is also CPD Certified.
Upon attending the course you will receive the "Telephone Sales Professional" certificate from the ISM and a CPD certificate.
Start/Finish Times
Start: 9.30am
Finish: 4.30 – 5.00pm
Included Within The Registration Fee:
Course manual
Course materials
Buffet lunch
Servings of tea and coffee throughout the day
ISM "Telephone Sales Professional" certificate & CPD certificate
Unlimited email and telephone support from your trainer after the course
Please click on BOOK NOW below to reserve your place. We will then confirm the booking through email and will send you the joining instructions and invoice.
On-Going Support After The Workshop
After we have delivered your telesales training programme, we do not just shake hands and take your money. We like to offer you some ongoing support.
Included within the cost are the following unique support options that are available to you.

Telesales Training FAQs
How can I improve my telesales skills?
Most modern-day sales roles involve an element of phone sales, so it's important that you are effective in communicating and selling over the telephone.
The things that you say are a direct reflection on the company that you represent. Customers may not remember exactly what you say, but they will remember the overall experience they have with you – so the way you come across on the phone will determine whether a customer will be open to working with you.
To improve your telesales skills, you need to evaluate your verbal communication skills, how effectively you build trust and how well you prepare for each outbound call.
You must plan your telephone sales call as carefully as you would face-to-face presentations. Most sales calls fail because of this lack of planning, as salespeople find that they can't get through to the right person, they can't overcome initial objections and build the value of the call or are not prepared for what information they need to gather and questions they may get asked.
Don't forget – it's not just about what you do ahead of the call, but what you do after the call is just as important!
Be sure to plan a call-back at a future date to those prospects who indicate an interest, but who can't commit to an appointment or a sale right now.
If you're looking for support in evaluating and developing your telesales skills, then our telephone sales training course will help.
What are some top tips for telesales success?
Selling on the phone can be more challenging than in-person sales because you cannot use things like body language or physical proximity to your advantage. However, you can achieve more calls than in-person meetings in a day, so it is a highly effective way to connect and engage with your clients and customers.
Here are some quick phone selling tips:
Know your numbers – how many calls are required to make a sale
Build trust and respect with customers
Warm up your sales approach to improve success with cold calling
Identify ways to make a positive impression
Identify negotiation strategies that will make you a stronger seller
Create a script to maximise your efficiency on the phone
Learn what to say and what to ask to create interest
Have a structured process for handling objections
Know the right time and way to ask for the business and close the sale
When you are selling over the phone, it is also important that you don't take the outcome of the call personally. No one has a 100% success rate 100% of the time, so you need to allow yourself time to learn and develop the skills to be effective in your role.
What skills do you need for telesales?
A big part of telesales success comes from effective communication skills, your ability to build important relationships and to connect with people.
Here are some sales skills you need to be effective in telesales:
Strong verbal communication
An understanding how to plan and prepare for your calls
Ability to identify gatekeeper screens
Ability to build trust quickly
Influencing skills
Strong questioning skills
Active listening skills
Strong product or service knowledge
Objection handling skills
Ability to set and secure appointments over the phone
Closing skills
Each member of the sales team might have different strengths and weaknesses when it comes to their telesales skills, so it's important that you have a structured approach to how you conduct your sales calls – which is easy to follow and ensures that your customers have a consistent experience when speaking with your company.
Do your telesales courses cover appointment setting?
Whether you are responsible for handling inbound or outbound calls, direct selling over the phone or telesales is just one aspect of a wider sales process for your company, being able to effectively set an appointment or follow up meeting over the phone is a vital skill to have. Our course is ideal for improving your telesales techniques and provides you with the fundamentals through phone sales training.
In most telesales roles, a key objective of the call is to set an appointment for either the salesperson themselves to attend or on behalf of their field-based roles. It's important to have a structured approach to how you will achieve this key objective as part of your pre-call planning and preparation.
Consider what questions you need to ask to drive the conversation towards securing an appointment.
Think about how you can start building the value of the appointment early in the call, so that it is easier to secure commitment later in the call.
Reflect on what you have learnt about the client from the call so far so that you tailor the benefits of the appointment to their exact needs and requirements.
Our cold calling training course provides you with specific words and phrases to ask for the appointment, overcome objections around setting the appointment and provides you with a tried and tested methodology to gain commitment for the appointment following the call.
More Open Courses
Here are some more open courses that we run throughout the UK.
Our most popular venues are London, Manchester and Coventry.
---
Improve Your Telesales Selling Skills
With Some Of Our Popular And Relevant Blogs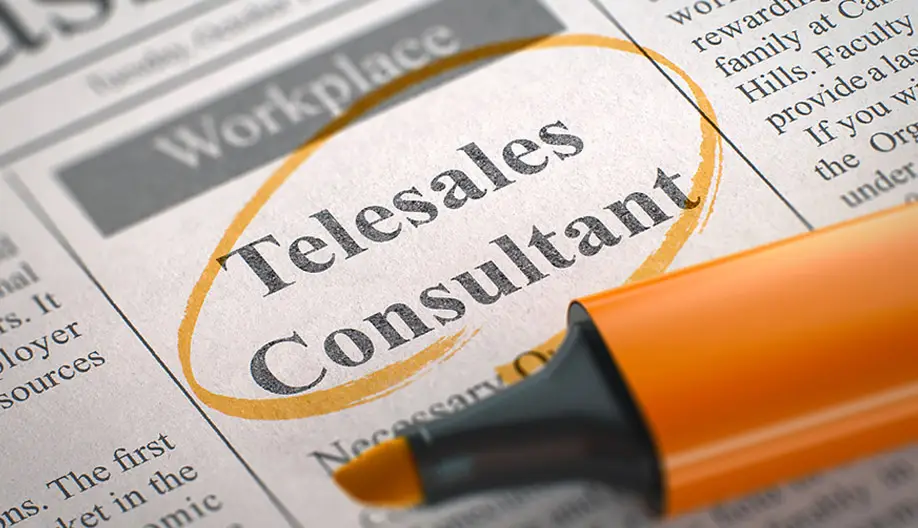 Looking for telesales interview questions to prepare for your upcoming interviews? This guide will serve as a shortcut for...