About This Course
---
---
Course Overview:
The Telephone Selling Skills course will help you to generate more leads, set up more appointments and make more sales over the telephone
Selling over the telephone is a specialist activity whether you are selling the appointment or a product direct and is different to face to face encounters so it is vital that you can learn the techniques and strategies that are best suited for lead generation and selling over the telephone.
---
What Do I Need To Wear?
Whatever you feel comfortable in.
---
How To Find Us
60 Pentonville Road,
London,
N1 9LA
Within walking distance from both Angel and Kings Cross tube stations
---
TO DOWNLOAD YOUR JOINING INFORMATION AS A PDF – PLEASE CLICK HERE
---
Need Accommodation?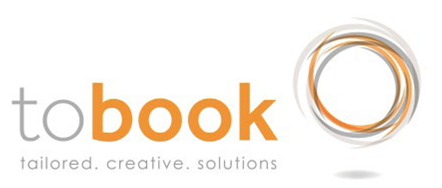 On behalf of MTD Training, tobook has secured preferential accommodation rates at great hotels to offer you a sound night's sleep, leaving you refreshed and ready for your training course.
You can log in to the online booking tool to request your accommodation using the details below:
Go to www.tobook.co.uk and click "Sign In" on the top toolbar
Sign in using the username: MTDTRAINING and password: 0379MTDTRA
If you need any assistance with your booking, contact tobook@tobook.co.uk or 01676 522868
Upcoming Courses
---
What Will We Be Covering?
Introductions & Objectives
Understanding The Telephone Sales Process
Learn the different stages of the telephone sales cycle. How is an appointment or sale actually made?
What will influence a decision?
How decisions are processed by your prospect while they are on the phone.
Openings With Impact
How to open your calls for maximum impact. How to control the call. How to plan and prepare for your calls – defining what you want out of the call. How to take your conversation to the next stage.
Learning How To Understand Your Prospects Needs
Learn how to step into the clients shoes and see the situation from their position. Learn how to adapt your approach based upon what they want. Learn how to position yourself, your company and your product in light of what they want and how they want it.
Telephone Responses & Statements/ Phrases To Use
Actual words, sentences, terminology and phrases to use – we'll give them to you! What to do if your mind goes blank. Responding to objections & excuses
How to respond to:
– "I haven't got the time"
– "Call back later"
– "We are using someone else"
– "We don't have the budget"
– "I'm not interested"
– "Just send me some information"
How To Get To The Close & Ask For The Business
So many people feel uncomfortable asking for the business but this need not be the case. During this session you will cover some strategies on how to identify buying signals, know when is the right time to close and how to close down more prospects than you ever have before.
TO DOWNLOAD YOUR JOINING INFORMATION AS A PDF – PLEASE CLICK HERE