3 Types Of Sales People
Posted on Have Your Say: Leave a comment?
There are 3 types of sales people in this world….
There are:
1. Those that make things happen
2. Those that watch things happen
and those that say "Oh my god, what happened?"
As a sales person you need to make things happen.
You need to create
You need to get out there and prospect
You need to make connections
You need generate the pipeline
You need to work your sales process
You need to follow up
You need to educate yourself about the client
You need to educate yourself about your industry
You need to educate yourself about the sales profession
I could go on and on and on!
Don't wait around waiting for that big deal or allow things to happen to you.
Get out there and MAKE IT HAPPEN!
Happy Selling!
Sean
Sean McPheat
MTD Sales Training
Telephone 0800 849 6732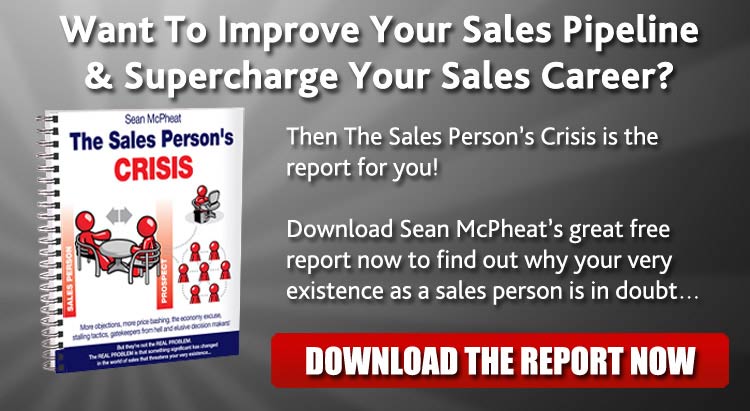 This entry was posted in Sales Tips and tagged 3 sales tips, sales people, sales profession. Bookmark the permalink.