Understanding Different Buyer Types – Infographic
Posted on Have Your Say: Leave a comment?
As a sales person, you cannot simply use the same sales techniques to sell to every prospects because not all prospects are the same. Each buyer will have a different way of thinking, a different way of understanding and a different decision making process – so "one style suits all" is certainly not the best approach for sales people to take.
The infographic below explains each of the 4 main buyer types that every sales person is likely to come across during their sales interactions, and this infographic also shows you how you should approach and sell to each of these main buyers in order to help you close the deal.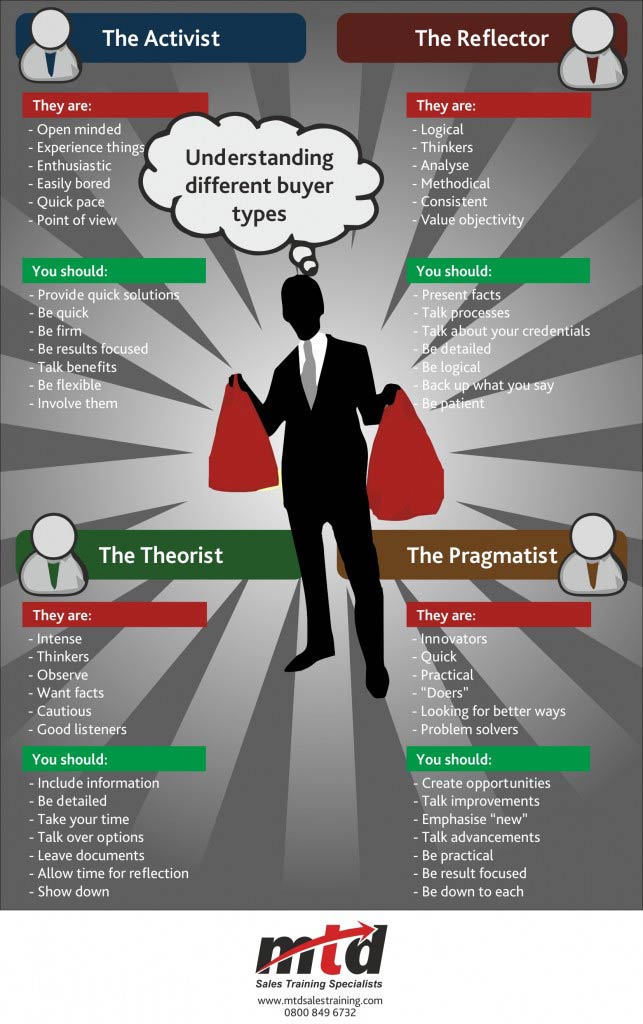 Click here to download a full size version of the infographic above
Happy selling!
Sean McPheat
Managing Director
MTD Sales Training
(Image by MTD Sales Training – please give attribution to MTD Sales Training if republished)
Have you downloaded my latest report "The Sales Person's Crisis"? Over 10,000 sales pros have. Click on the image below to find out why your very existence as a sales person is in doubt…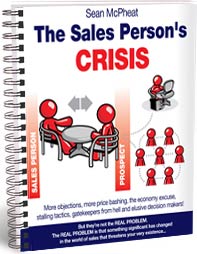 This entry was posted in Infographics and tagged Buyer Types, selling to different buyer types. Bookmark the permalink.