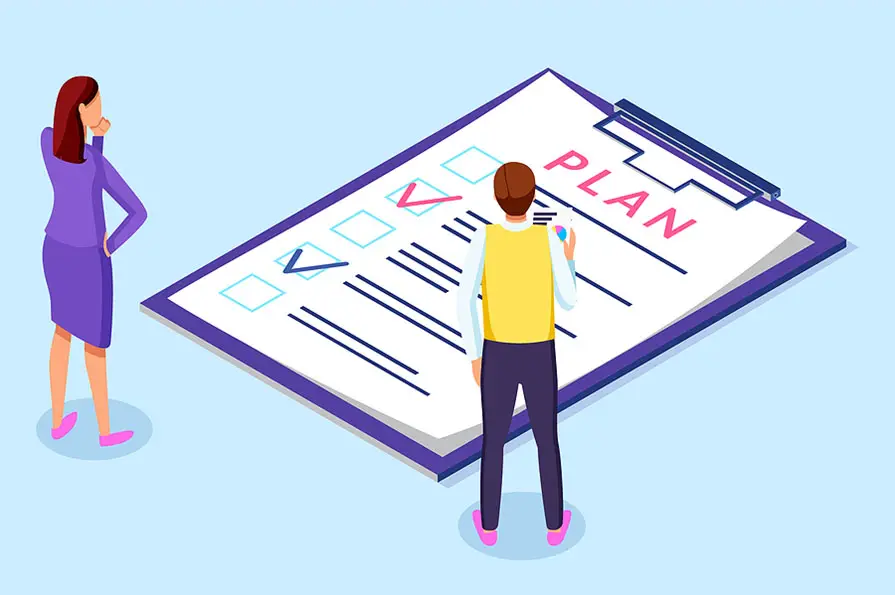 Let's face it, your customers are your business's most valuable asset. In simple terms, the more they buy, the more money you'll make. The thing is, about 20% of your customers will generate about 80% of your revenue. So, it makes perfect sense to focus on these customers to ensure continued profitability.
And that's where an effective account management strategy comes in. It ultimately allows you to build and nurture customer relationships which, in turn, results in more repeat sales, maximised revenue, and increased customer satisfaction.
With that in mind, we'll look at account management strategies in more detail in this post. More importantly, you'll learn how you can develop an account management strategy of your own.

What is Account Management Strategy?
Before looking at how you can create an account management strategy for your business, it's important to understand what an account management strategy is.
Generally, account management is about nurturing customer relationships. Compared to sales that are transactional in nature and focus on landing a customer, account management is relational with the goal of increasing the customer lifetime value (CLV) of every customer.
Here, if we consider what account management is, the account management strategy is the plan you'll use to build these relationships with your customers, generate growth for your business, and increase your business's profitability.
Now we've seen what account management and account management strategies are, there are certain questions flowing from this.
What is Key Account Management?
The first question is: What is key account management? In essence, key account management focuses on increasing profitability by building long-term relationships with key customers. These key customers are the 20% of your customer base that brings in 80% of your revenue. Simply put, these are your business's most important customers.
Considering the above, it's easy to see why an account management strategy is even more important when it comes to these customers. Ultimately, because no business has unlimited time and resources available, it makes sense to focus on those accounts that bring in the most revenue.
When Do You Need an Account Management Strategy?
Considering the importance of an account management strategy in building relationships with customers and increasing profitability, the next question is: When do you need an account management strategy?
Typically, when deciding if you need an account management strategy, you'll consider the following aspects:
Your sales process. If your sales cycle is relatively short and you generate most of your revenue without many interactions with your customers, an account management strategy would likely not be a perfect fit for your business.
Your products upsell potential. If your product has upselling or cross-selling potential, it will be worth your while to invest in account management. In contrast, if your sales process involves mostly one-off sales, there'll be no need to build relationships with customers after the sale and an account management strategy won't serve much of a purpose.
The ability to grow through account management. If you're able to, after an initial sale, sell your product to other departments and divisions of a customer, account management will be worthwhile.
Your competition. In some cases, account management can give you a competitive advantage. This will, for instance, be the case where a customer has a shortlist of vendors they want to choose from. If you can then promise this customer that you'll make them a key account, and your competition is unable to do so, you'll likely seal the deal.
The time and resources you have available. One of the key considerations, when you consider whether you need an account management strategy, is whether you have the time and resources available. This is simply because successful and effective account management relies on a dedicated account management team which, in turn, requires a significant expense.

Account Management Best Practices
Now that we've seen what an account management strategy is and what you need to consider when you want to implement one, it's time to look at some of the best practices you need to implement when you do.
Know Your Accounts
Simply put, it's crucial that you know and understand every detail about your customers. This is the only way in which you'll be able to prioritise your key accounts. This means you'll not only need to know their businesses inside and out, but you'll also need to know the important stakeholders of every customer.
Here, it's also important to remember that your key account manager shouldn't be the only point of contact your company has with your key accounts. For instance, if this is the case, what would happen if your key account manager left your company or is unable to work due to illness?
It's therefore vital that you build relationships with the stakeholders in your key accounts to prevent this. Another benefit of knowing your customers is that you'll be able to align your product offerings to your key accounts needs, requirements and expectations. We'll deal with this aspect a bit later.
Choose Key Accounts Wisely
When prioritising key accounts, it's vital that you choose these accounts wisely. Simply put, you don't want to waste time and resources on non-key customers. In turn, you can't afford to not spend time and resources on key accounts that bring in most of your revenue.
But how do you do this? One of the simplest ways is to look at accounts that contribute a significant amount of your revenue and analyse what your revenue loss would be if you lose the account. If, in this case, there would be a significant impact on your revenue, the account will likely be a key account.
You could also consider choosing your key accounts based on a set of clearly defined criteria that define what a key account is. This will allow you to focus on those aspects that make your customers a key account. Another benefit of this is that it allows you to change your criteria as your business, customer base, and market conditions evolve.
Invest in the Right People
You should have dedicated key account managers that focus solely on the management of your key accounts. In this way, they won't need to shift their attention between sales and account management which, ultimately means, you'll see better results.
Keep in mind, though, that key account managers need to have a very different skill set compared to salespersons. Remember, we mentioned earlier that sales are transactional in nature and focus on landing deals whilst account management focuses on building relationships. And this is what great account managers do.
You'll need to take this into account when finding the right people for key account management positions. Another key ingredient to your success is that you continuously invest in your key account managers and provide them with the right tools to effectively build relationships with the right stakeholders.
Know Your Customers' Needs
You should also do a needs assessment on each of your key accounts that will show you what their pain points are and how you'll be able to solve their problems and eliminate their challenges.
Remember, the goal of key account management is not only to grow your business but to help our customers grow theirs, so it might be worth your while to also identify opportunities for partnerships.
Develop Your Communication Strategy
For your account management strategy to be most effective, you'll also need to carefully develop your communication strategy. To do this, you'll need insights into the communication matrix of each key account.
In other words, you'll need to track all communications between the stakeholders of your key account and your team. In turn, this will show you the trends and patterns in the communication with your customer. As a result, you'll be able to see whether your communication is on track or whether your strategy needs more work.
Know Your Competition
Finally, it's crucial that you know your competition. This will allow you to know where your strengths and weaknesses are in relation to them. In turn, you can then decide on what customers to focus on in your account management strategy.
Create a Strategic Plan For Each Account
Once you know what your key accounts' pain points are and how you'll be able to solve their problems, you should develop an action plan for every key account.
In this way, you'll be able to show them that you understand not only their goals but also the challenges they face. Also, when you illustrate effective solutions for their problems, you'll lay a solid foundation for building trust and lasting relationships.
Keep in mind that, in addition to these best practices, the are several other managing accounts tips that you can use to make your account management strategy more effective.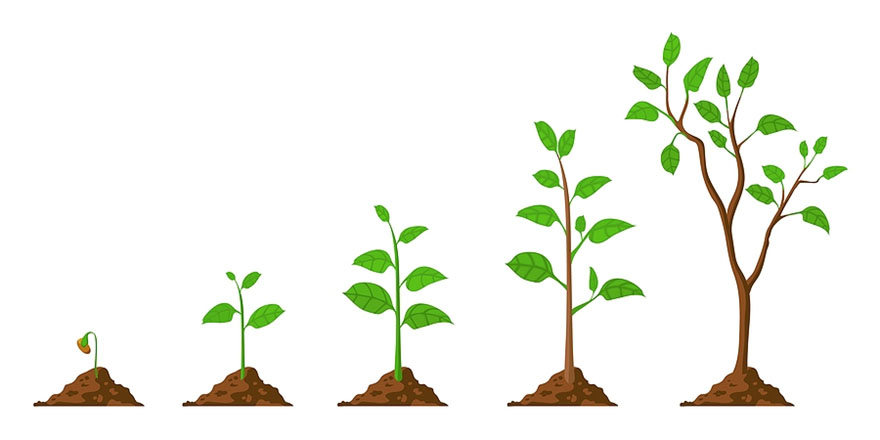 Key Stages of Account Management
For effective account management, you'll need a consistent process that you'll be able to follow for each key account. You'll then be able to adapt this process depending on the specific account.
For example, if an account requires a lot of attention, you'll go through the stages of your process in more detail. Conversely, if the account requires less work, you'll be able to move through the stages quicker.
These key stages are:
Overview and strategy. In the first step, you'll gather important information about your customer, you'll learn what their challenges are, and what they want to achieve.
Research and solution. Here, you'll research how you'll solve your customers' problems develop the solution, or another way to put it, provide answers to their questions. This will, ultimately, shape the strategy and plan you'll use.
Action plan. Based on the information gathered in the previous two steps, you'll then develop an action plan to solve the customer's problem and decide how you'll implement it.
Execution. Once your plan is in place, you'll execute it. It's during this stage that you'll build trust and relationships with your customers which allows you to become their chosen business partner and retain their business.
Monitoring and review. During the final step, you'll review critical key performance indicators (KPIs) that will give you deeper insights into your process and allow you to improve your action plan where needed.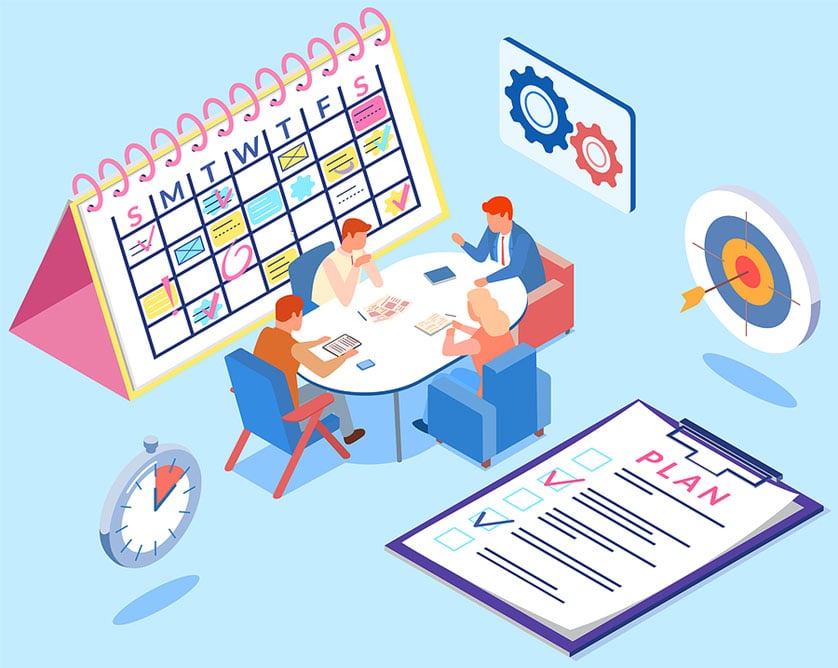 What Should an Account Plan Include?
Considering everything mentioned above, what should your account management plan include? Simply put, to be successful, your account management strategy should include aspects like:
The customer's objectives or, in other words, their short-term and long-term goals. This allows you to align your strategy to these goals. This will also allow you to tailor your product offering to the objective your customer wants to reach.
Knowing and understanding everything about and everyone on your customer's team including their roles, titles, and responsibilities.
The objectives you have for the account which, if reached, will allow you to foster lasting relationships and generate revenue.
How your customer's buying process works. Knowing this allows you to tailor your strategy to sell your products or services most effectively to your customer. This will also inform the challenges you could face and how you'll be able to mitigate them.
The milestones you want to reach. When you know your milestones, you'll have a proverbial roadmap you can follow and track your progress against.
Documenting every meeting with the customer. A mentioned earlier, this gives you great insights into your communication strategy and allow you to improve where necessary. This, ultimately, is a core component for establishing lasting relationships.
A proper analysis of all the information gathered during the steps above. This information is vital for you to develop an effective strategy as it shows you your strengths, weaknesses, the obstacles and challenges you'll face, and the opportunities you'll have.

What is an Account Management Structure?
Ultimately, account management is based on a specific structure that allows you to increase the amount of revenue you'll be able to generate from each account. Here, the key elements of the structure are:
Growing relationships with your customers.
The goals and objectives your customers want to reach.
Your goals for what you want to reach with the account.
The strategy you'll use to reach your goals and help your customers reach theirs.
In Closing
If you want to extend the customer lifetime value of every customer, it's vital that you implement an account management strategy that will help you build solid relationships with your customers. Hopefully, this post helped illustrate the things you'll need to consider when developing your own account management plan.
If you want to up your team's account management skills, why not consider MTD Sales Training for your training needs. Through our Account Management Training, Sales Training, and other courses, we can provide you and your people with the skills and behaviours needed to make a massive difference to your organisation.
Happy Selling!
Sean

Sean McPheat
Managing Director