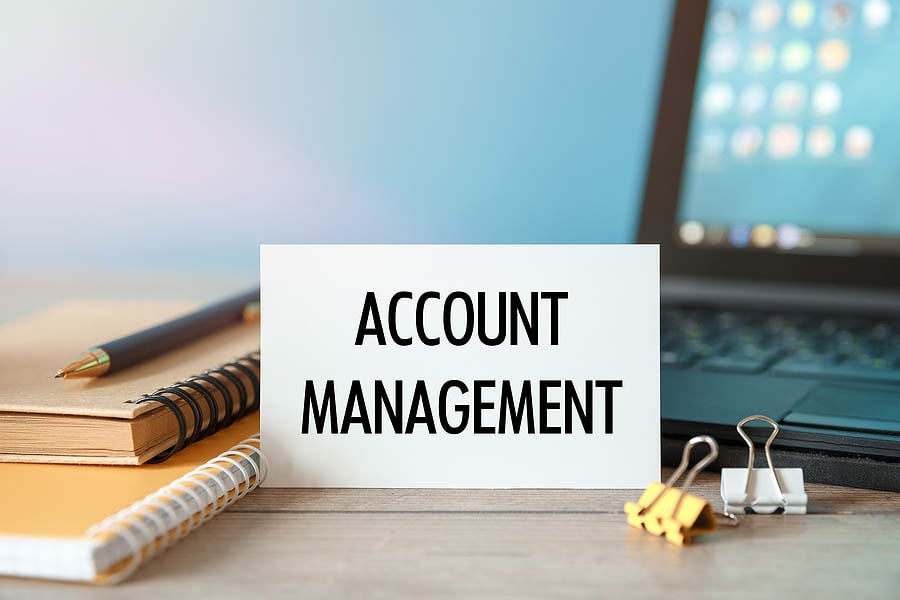 I received an email last week from Trevor Borrows who is a newly appointed National Sales Manager in charge of a team of Account Managers.
Here's what Trevor asked:
"Hi Sean, being a new National Sales Manager I need to understand how to develop key account strategies. I'm really wet behind the ears with this.
I appreciate that you run Account Management Training around this, and I will be asking you to come in and help us to put some account management strategies in place and then to train my team in account management best practices but for now, could you give me some guidance
whilst I secure the funding? Thanks Trev Borrows"
Managing Accounts Tips
Here's my word for word reply:
Hi Trevor,
A good place to start is by looking at a key account management definition to ensure we're all on the same page as to what you class a key account as!
There are various labels that can be used to describe the way a sales team is set up to approach its market, covering the sales approach and parts of the structure.
The "Traditional" Approach
– Get new accounts
– Get the order
– Push for the option to discount
– Give extra services etc to get the sale
– Treat all accounts the same way
– Sell to anyone
– Think that everyone in the organisation should fit around your promises to customers
– Feel that certain internal functions are a nuisance and only there to block sales.
– "Lone ranger" mentality
Relationship Selling
– Manage existing accounts
– Develop wider contacts
– Focus on service and support
– Create a sense of partnership
– Can see everything from the customer's point of view
– Inclined to want (or need!) to be liked
Consultative Selling
– Can add value, not just talk about it
– Knows customer and their industry very well
– Probes and questions to explore issues
– Keeps learning and developing
– Harnesses team to work together with the client
– Works on a business partnership basis – supported by personal relationships where appropriate
Which describes your approach?
A bit of everything maybe?
To go forward into the future with confidence and success your team must be geared towards working with profitable accounts. Here's what successful account managers do.
This involves the following:
* Account selection
* Account retention
* Account dominance (becoming the preferred supplier)
* Getting the price
* Managing the selling and service cost
Account Selection
Identify, and develop the relationships, with accounts you want to do business with – and who may want to do business with you.
Too many salespeople chase accounts where there is not a good fit or who will never buy.
Part of this is having the skills to know which business to not do.
Account Retention
This is the key to real profitability – if managed properly.
The better the relationship then both parties know how to work together and so costs are reduced.
The costs of acquisition become absorbed and so the relative and actual profit increase.
Account Dominance
If you can get to the position of being the dominant supplier, then the account becomes even more profitable.
Most major organisations either choose to, or must, multi-source and will often split business between 3 providers.
However, this is often done unequally, and major supplier often has several advantages in terms of prices and profitability.
Getting The Price
The professional sales force needs to be able to understand their pricing and also the costs involved in servicing the client.
The need to have a grasp of the cost of their own time, what it means when they offer "specials" and trials to clients and how all of these effect the bottom line.
Learning to negotiate is key! So maybe add some Sales Negotiation Training to the list when you speak with us.
Managing The Selling & Service Cost
This links closely with the previous point.
The professional seller is careful about this and ensures that they do not over-commit themselves or the company and hit the profitability of the account.
We can cover all the above during our sales training, but your new approach needs to:
– Identify and focus on the potential high profit accounts
– Retain existing accounts
– Aim to become the principle of preferred supplier
– Manage each account for the long-term business and profitability
– Price for profit
– Understand the cost implications – and manage the accounts for profit
To Help This – Follow These Points:
– Get aligned with the customer on their fundamental business issues
– Keep the aim on a long-term relationship
– Customise solutions to meet the customer's particular needs, using technology when you can
– Constantly learn about the customer, their business and their needs as they change – and be willing to adapt to those
Thanks again Trevor, I look forward to hearing from you shortly
Happy Selling!
Sean

Sean McPheat
Managing Director