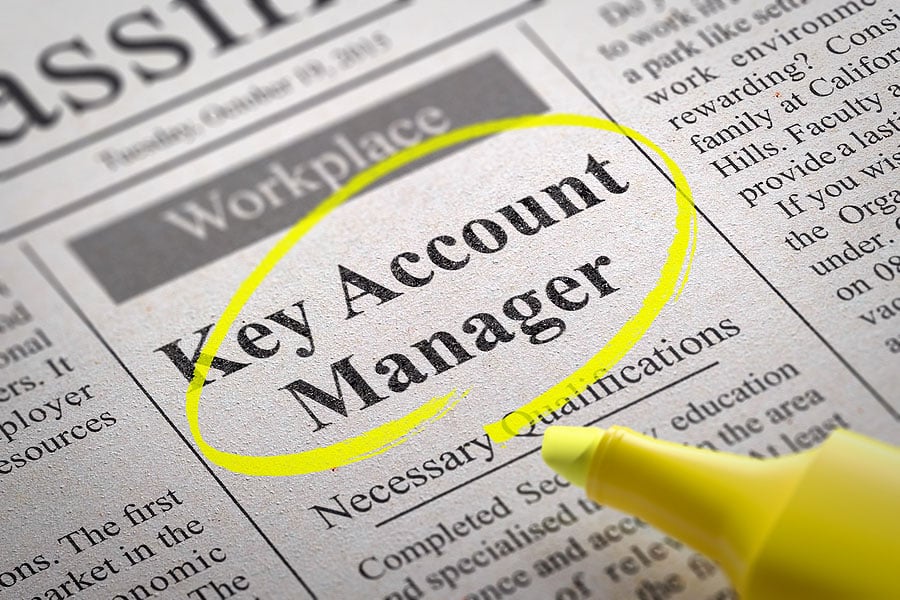 When we work with Sales People on our Account Management Training open course we are often impressed by their knowledge, skill-sets and attitudes that drive them to success.
So that we can share their successful attributes and maybe model their behaviours, we have put together some ideas that drive their progress. Here's a quick key account management definition and what key account management is.
Here are seven habits that the best ones we've studied consistently apply to gain great results.
See if you can learn from them and create the success they enjoy:
They recognise that Key Account Management is a business mindset, not a sales initiative
By this, we mean that successful KAMs see their everyday role as 'business improvement executives' rather than just highlighting what sales opportunities might exist. This is what key account managers do.
This involves many aspects of their job, and includes ideas like:
The KAMs company seeing the account as a strategic account rather than just a customer
The KAMs departments are all aligned to keep the client's cross-functional assets up-to-speed with what is being implemented
The KAMs initiatives being linked to departments outside of sales that drives the support of all account management initiatives
These ideas will help support all stakeholders within the business identify what further opportunities may exist.
They align KAM activities to meet accounts' needs and expectations
This means aligning the organisation to the specific needs of the client on a consistent basis.
Those needs and expectations need to be clarified and updated as time progresses, as they will naturally develop and evolve.
This involves getting quality feedback from clients, assessing critical client relationships, and aligning your 'listening' to the real needs of the client.
If your assessments show you are lacking in some regard, it's important to build robust systems that can correct the areas of concern.
They put the emphasis on accounts that prove fruitful and create a high ROI
Top KAMs recognise where their time is best spent.
Gone are the days when you could spend lots of time chasing those accounts that used to be good but have moved on now, and from whom your orders have dried up.
If you can recognise which accounts should be worthy of your time, you create opportunities to revisit those who will be bringing you future chances of business.
They differentiate their services by adding vale over time, rather than just selling products and services
This means successful KAMs always look for signs where they can add value-based services.
This differentiates you from those companies simply selling their products.
Top KAMs build value as seen in the clients' eyes, allowing you to concentrate on areas that are most important to them and in the future.
They build firm relationships at multiple levels of the client
This habit may seem obvious, but it's surprising how often it doesn't happen.
Building deeper relationships with others in the client's company who are not in sales or do not currently use your services is storing up opportunities for yourself in the future.
This could include people in production services, warranties, quality control, marketing, finance, purchasing, or whatever would be beneficial to you in future dealings with the company.
They build their strategic thinking skills
This isn't done just on an ad-hoc basis; this is seen as an elementary and fundamental part of the KAM role.
Many KAMs get sucked into thinking operationally.
That is, they work primarily on the short-term goals of the account and allow themselves to be derailed from building the value of their expertise, instead concentrating on the day-to-day minutia that takes up valuable time.
Creating the habit of thinking strategically means they concentrate on how the consistent contacts can serve their clients mush more successfully.
They realise that value is built over time, not just with products but with expert analyses of the marketplace and industry-intelligence that helps their clients build strengthening campaigns or market initiatives.
They constantly build their expertise to create value for clients
You may be tossed here and there by the urgent tasks that take your time and resources.
But one habit that will keep you at the top of your game is making time to build your expertise in your field.
It involves researching material that will be of real benefit to you and your clients.
You can use a plethora of sources (industry news magazines and sites, Linked-in influencers, Google Alerts, etc) to build a portfolio of chunks of information that can be forwarded as appropriately to prospects and clients.
This will create opportunities for you to share your knowledge and experience as time goes by.
If you consistently build up your reputation with prospects and clients alike for being the kind of helpful person who gives more than they take, there will always be those people who value your opinion higher than anyone else.
This will create further chances for expansion and sales within their business.
These are just some of the habits that we see skilled KAMs exhibiting. Try some of them out and let us know how they perform for you. Here are some more key account management strategies and tips on managing accounts.
Happy Selling!
Sean

Sean McPheat
Managing Director