eLearning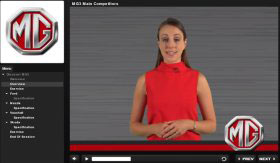 Microlearning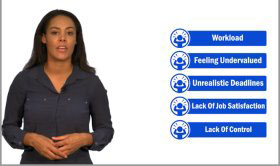 Webinars/WebEx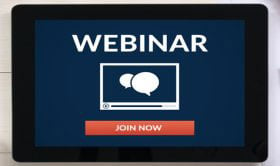 Motion Graphics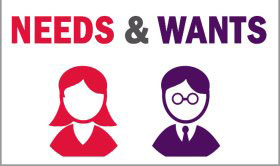 Animations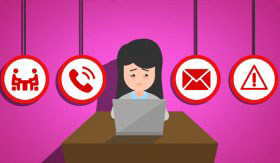 Content Library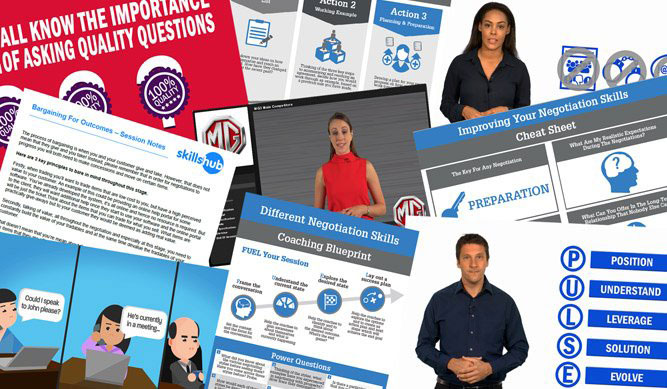 Overview
Providing customised online sales training for your team can be a highly effective and cost efficient way to improve their selling skills.
We can create standalone as well as fully blended online training solutions that can include LIVE webinars/WebEx, eLearning sessions, microlearning, video and everything in between.
Don't think that eLearning is just "show and tell". Instead, our solutions ensure that the content is delivered in an engaging manner which is centred on the application of learning rather than just long, boring powerpoints with voiceovers.
We also design our programmes with mobile, tablet and desktop in mind. After all, you should be able to learn whenever and wherever you like.
[Please click above for an overview]
Examples Of Our Work
Motion Graphics
[Please click above for an example]
These sessions last approximately 60 to 120 seconds and are short and punchy.
They convey a focused message which is idea for reinforcement of key messages and for content libraries.
Microlearning
[Please click above for an example]
Choose from the existing microlearning sessions that we have developed or we can create them from scratch for you.
We have developed over 100 microlearning sales training sessions that last between 3 and 5 minutes.
You can use them as they are or we can brand them in your colours and logo.
Alternatively, we can use your existing sales training content and "microlearn" them or we can develop sessions based on your exact requirements and brief.
Animations
[Please click above for an example]
Animation sessions create something different and keep the viewer involved and entertained whilst they learn.
These normally last for a couple of minutes and are focused on 1 or 2 elements of development.
They are also very useful for explaining processes, topics, procedures, policies and instructions.
Webinars/WebEx
Select from 16 sales training webinars that are already designed (titles below) or we can create them from scratch for you.
If you've got a salesforce that are based in different locations then a webinar can be a really effective method of sales training.
Webinars are also a popular vehicle for blended sales training programmes.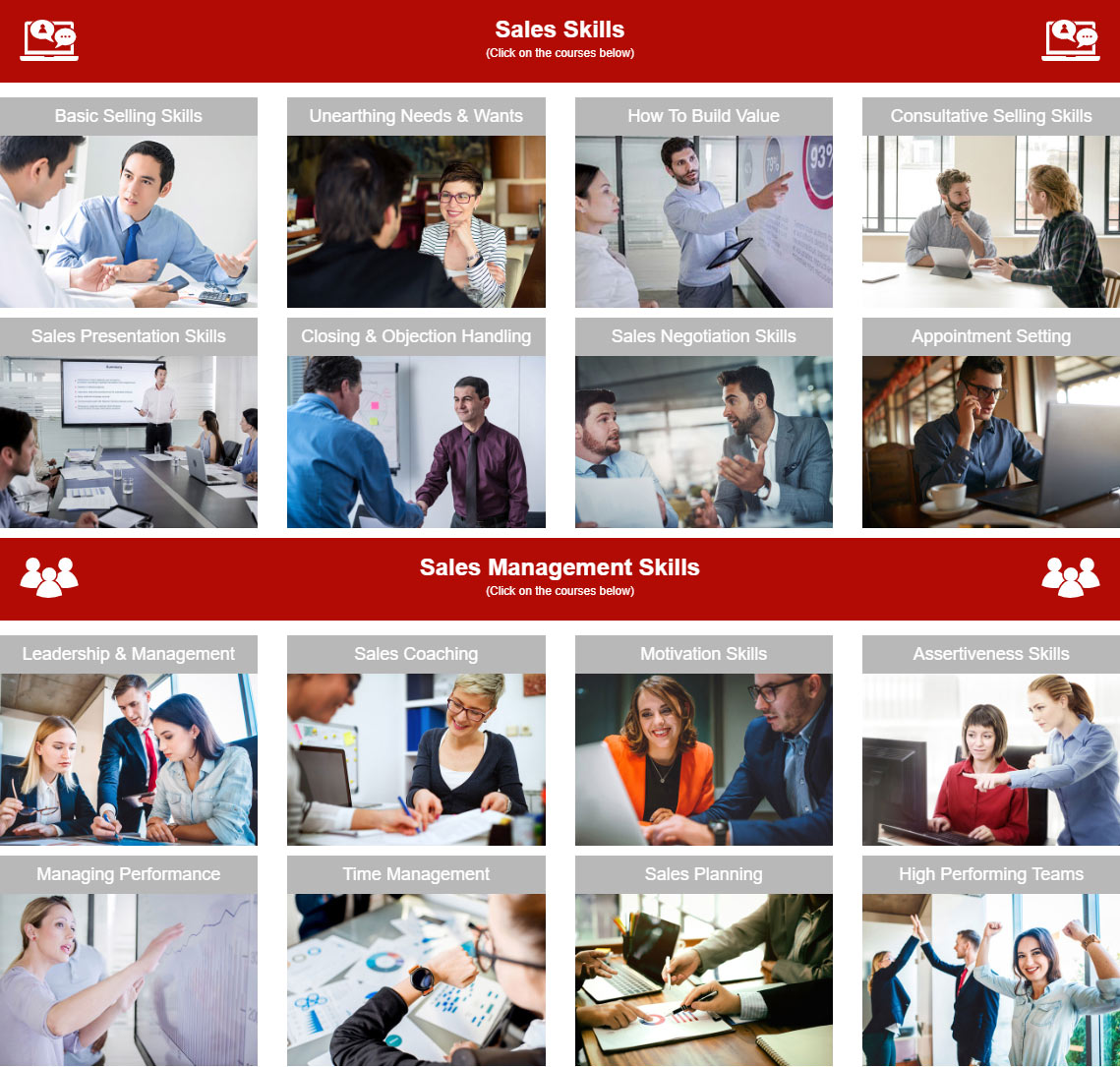 Customised Online Sales Training
We can work with you to create customised content based around how you sell and what you sell.
This can be a combination of video, audio, animation, role plays and many other eLearning approaches that we use to captivate your sales people.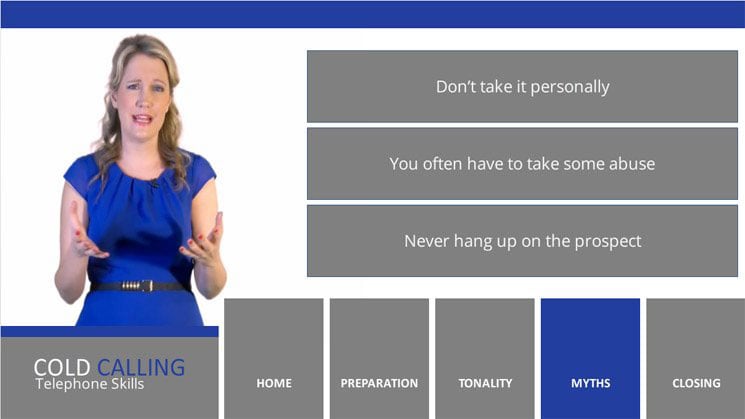 Some of the work we have competed range from 20 x 15 minute sessions through to 40 x 5 minute sessions. We're completely flexible and can cater to any design and structural requirements you may have.
All of our customised online solutions are designed to engage your staff.
We use quizzes, interactive role plays and assessments to keep their interest and to help them confirm their understanding.
We can design your online sessions using your colours, style and branding guidelines.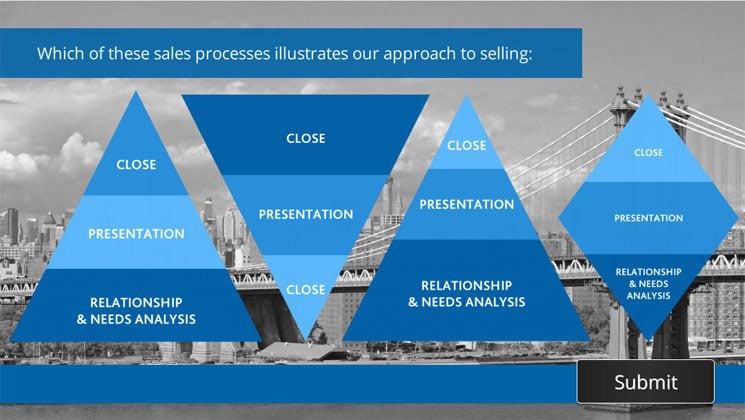 Online Sales Training Academies
We have worked with scores of organisations to create their own branded sales academy.
This can consist of customised sessions that we have created specifically for them or by branding our own off-the-shelf online training sessions with their logo.
Some have a mixture of the two. In addition to this the academy can include audios, infographics, checklists, manuals – you name it! We've practically done it all!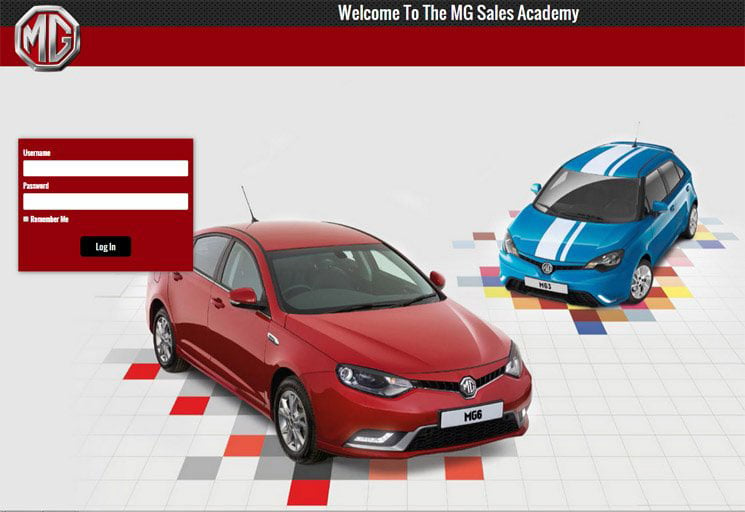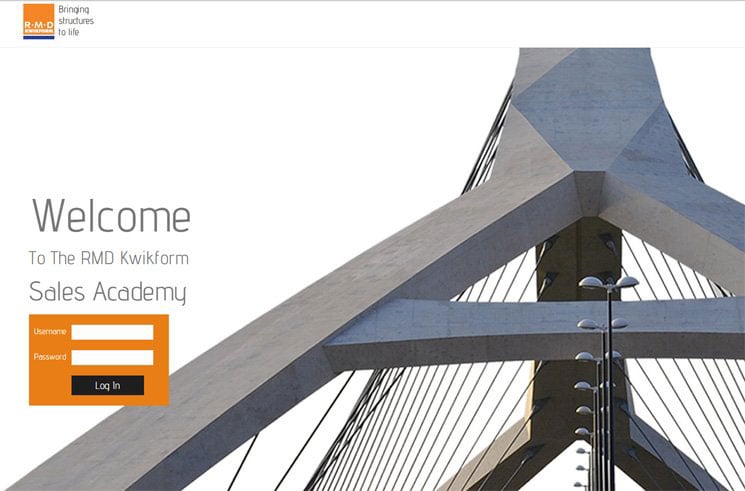 Fully Blended Sales Programmes
If you want to mix and match a workshop based programme with online sessions then we have a great deal of experience with this.
The online sessions can complement the face to face training or they can be used to help to embed the learning back in the workplace.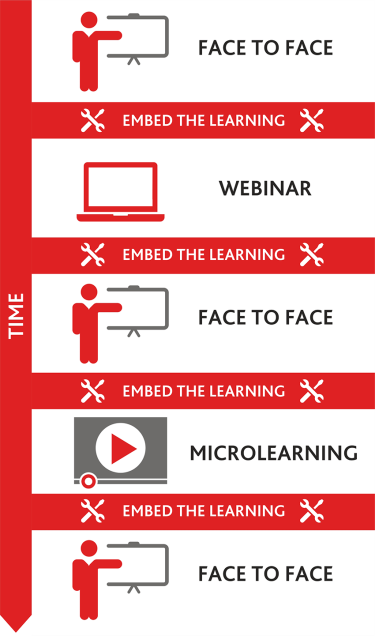 Mobile & Tablet Specific Sales Courses
We can create smartphone and tablet specific sales training programmes.
Many sales people use these devices rather than their desktops so training designed specifically for these devices always go down well.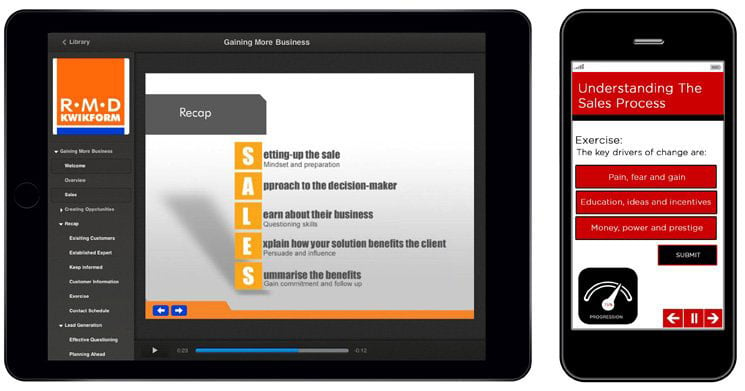 Content Library
We have over
350 sales and management training online sessions
that you can purchase as they are or we can brand them for you.
Each session comes with:
Online Session
Cheat Sheet (1 pager)
Session Notes
3 Specific Actions
Coaching Blueprints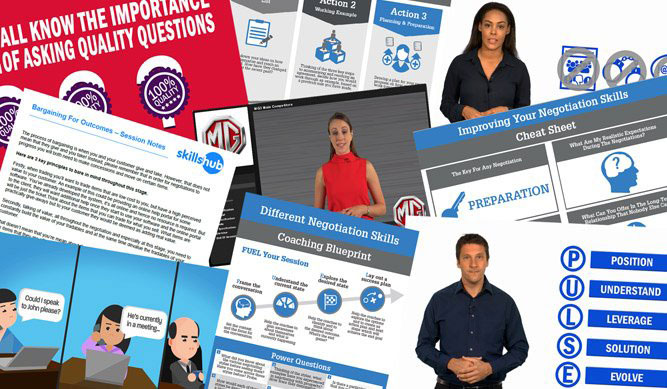 Please contact us for a current list and for the fees.