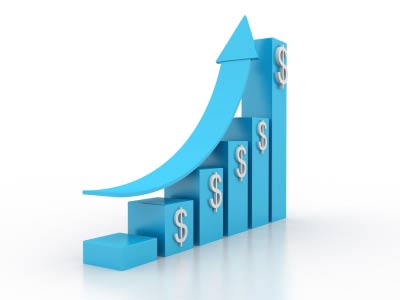 In many salespeople's minds, the most important thing they need to improve is their product knowledge.
They think that if they have an in-depth knowledge of everything their product does, they will give their prospect confidence that the information they are able to convey will make them choose their solution.
Our discussions with buyers, however, show that product knowledge, while being important in the mind of the salesperson, is actually not that important to the buyer.
The buyer is really only interested in one thing…how they can improve their future, whether this is improved profits, better productivity, lower staff turnover, or whatever would be their short and long-term goal.
In order to convince your prospective buyer that they should choose your solution, you need to develop a powerful statement that persuades and motivates your customer to take action. Simply telling them about your product actually makes this harder, as it forces the prospect to have to think about the connection between the features and how they will benefit from them.
You need to do that work for them.
Your statement of intent should focus on what they or their business will see in the future if they choose you. Here are a few small examples that should give you the right mind-set:
You don't sell printing: Your buyer buys brochures and marketing information that will build their image and impact their sales
You don't sell insurance: Your buyer buys security for the future for them and their family
You don't sell cars: Your buyer buys the ability to travel in style, reducing the risk of breakdown and building confidence in getting from A to B, trouble-free.
These aren't boring descriptions of what you sell or even what the benefits are of what you sell.
They are emotional, connective phrases that paint a vivid picture of how life will be if they choose your solution.
So what are some of the ways you can devise this impact statement that will make the buyer think about the change in their future? Think about these ideas:
Make the buyer think about the results they will obtain when they use your products and services (increased profits, decreased overheads, improved turnover, etc.)
Highlight how the needs and wants of the buyer are fulfilled with your solution
Give the buyer more confidence in the decision they are about to make
Make the buyer want to know more about the services you offer and how they can improve their business or their lives
Decide if your solution removes pain from their current situation or introduces gain for the future
Identify how your solution will bring them better results in the future than the competition will
Your impact statements will generate interest and build possibilities of more appointments as your buyer will start to see the real future benefits of choosing you.
An example of this could be something like:
"Increasing your productivity will improve your profitability. One of my clients improved their productivity by 12% and profits by 10% last year simply by using our new widget. We can improve your productivity in one month. Would you like to know how?"
It's an attention-grabbing impact statement that builds interest and desire in your buyer to want to know more and help them see how their business or lives could be better with you as a partner.
Build a number of impact statements that you can use in various situations.
They will give you real confidence in discussions with prospects, help you see how their business could improve in the future, and paint a picture of what the difference would be if the buyer chose your solution.
Here's a special report called The Modern Buyer's Prerogative – you need to understand them or ignore them at your peril!
Happy Selling!
Sean

Sean McPheat
Managing Director
MTD Sales Training | Image courtesy of jscreationzs at FreeDigitalPhotos.net