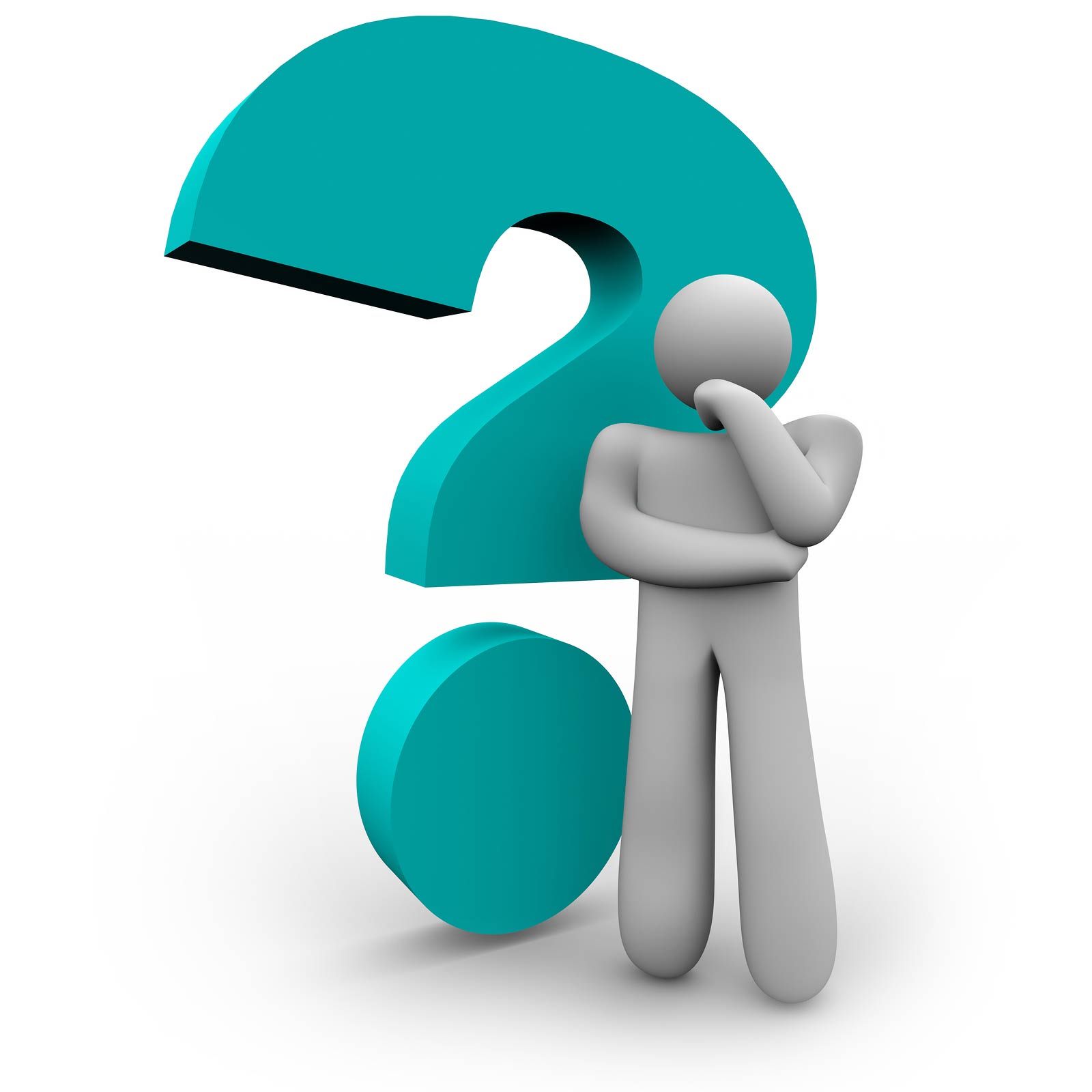 Facilitate the buying process by tapping into the way that your prospects and clients think…
N.B This post was originally called "Buyer Facilitation – By understanding how they think"
(Buyer Facilitation (R)) is also a term used my SharonDrew Morgen in the US. I was not using it in the context that SharonDrew uses it. Indeed SharonDrew has trademarked the phrase and has pointed that out to me. Please read our comments below. Out of respect to a fellow sales guru I wanted to change this post and also give SharonDrew a plug for her book etc)
As you probably know already, I am always going on about facilitating the buying process.
You need to understand how people make their buying decisions and then you need to facilitate this process.
The bottom line is that you need to make it easy for them to buy.
Now there are many areas in which you can do this and it was only last Friday that I received an email from Vic asking me for a graphical representation of how some buyers prefer to receive and take in information. And this is an absolute "must understand" area if you want to master your sales and to facilitate the buying process.
You see, if you are very detailed to a "big picture" person then you are not going to do yourself any favours when facilitating the buying process.
Conversely if you cover your content very quickly with broad strokes and your buyer wants to know the ins and outs down to the inner leg measurements of the installation team, then that will only make things worse for you too.
Instead, you need to tap into your clients way of thinking and then give them what you want.
In the PDF download below I've drawn an image that will help you to sell to GLOBAL, BIG PICTURE thinkers and also DETAILED, SPECIFIC thinkers.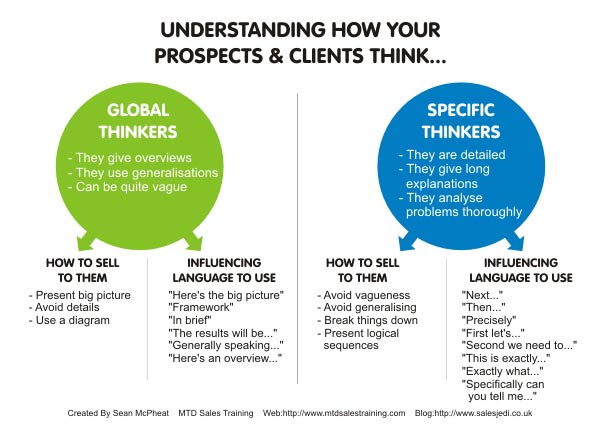 Click Here To Download The Image Above
There are many areas in which you can "tap into" your buyers way of thinking. These are just two of them.
I hope they give you some useful pointers?
Happy selling!
Sean

Sean McPheat
Managing Director