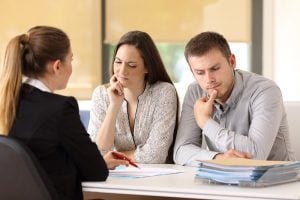 You'll have heard many times that it costs more to attract new customers than to retain the business of current ones, and it's true that the marketing costs plus all the other charges and outlays to attract customers far outweigh the time and effort to keep and increase business with existing clients.
So, if your customer does leave you or ceases to repeat orders with you, it can prove to be not only a major disappointment for you, but also a big loss of profitability for your company.
If they do leave, you need to know that customers don't do so without a solid reason.
Here are some ways to check out why this regretful decision has been made:
1) Talk to your customer to find out the truth about what happened
They may be immediately truthful and tell you the reason, or they may say how sorry they are to move on, but they want to check out other choices.
You need to have clarity about what has been missing.
Were you aware of their desire to leave? If not, what did you miss? What messages do you get from their comments?
By finding out the real reasons, you get a picture of what they required and what you might have missed.
2) How did the customer judge the value you offered during your relationship with them?
It's important to revisit what made the customer use your solution in the first place.
Did the value diminish in some way? Did you take your eye off the ball? If so, why and what could you have done about it?
3) What messages does their leaving send you that you can learn from?
Could it be you have to build more value into your products over a period of time? Did you manage the account in a professional way? Were your contact processes the correct ones for this account?
You can learn a lot from how this customer wanted treating and from what you didn't give to them.
Then you can make decisions on how this won't happen again.
4) What would it take to keep the customer?
If possible, see what changes would need to come about for the customer to change their mind.
Ask if there were changes needed, what would persuade them to look at you again?
It may be that the customer has decided to leave anyway, but if you could find things that could change, it may open up opportunities for you gain in the near or medium-term.
There are always reasons why the customer decides to move on.
If you can find those reasons and learn from them, it gives you chances to reflect on what went wrong and how you can eliminate the areas of concern from your relationship with other clients.
Happy Selling!
Sean

Sean McPheat
Managing Director
MTD Sales Training | Image courtesy of Big Stock Photo