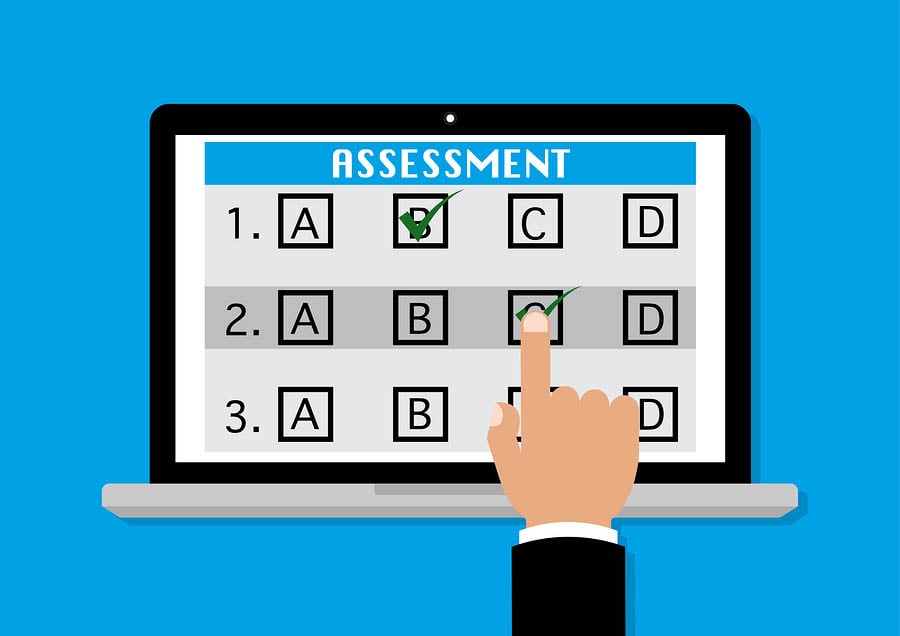 Have you ever wondered just how good your selling skills actually are?
Maybe the only way in the past to determine this is to review your commission or sales figures!
But seriously, when was the last time you sat down and benchmarked your skills?
Taking a Sales Assessment can give you real valuable insight into what you need to improve upon. There's always room for improvement no matter how good your sales figures are.
What Type Of Sales Assessments Are There?
Generally speaking there are two types:
• Competency based
• Psychological based
Competency based assessments are all centred around measuring and benchmarking your "skills". Psychological assessments are normally based around your "will"
Both of these are very important.
Measuring competencies are vital. These are behaviours associated with achieving successful outcomes. In an ideal world, you would take your top sales person and see exactly what they do and break it down into behaviours.
A Sales Competency Spider Chart
You would then list these behaviours, categorise them and then benchmark every member of your sales team against these behaviours.
You therefore have a benchmark. i.e what excellence looks like in the role and where every member of your team sits next to that.
Here are some Competency Based Assessment report examples.
Psychological based assessments look at something completely different.
Whereas a competency assessment looks at the skill set of a sales person, a psychological sales assessment looks at their will.
It measures their personal talents and their "internal" factors like their mindset, what they are in sales for? Are they goal orientated? A self-starter? And what they are like under pressure.
They reveal your personality and hence they are really good for recruitment and also for developing existing sales people.
Here are some Sales Personality Assessment report examples. We're also suppliers of the Trimetrix Assessment which goes really deep into your psychological aspects of who you are.
Benchmark Your Sales Skills For FREE!
I've developed a sales assessment that will tell you exactly that and I'm not charging you for it either!
Consider it my gift to you in these turbulent times that we face.
Go on over to SalesDNA right now and take the assessment.
But please make sure you've got 15 minutes to spare to take it properly. You need to complete it in one sitting and it's comprehensive.
The output is a 19 page personalised report compiled from the 64 questions that you'll be asked.
Check it out!
Sean

Sean McPheat
Managing Director