Every sales manager, supervisor, director or otherwise frontline sales team leader, wants to have and develop a great sales force. Everyone wants eventually to have a sales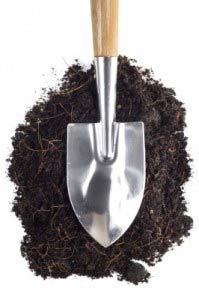 team made up of superstar sales people. We all want that sales crew in where every sales person is a high-level, top performing, consultative, executive-level super sales person.
However, I am continually surprised at how many of those same sales managers are not willing to treat their sales crew like that which they want them to become. The fact is that if you treat sales people as if they are low-level, slipshod, unprofessional slackers, what you will get is the same.
At some point, you have to "Act as if." You have to treat people as you want them to perform. If you want responsible, successful, multi-million pound producers, don't treat them like irresponsible, £5 an hour, children.
Here are a few tips to help you plant good seed to reap great harvest.
TRUST
Start by trusting your sales people to do what they say they will do and believe that they will. On one hand, you say you believe in the sales person. You say you have confidence that he or she can achieve the agreed upon goals. Then, you stand watch like a mother hen, or establish rules and regulations that clearly demonstrate that you do NOT trust or believe in the sales person. When you do this, you can easily stifle their potential. If you say you believe, then act accordingly.
Pressure and Time
If you tell the sales person, you truly believe that he or she can achieve a particular goal before the end of the month, then don't start jumping on his or her back after the first week. You may think you are helping to "remind" the sales person of their goal and commitment.
However, what you are really saying is, "I really don't believe you can do this, and I must therefore keep reminding you of your commitment every 15 minutes."
Such micromanagement of good sales people will cause animosity and an anti-productive atmosphere.
To Manage or Not To Manage
Some successful sales people become such due to their sales management. However, some sales people become successful in spite of their sales management. Do not be the latter manager.
Happy Selling!
Sean

Sean McPheat
Managing Director
MTD Sales Training | Image courtesy of Winnond at FreeDigitalPhotos.net