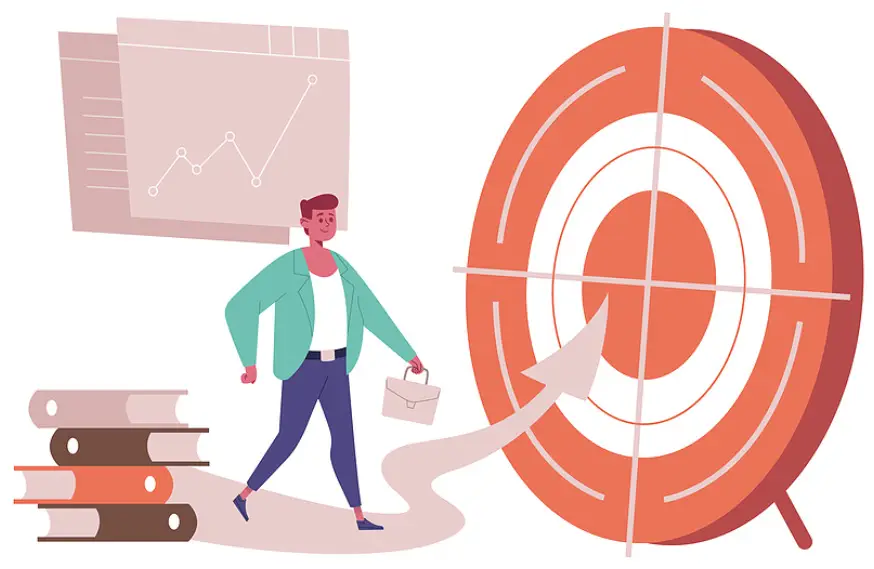 "Sales Fundamentals for Beginners" serves as your quintessential guide, constructed to equip you with the knowledge essential to excel in the art of selling!
Whether you're embarking on your initial journey into the sales domain or you're a seasoned professional desiring to hone your skills, this crash course is curated to support your growth and augment your expertise.
We'll cover everything from understanding your customers' psychology to nurturing long-lasting relationships, closing deals with confidence, and making sure you undertake the most effective sales training along the way.
Ready to unlock your true sales potential? Let's get going!
What Are The Fundamentals Of Sales?
Nailing down the fundamentals of sales is the first step towards being successful.
At its core, selling is about understanding people's needs, providing them with a solution that fulfills those needs and then convincing them to make a purchase.
It requires excellent communication skills, strong negotiation tactics, and an ability to learn quickly on the fly.
So whether you're in an enterprise sales role, a consultant, or working as an independent entrepreneur, applying the fundamentals of sales will maximise your success.
How to understand customer psychology
Before we get into the nitty-gritty of sales, we need to talk about understanding customer psychology.
Being able to effectively read the signals that your customer is sending – both verbal and non-verbal – is essential when it comes to sales.
This entails being able to identify a customer's pain points, understanding their needs and expectations, and finding ways to satisfy them. It starts with learning how to listen: actively listening rather than just hearing what your customer says.
This means listening to their words, intonation, body language and even taking mental notes of the environment they are in.
By understanding who your customer is, you can tailor the sales process to fit their individual needs and interests and ultimately increase your chances of closing the deal.
Once you have a good grasp of your customer's psychology, it is time to move on to crafting the perfect pitch.
Crafting the perfect pitch
Now that you understand customer psychology let's take a look at how to craft the perfect pitch.
The key to successful selling is crafting a compelling and persuasive pitch that resonates with your customer.
A great pitch should be tailored to the specific customer you are speaking with.
Highlight the unique benefits of your product or service and include evidence that demonstrates why your solution is better than the competition.
Be sure to make it concise and engaging by using storytelling techniques like analogies or metaphors. This will help keep their attention and illustrate how your product can improve their life in a meaningful way.
Additionally, use your understanding of the customer's psychology to create an emotional connection and demonstrate that you are sincerely invested in solving their problem.
Another critical factor is personalisation. Customers expect to be treated like individuals, not just another number in your sales pipeline.
Therefore, you should strive to add a personal touch to each interaction with customers. This could be as simple as remembering their name or referring back to a previous conversation you had with them.
Nurturing relationships
In sales, relationships matter. It is essential to nurture long-term relationships with customers beyond the initial purchase.
This is where good customer service skills really come into play. You need to be proactive in proactively reaching out to customers and providing them with exceptional service that surpasses their needs and expectations.
You should also look for ways to build relationships with potential customers before they even make a purchase. This can include email campaigns, social media outreach, or offering free consultations or advice.
Finally, make sure to stay in touch with your existing customers by sending out newsletters, providing them with helpful content, and offering discounts on products and services.
These simple actions will help you build trust with your customers, strengthen relationships, and increase your chances of closing the deal.
Closing the deal
The hardest part of the sales process is often closing the deal.
This requires you to put in extra effort to make sure customers are confident in their decision and feel comfortable with committing to your product or service.
Be sure to review all aspects of the proposal one last time and address any lingering questions or concerns customers may have. Additionally, provide them with additional resources that can help further convince them of the value and quality of your product.
Bring in the information you've already gathered using the steps above to smooth over any potential pain points the customer may have and prove why your product is the best solution for them.
Finally, use positive reinforcement to make them feel confident in their purchase decision – this could be through offering a money-back guarantee or a special discount.
These tactics will ensure customers feel valued and reassured that they are making the right decision, thus increasing your chances of closing the deal successfully.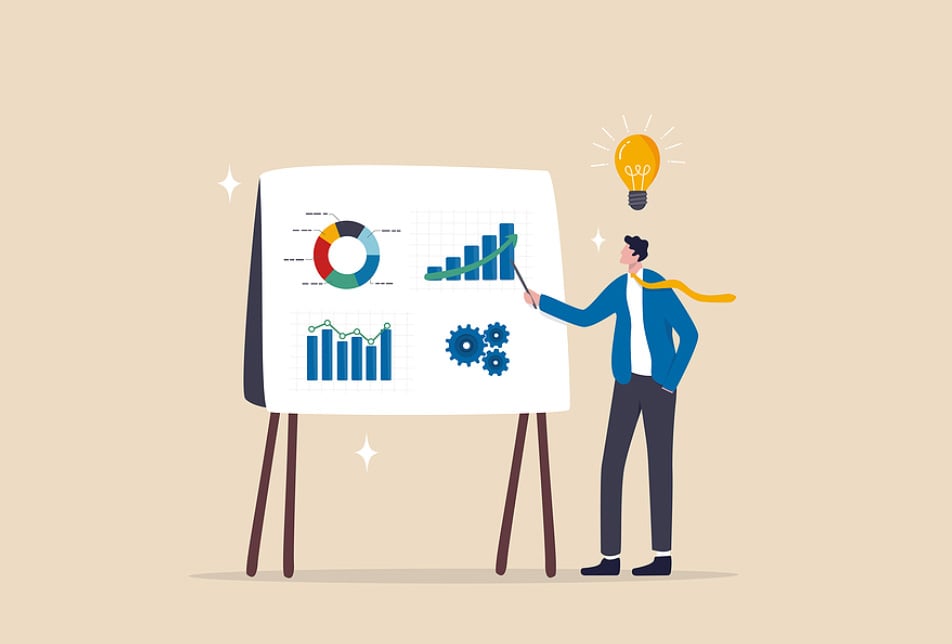 8 Effective Sales Strategies For Beginners
Now that we've covered the foundations of effective sales techniques, let's dive into some specific tactics you can apply to further improve your sales performance.
1. Make use of proven techniques
Don't feel like you have to reinvent the wheel when it comes to sales. Instead, make use of the proven techniques that have been used by successful sales professionals for years.
This could include developing sales scripts, implementing a proven sales process, or studying successful sales strategies from other industries. All of these tactics will help increase your overall effectiveness and efficiency.
Of course, adapting these techniques to your own customers and industry is essential, but starting with a proven framework will give you a head start.
2. Work on your first 30 seconds
The term 'elevator pitch' refers to the idea that you should be able to effectively pitch your product or service in the time it takes an elevator ride (about 30 seconds).
Therefore, make sure you spend some time perfecting your opening statement and introduction so that it can grab people's attention and keep them engaged.
This is especially important when speaking with potential customers who may have never heard of your product before and are likely to be skeptical.
Scripting out what you want to say ahead of time will help you stay on track and keep conversations from going off-course. A tight first 30 seconds can be the difference between a successful close and an unsuccessful one.

3. Invest in training
Training is one of the most critical investments you can make in your sales team.
Investing time and resources into training new and existing employees on the fundamentals of sales will pay off in spades.
A practical sales management course can make the difference between a successful and unsuccessful sales team.
Not only will sales coaching make them better at their jobs, but it will also help them stay motivated and ensure everyone on your team is working with the same understanding of how to close deals.
Additionally, selling skills training can be used as an effective onboarding tool for new hires.
By providing them with the necessary knowledge and tools they need to start selling, you can help them get up to speed quickly and become more efficient.
4. Leverage technology
In today's digital age, leveraging the latest technology is essential to improving your sales performance.
This includes using customer relationship management (CRM) software to keep track of leads and customers, automation tools for email marketing or analytics platforms to measure and optimise your performance.
Some of the more common CRM tools include:
These tools will help you streamline processes, gain insights into customer behaviour and preferences, and ultimately close more deals.
The right technology can help you automate and streamline your sales process, saving you time and energy while also increasing your efficiency.
While Salesforce often dominates CRM discussions, it's not your only option — explore top Salesforce Alternatives to optimise your CRM approach.
5. Establish a referral system
Referrals are among the most effective ways to acquire new customers and close sales quickly.
Developing a referral system by incentivising existing customers to refer their friends and colleagues can help increase your reach exponentially.
This could be in the form of discounts, rewards, or complimentary products and services.
Additionally, make sure to thank your customers for referrals and let them know just how much you appreciate their continued support.
Using referral systems will help you build trust with your customer base and solidify long-term relationships.

6. Create meaningful conversations
Ultimately, sales is about having meaningful conversations with customers. Therefore, it's essential to listen closely to what they have to say so that you can tailor a solution that meets their needs.
Be sure to ask open-ended questions and actively listen to their responses, using this information to build a tailored solution for them. This will help you establish trust and credibility with your customers and make it easier for them to make a purchase decision.
Don't be afraid to get creative in how you engage with customers.
For example, social selling, the act of selling over social media, can be an effective way to reach out to potential customers through content marketing or personalised outreach.
These simple steps will help you create a more personalised customer experience, thus increasing your chances of closing the deal.
7. Analyse customer feedback
Gathering feedback from customers is a great way to identify problems and improve your product or service offering.
You can use online surveys, individual interviews, focus groups, or social listening to better understand what customers are looking for in your products.
Be sure to analyse customer feedback closely, looking for patterns and trends that can inform product or service development.
By doing so, you'll be able to build a better understanding of what customers value and how your product or service can help them meet their needs.
Leveraging data is essential to improving your sales performance. Make use of analytics platforms and customer relationship management (CRM) software to track customer behaviour and measure the effectiveness of your strategies.
This will give you actionable insights into what works and what doesn't so that you can continuously optimise your approach for maximum success.
The insights gleaned from customer and sales data will provide invaluable insights that can be used to create more effective sales strategies and ultimately increase conversion.
8. Provide actual value
Sales can often devolve into a numbers game. However, it's essential to remember that your goal should be to provide actual value to customers and not just focus on achieving a certain number of sales.
By understanding the needs of your customers and tailoring solutions based on those needs, you'll be better able to offer them meaningful services that deliver accurate results.
At the end of the day, referrals are far more critical than tricking customers into buying something they don't need.
When you provide actual value, customers will be more likely to recommend your product or service, becoming evangelists for your brand who can further drive sales and help you grow.
Final thoughts
It's essential to stay focused on the basic principles of sales, and incorporating the practices we've covered in this article will help you improve your sales performance and drive greater success for your business.
Hopefully, these 8 fundamentals provide you exactly what you need to move forward and smash it so good luck and happy selling!
Have you ever benchmarked your sales abilities? Try out a sales assessment to identify your strengths and areas of development. And if you're looking for some skills development, then please check out our range of open courses – run throughout various locations in the UK. From beginners to advanced they cater for different levels of experience and requirements.
You can see all upcoming event dates here.
Happy Selling!
Sean

Sean McPheat
Managing Director