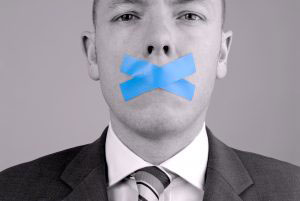 We had a sales call at our HQ (yes, we get them too!) and one of our sales team took responsibility for it.
The caller was selling marketing services and promised a free 30-minute consultancy that would highlight where our marketing was working and where it wasn't.
But she said something that made my team member realise the company hadn't done their homework on us.
The caller said she would help us to cut costs.
And what's wrong with that, you ask?
Many salespeople's products and services promise to cut costs.
Isn't that what every business wants to do these days?
Aren't costs spiralling and wouldn't buyers want to reduce them at every opportunity?
Well, yes. And no.
You see, cutting costs means cutting back.
That may be the right thing to do in some circumstances, but let me ask you a question.
Is it possible for a company to cut costs and still be unprofitable? Of course.
Then why do salespeople put the emphasis on cost-cutting as if it's the holy grail and the only decision-making criteria a buyer will choose?
It's because they think it will appeal to the masses and the more prospects they can convince, the more products they will sell.
But cost-cutting is only part of the journey; it isn't the end goal.
The end goal must be to effectively and efficiently get a higher return on investment, and ultimately create a profit.
So, in effect, the customer doesn't want you to cut their costs…they want you to help them make money.
Isn't this pedantic, you may ask?
Doesn't cutting costs automatically increase profits? No.
A business may cut back on overheads, or productivity, or the amount of products they source.
They may save on stocking costs, or decrease their marketing spend.
But that doesn't always equate to profit.
The world is littered with companies who cut back and saved and saved, until they couldn't invest in the very things that were making them profitable in the first place.
Instead of telling customers how much money you could save them, tell them about how their returns on the investment will provide extra profitability, or more peace of mind, or greater productivity.
The end goal is to hit their profit objectives so they can reinvest.
If the marketing call I referred to earlier had talked about how we could be more profitable, she may have had more success.
We didn't want to cut costs…we know that cutting costs leads to fewer leads and hence fewer opportunities.
By speaking our language, salespeople have a better chance of getting through to our buying criteria.
Your buyers don't want you to save them money.
Instead talk about the results saving them money will bring.
Do that, and you may get more hearing ears!
Happy Selling!
Sean

Sean McPheat
Managing Director
MTD Sales Training | Image courtesy of Dollarphotoclub