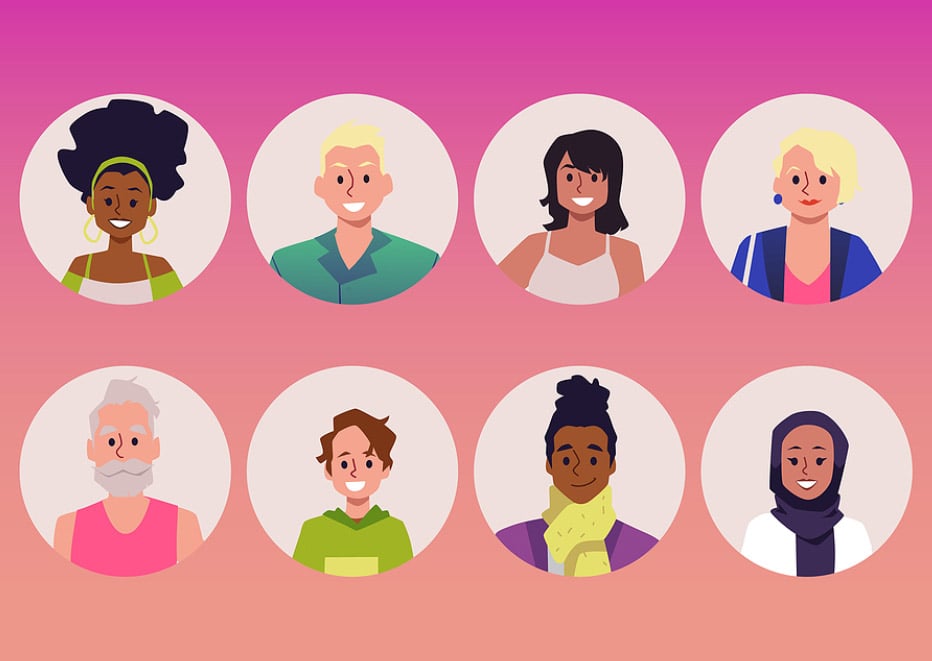 Social selling on LinkedIn has now taken over the mantle as one of the most effective types of selling in the modern-day era. Long gone are the days when the only option a salesperson had was to make 100 cold calls per day!
In our Sales Training Courses we cover how to sell a product to a customer regardless of the channel, but to learn how to sell on LinkedIn correctly can really make you stand out from the crowd!
This beginners guide will cover all you need to know on how to sell on LinkedIn – so, here we go!
Contents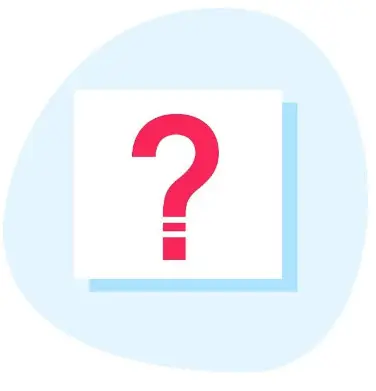 What is social selling?
The term may seem like a misnomer at first, since all selling is essentially social. However, in our present context, Social Selling means a little more than that. It's the art of using social media platforms to research prospects, forge connections, then reach out and offer an initial chat, consultation, or demo.
People may reasonably object to a cold contact on a platform like Facebook or Twitter because people tend to use those for personal connections and friendships. LinkedIn, however, is different. Let's find out why.
Why you should be social selling on LinkedIn
LinkedIn is both a business platform and a social platform. People expect to be contacted with business offers on it, meaning you can break through the "barrier of indifference" more frequently.
The platform is perfect for B2B selling, where prospects must develop trust in the salesperson who has approached them. This makes it vital to find the tonal sweet spot between forging a personal connection and maintaining a professional manner.
There are several reasons why selling a product on LinkedIn works. Here are some of the most compelling ones:
You can do thorough research on the background, working life and interests of your prospects to ensure you're targeting appropriately.
You can curate your own profile to present the best possible version of yourself.
Certain paid LinkedIn features allow you to dig deeper, filter searches, save leads and send direct messages.
LinkedIn is a platform which invites and anticipated cold contacts – there's no stigma in reaching out.
You can track the job moves, milestones and projects of your prospects with ease.
It's easy to find points of connection in everything from companies worked for to hobbies and enthusiasms.
You can post stories where you highlight deals, offers, new product demos or other opportunities, without it looking like mere advertising.
With the popularity of the platform being so high (734 million users in 2022, according to Statista) you'd be missing a major opportunity if you're in B2B sales and NOT using the platform. That said, let's look at the important stage prior to using LinkedIn as a sales platform – preparing your profile.
How to optimise your LinkedIn Profile for Sales
As we mentioned, LinkedIn isn't like other platforms. Since it's less driven by an urgent need for likes or clicks, and more motivated by a need for helpful information, constructing a LinkedIn profile isn't like building your page on Facebook or Twitter.
It's best to take a step-by-step, methodical approach to completing your LinkedIn profile. Here we'll take you through the process, so that you make the most of all LinkedIn's features and create a profile that does you justice.
Step 1: Get a Business Premium Membership or Sales Navigator Account
LinkedIn premium allows you to create a much slicker, professional-looking profile including such add-ons as an uncapped search ability, InMail credits for directly contacting prospects, market insights, and an extended time period to check "who viewed your profile" (90 days).
Once you start successfully prospecting and making sales, the added subscription expense will certainly pay for itself.
Step 2: Don't Skimp on Detail
LinkedIn profiles are a little like turbo-charged CVs. There's no point in missing out on valuable information, or key milestones. That doesn't mean you need to detail every single role you've had since leaving school, but make sure you use all the features at your disposal.
Your profile is divided into Core, Recommended and Additional information. Core includes education, positions held and key skills. Recommended information includes courses and accreditations, and "featured" achievements, where you can highlight something you're especially proud of.
Additional sections you can add to your profile include:
Volunteer experience.
Publications.
Patents held.
Projects completed.
Honours and awards.
Test scores (LinkedIn has domain-specific skills tests you can take).
Languages spoken.
Organisations you belong to.
Causes you support.
You don't need to complete all of these but including a few will add character to your profile and allow you to stand out from the crowd.
Under "Experience" mention your last three or four roles, so long as they lasted 18 months or more. Provide a little detail on your responsibilities and achievements in each employment.
Step 3: Get the Formatting Right
Photographs and images are vital. Your LinkedIn profile has three ways in which you can use images:
As a banner background.
A profile photograph (your headshot).
Thumbnails of projects, roles, and companies you work for.
Make sure you use all three to add visual interest to your page.
Your headshot is especially important. It should be up-to-date, friendly yet professional, and well-taken. It doesn't need to be a studio shot, but it should represent you in a business context.
Your background banner allows you to be a little more creative. If you have a corporate header, you can include this. It will need to be formatted to allow for the wide and narrow display shape.
Your Intro section is also vital, since this is the first text that people will read beneath your headshot. Sometimes it's the only text they'll read, so it pays to get it right!
Here's the information you should provide:
Name.
Preferred pronouns (optional).
Headline (how you define your business role).
Current Position (your job title).
Industry you work in.
Education (most recent school / college / university).
Location (you need only give town and country).
Contact Info (including profile URL).
The last bit is especially important. As well as phone or email contact information, you have the option of including one URL to a website.
This could be your corporate landing page, your individual work profile, or a third-party link aggregator like Linktree, which will allow you to easily share several URLs in one place.
Your Headline is also vital – it encapsulates who you are in one pithy phrase. Examples might include:
Senior Sales Manager – helping marketers reach worldwide audiences.
Business Development – linking retailers with AI-empowered logistics.
The first part is your role, and the second part summarises what you're selling and to whom.
Step 4: Write an Appealing Summary
The summary section of your profile is where you get a chance to explain the value you'll bring to any prospect. Don't make this section too lengthy – one or two short paragraphs will do. Readers tend to skim these sections for salient points.
Do list achievements and elaborate on exactly what your value proposition is. Add a touch of personality without being too quirky or outlandish. For example:
As Business Development Director for XYZ, I love solving the problems modern businesses face getting their goods to market. We're researching ways to use automation and AI-driven solutions to achieve better market penetration.
And if that sounds a little dry, I also enjoy dirt-biking and ultrarunning! I'll take educated risks where necessary to help you find that competitive edge. Get in touch to find out more about retail fulfilment for the 21st century.
Step 5: Sense check your Profile
Before you go public with your LinkedIn profile, do have a painfully honest friend or colleague look over it to make sure you've not made any obvious mistakes or typos, or missed any opportunities.
It can be all too easy to discount an achievement or personal quality that others feel you ought to promote. Once you think you've created the best LinkedIn profile possible, you're good to go!
Remember to update your profile regularly though – it will quickly go out of date!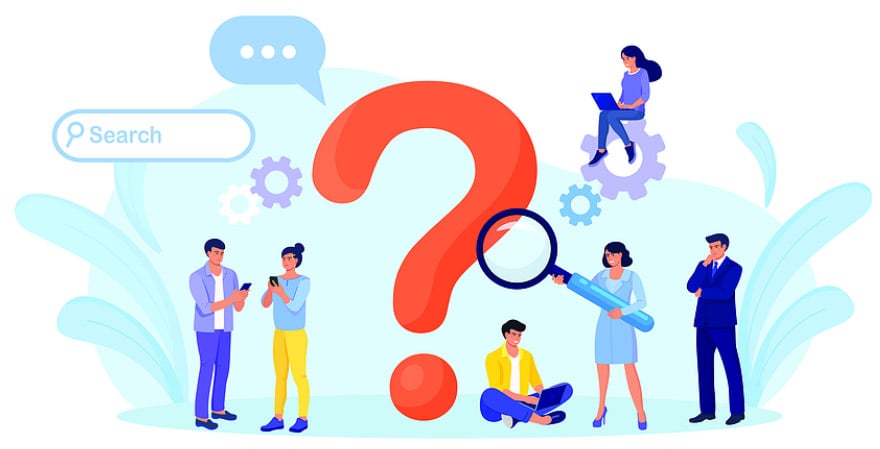 How to Prospect on LinkedIn
Lead generation is one of the major advantages of LinkedIn over its rivals. There are several different ways to find leads on the platform. Let's tackle them one by one.
1: Search Facilities
This is probably the easiest and most flexible way to prospect on the platform, due to the large number of filters you can apply. It's possible to search by a host of different criteria, including:
Location: where an individual is situated.
Company: the current organisation a prospect works for, or past employers.
Connections: mutual connections at one, two or three stages removed.
Education: which school or university a prospect attended.
Industry: lets you narrow your search to key sectors.
Keywords: tailor this filter as you choose, to get more specific.
Keywords are a clever way to home in on precise targets. For instance, you might look for "director" to filter by seniority, or "acquisitions" to target buyers.
Other search facilities such as "service categories" or "open to" apply more to searches for consultants or recruitment enquiries.
2: LinkedIn Sales Navigator
This is a paid search facility that offers even more specific filtering, ideal when you have a clear idea what kinds of prospects you need. With this tool you can significantly expand your choice of search filters for both individuals and companies.
For instance, within "people search filters" you get:
Group membership.
Leads with recent LinkedIn activity.
Location by radius from a postal code.
Seniority Level.
Years in current position.
And at least two dozen more!
Within the expanded company search filters you have:
Company revenue.
Fortune 50 / 100 / 500 listing.
HQ location.
Number of followers.
And plenty of other options!
Sales Navigator subscriptions are offered in various tiers including Professional, Team and Enterprise, each providing different numbers of messages you can send via InMail, advanced filtering and, at the Enterprise level, full CRM integration.
You can also use LinkedIn Sales Navigator's Lead Builder feature to save the most promising prospects as leads. This means LinkedIn's feed will prioritise their updates on timeline so that you'll be kept up to date with developments. You can then seize an opportune moment to make contact. Check out these sales opening statement examples to help you get started!
One more tip – Sales Navigator provides you with something called a Social Selling Index (SSI), which ranks your performance on the platform according to four components:
Establishing a professional brand.
Finding the right people.
Engaging with Insights.
Building Relationships.
It then combines these four scores into one overall SSI. You should aim to be in the high 70s or more. This will put you in the upper echelons of LinkedIn sellers.
3: Connections and Updates
If you've closed a deal with one of your LinkedIn connections, and it's been a positive relationship, then look at their connections. Perhaps they have a connection at a partner firm, or a colleague in a rival company who might benefit from your products.
The LinkedIn culture, as its name suggests, is predicated upon connections, so there's no reason not to ask for a personal introduction to a potential contact, or reach out directly to one of these one-stage-removed connections.
You can also look out for updates from the prospects you've designated as likely leads (and saved). This will tell you when someone moves a company, takes on a new responsibility, or hits a major milestone.
Get in touch to offer your congratulations, and ask if you can be of service? Remember that all B2B sales involve value-based selling. You can only sell your product to someone who would benefit from it. You really are offering to assist.
You should also receive LinkedIn notifications when one of your connections changes their profile, assuming that they have permitted these notifications to be sent. These profile tweaks could signal a moment of opportunity you might take advantage of.
4: LinkedIn Pulse and Content Marketing
LinkedIn Pulse is a news aggregation service from LinkedIn. You can curate this newsfeed to deliver information and updates that may offer opportunities to sell.
You can also publish LinkedIn Pulse content to update your connections on new products, deals and offerings, and these should arrive in the feeds of other Pulse users. For
In addition, you get analytics about the demographics, industries and job titles of the people reading your Pulse content. You'll be able to target regular readers with enquiries or InMail messages.
Pulse requires you to create blog-like posts, rather than casual updates, so it does entail a little more work. However, if positioning yourself as something of a thought leader in a particular industry is part of your strategy, then LinkedIn Pulse is worth looking into.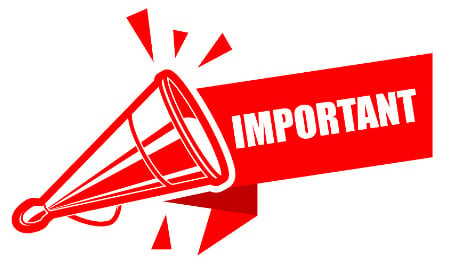 How to Research on LinkedIn
Now that we've run through how to find prospects and save leads using LinkedIn, let's turn our attention to that vital pre-contact stage: research.
As well as the factual data available on the typical LinkedIn profile, you can gain valuable qualitative information too. Here's where to look to find that:
Recommendations – many profiles have personal testimonials from colleagues and connections. Read these to find emotive or descriptive words or phrases that recur. For example, a prospect may be described as bold, innovative, enthusiastic or a risk-taker, which may mean they are open to new ideas (and potential sales). You can use these insights to match your approach to your prospect's personality.
Activity – how are your leads interacting on the platform? Are they championing a particular business approach? Have they posted several Pulse articles on marketing automation? Do they share or promote environmental issues? You'll get a great insight into your prospects' enthusiasm by what they like, share, or respond to.
Highlights – This section of your LinkedIn feed shows you mutual connections and overlapping employment. This could give you an "in" to begin a conversation with a potential prospect.
Featured – gives you an activity tracker for each prospect, showing what content they've commented on, shared, or liked. You may well find a point of connection here too.
Interests – You can see which influencers, companies, topics, or groups your prospect follows. Perhaps you have a mutual topic of interest upon which to hang a conversation?
Updates – Posts your prospect has made themselves are of maximum value in determining their interests, enthusiasms, and bugbears.
Groups – LinkedIn groups collect pools of like minded users with a shared interest. If this interest overlaps with your product or business, then you already have a reason to get in touch with other group members.
These key sections of users' LinkedIn profiles can provide valuable insights which mean when you do go into that first call, Zoom encounter, or email exchange, you're not going in blind.
Selling using LinkedIn
As well as using LinkedIn for prospecting and research, you can sell on the platform too. This is where well-crafted LinkedIn content comes in. Post articles that readers want to click on or share or ask challenging hypotheticals that your contacts may wish to answer.
These are just two ways to use content to sell your wares on LinkedIn. Here are some more content marketing ideas you can try:
Ask a multiple-choice question. For example… "What kind of leader are you? A- autocratic, B – democratic, C – Laissez-faire, D – Transformational?" Explain what each possible answer implies, then link the subject matter to the product you're selling.
Latch onto a timely topic. Find something in the news that's trending which you can link to your product. This has the benefit of piggybacking on a subject which is already being shared. Don't choose a crass topic, but something fun or fascinating (such as space travel or pop culture).
Post a thought leadership article. Be bold and tell your audience what you really think! Make it as interesting and involved as possible and keep it brief. Invite comments and thoughts and you'll find that some of your prospects may even come to you.
Inspire with an anecdote. People love the personal touch, so if you can recount a story which links to a topic that helps promote your product, so much the better. For example, if you were selling a recruitment tool, you might begin with the story of your own worst interview experience.
Write a listicle. Humans are weird – we love a list! If your list contains information of value to your prospects, so much the better. But frankly, you could write "ten times Captain Kirk demonstrated transformational leadership" and you'd gain a lot of readers!
These are just a few approaches you can take to content marketing on LinkedIn.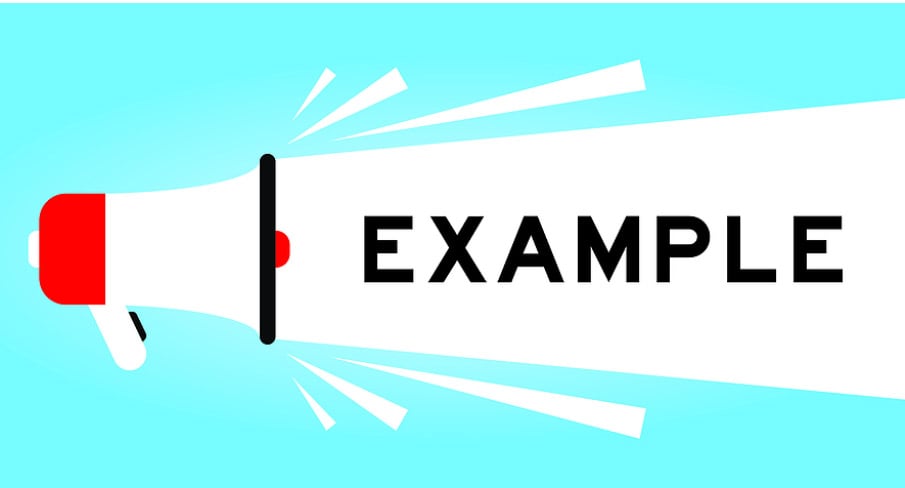 Examples of Social Selling on LinkedIn
Take a look at these three real-world examples of LinkedIn social selling in action, courtesy of the platform itself:
AMIT BENDOV
Amit is the CEO of Gong.io, a sales analytics product. He posts articles with topics like "4 Ways to close more deals in 2023" and comments on other influencers posts, maximising social interactions and thanking other bloggers for their insights. Amit has attained over 40,000 followers and has more than 500 connections.
FILM ANGELS
Film Angels is a listed group on LinkedIn where angel investors in film can liaise with independent filmmakers, read about projects in development and contact producers seeking finance. It has over 32,0000 members and would be an excellent place to prospect if offering design services, pitching training, accountancy, video editing apps or other related products.
MAX ALTSCHULER
This LinkedIn sales guru is a prime example of someone who uses content well, posting new articles and thoughts every few days, and commenting on others' contributions. His profile features a banner which promotes SaaS investment fund GTM, of which Altschuler is a partner. He also has a link to GTM's newsletter. With over 63,000 followers, Altschuler is certainly doing something right!
Final Thoughts
Social selling on LinkedIn is about forging a personal connection with your prospects and then offering them something of mutual value. The vast repository of business data that is LinkedIn makes it an invaluable selling platform, and one that should not be shied away from!
Hopefully this beginners guide has given you some useful tips on venturing into the world of social selling. If you want more information on selling over social media, then please get in touch to discuss our Social Selling Training.
And if you want to learn some additional sales techniques, then why not check out our One-On-One Sales Coaching Programmes.
Happy Selling!
Sean

Sean McPheat
Managing Director
MTD Sales Training