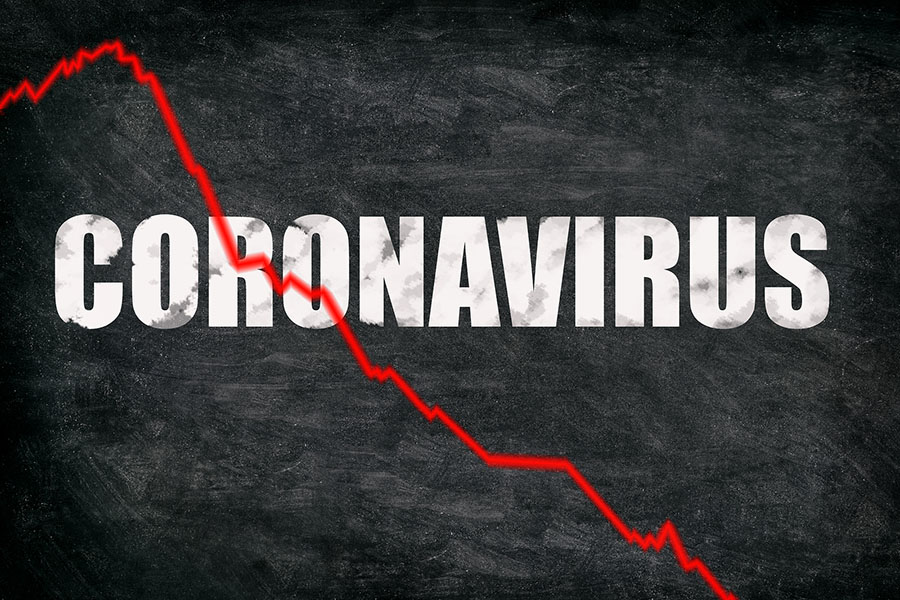 You know, no-one could have predicted the current situation the world is in, and the effect on the sales world has been nothing short of catastrophic.
We're receiving a relatively large number of enquiries from sales people asking what advice we can offer for those who are still offering products and services, without being able to meet clients face to face.
So, what are the best practices when a country is in lockdown, but still needs to move stock and clients still need to buy form us?
Here are 4 of the most frequently asked questions we've been receiving and our ideas relating to them:
QUESTION
The majority of our sales are face-to-face. How can we quickly adjust to selling in this digital world?
Yes, it's been forced upon many companies in double-quick time, and shows in some cases how far behind the times some sales companies have been in adapting to the changes we have been discussing for many years now.
The first thing to adapt to is the technology that's needed to go digital and remote.
There are many solutions out there that exist for virtual meetings and they can be quickly adapted to meet the needs of the modern-day salesperson who needs to keep in contact with buyers and decision-makers alike.
Free software like Facetime, Hangouts, Skype might be suitable for many.
More advanced tools like Zoom and Microsoft Teams and Adobe Connect can help you do more than just run meetings.
All can be set up very quickly.
When you get them, practice, practice, practice.
I gave some more tips about this here.
QUESTION
Is selling online just like face-to-face, but without the physicals?
Well, no it's not, and we need to be adaptable and flexible to the many nuances that exist in the digital world.
Yes, you still may be able to see the decision-maker if you have webcam, but you lose a lot of the cohesion in a meeting, so you need to ensure the software you're using is the right one for the specific purpose you are connecting up.
You lose the connectivity with the decision-maker, so make sure you keep up-to-speed with what is going on at the other end
You lose the ability to demonstrate the product or service, so work with that limitation and see if you can get the buyer to download videos of your product in use beforehand.
You lose the ability to see the little signals the decision-maker can give to show their interest or their curiosity in your solutions, so keep the lines of communication open with quality questions and updates as the discussions
progress.
QUESTION
How do we actually sell online?
This blunt question shows that we may have to have a differing mindset, especially in times of crisis.
Think of remote selling as sales on a different plane to face-to-face.
In most situations, you can assess pretty quickly how receptive and open a prospect is if you're face to face with them.
Online, you may lose a lot of that feedback.
Instead, concentrate on building the relationship and the trust.
If there are special offers you can make online, do so after you have built that trusting openness.
The online customer will have questions about what you have to offer, but remember that their decision-making process may well be different to how they carry it out when face to face with you.
Just as a health consultant wouldn't prescribe an answer to a patient's problem before doing a full diagnosis, the virtual connection offers an opportunity for you to find out more about their business through previous online and in situ research, before prescribing what you see as the antidote to their current challenges.
Build the relationship, analyse the challenges they are facing, create opportunities to discuss solutions and then get the buyer to make the decision to choose your solution.
This eradicates the need to pressure the buyer and allows them to make the right decision for their business now. Our Social Selling Training will show you exactly how to achieve this.
QUESTION
What are your suggestions for companies whose business has fallen off the end of a cliff?
We share your pain, we really do. But it's no use focusing on what we can't do in this situation.
Now is the time to start planning for the 'new way of being' after the virus.
We need to re-invent how we do business, and digital, on-line sessions may well become the norm in the future.
Many of your team may well have more time to devote to things that they wanted to do before the world shutdown.
How about planning for how your business will look when things pick up?
Could your team start producing videos that will help customers and prospects alike in running their business?
Can you offer more of your services digitally, so people won't have to rely so much on physical visits?
The world is filling with companies who are changing their operating model to deal with the changing world needs.
Restaurants are changing to offer delivery services.
Engineering companies are changing their lines to deal with needs for medical equipment.
Training companies like mine are now doing more and more Online Sales Training and also LIVE Virtual Training instead of face to face delivery.
If you could adapt and change to the new world requirements, what changes would they be?
The future will reward those companies who are flexible and agile enough to work with what is required in the future of business.
Digital and online selling may well become the normal way of doing business as we see the benefits of virtual selling and buying.
We just need to agile enough to see how we can change to match these new 'norms'.
If we do and can build our businesses in ways that add extra value to fill the future needs of companies we work with, we won't just survive to tell the tale, but thrive in the digital world that will open its arms to us. When we do come out of this situation we'll be running hybrid training, face to face Sales Skills Training and online training all in tandem.
Happy Selling!
Sean

Sean McPheat
Managing Director