Bespoke Digital Solutions
Based around your requirements and desired outcomes
Press play for more…
Want to know more?
Please speak to one of our team or use
our online form to make an enquiry
Bespoke Clients
Here are a selection of the clients that we have created bespoke digital solutions for.

---
Unique Solutions
Every client is different. You have different requirements and needs.
Our Online Sales Training solutions are designed around your objectives.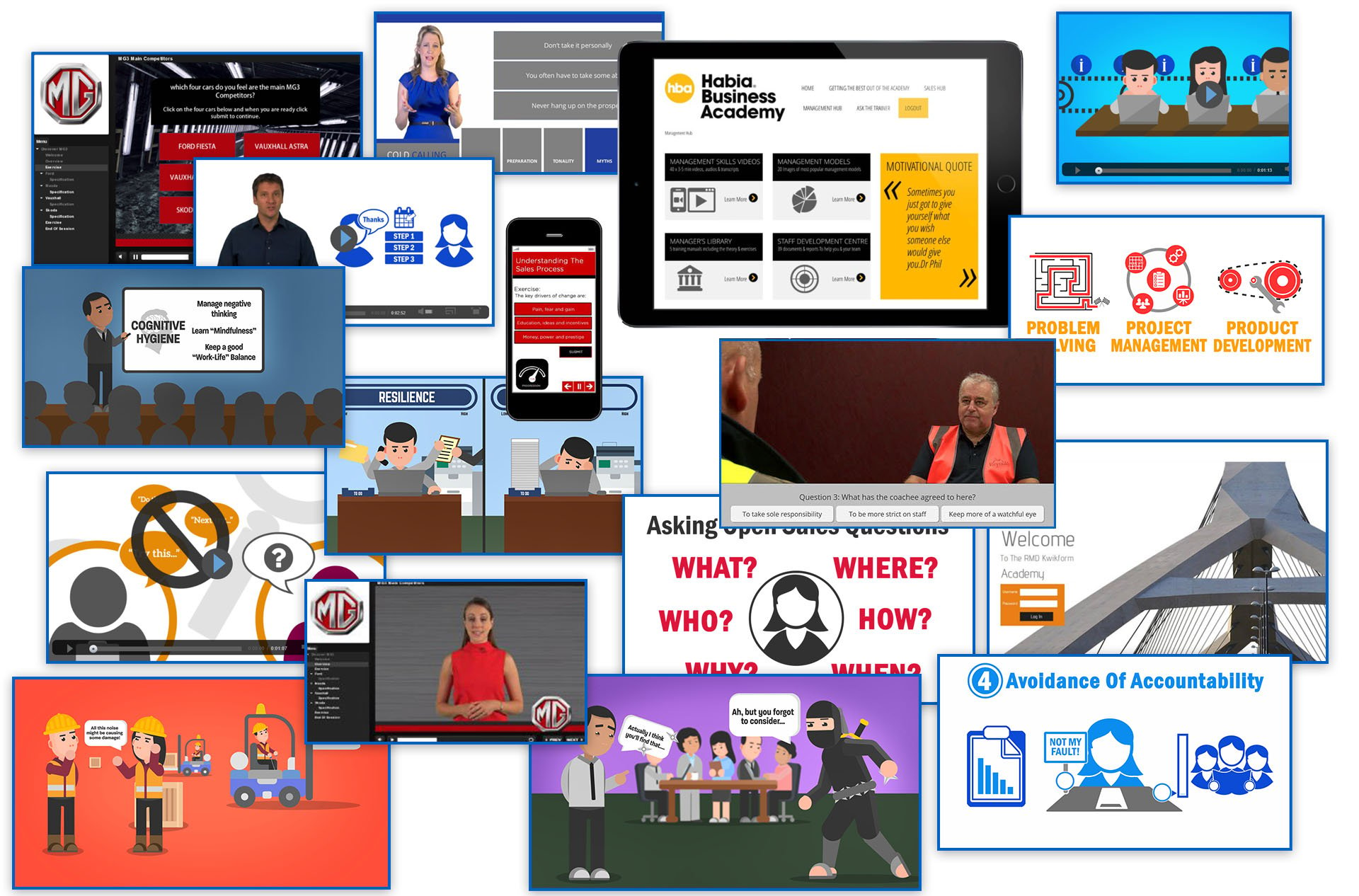 Want to know more?
Please speak to one of our team or use
our online form to make an enquiry
What Clients Say
We're very easy to work with and like to work in partnership with you.
We won't baffle you with techno waffle or jargon!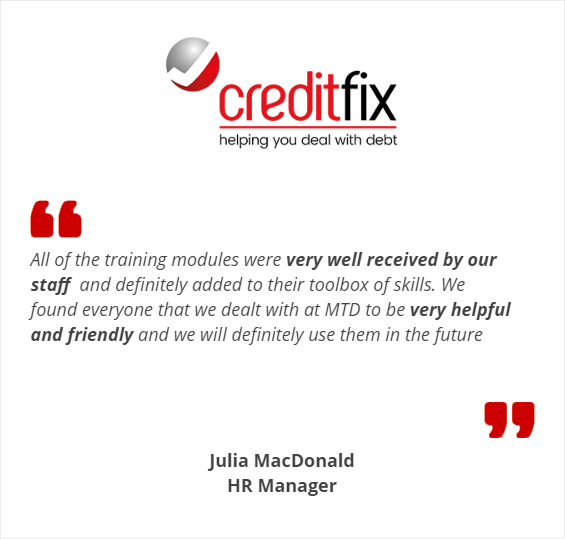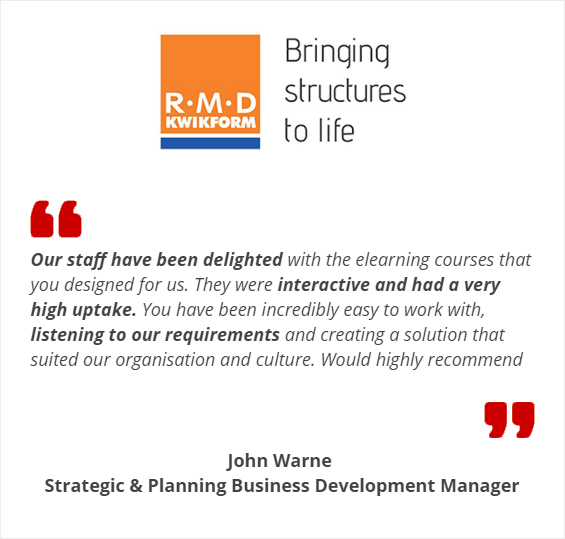 ---
Examples
Here are some examples of the different types of formats we offer.
We will create a solution that is right for your sales people.
Motion Graphics
[Please click above for an example]
These short Sales Courses last approximately 60 to 120 seconds and are short and punchy.
They convey a focused message which is idea for reinforcement of key messages and for content libraries.
Key features include:
Voiceover selected to match your brand
Colours based on your requirements
Scripts can be written for you if the needs be
Specific project manager assigned
Personalised storyboarding
Fast turnaround
---
Presenter Led Sessions
[Please click above for an example]
Choose from the existing presenter led sessions that we have developed or we can create them from scratch for you.
We have developed over 100 presenter led sales training sessions that last between 3 and 5 minutes.
You can use them as they are or we can brand them in your colours and logo.
Alternatively, we can use your existing Selling Skills Training Course content and "micro learn" them or we can develop sessions based on your exact requirements and brief.
These sessions are ideal for "How to" in the moment learning and are all fully mobile and tablet enabled so they are ideal for sales people out in the field.
---
Animations
[Please click above for an example]
Animation sessions create something different and keep the viewer involved and entertained whilst they learn.
These normally last for a couple of minutes and are focused on 1 or 2 elements of development.
They are also very useful for explaining processes, topics, procedures, policies and instructions.
Our in-house team of developers will work with you to create a practical animated session that exceeds your expectations and ensures that your staff have high user engagement levels.
We can do as much of the heavy lifting as you like from script writing and storyboarding through to sourcing voiceovers and creating unique animated assets – the choice is yours!
---
Customised Online Sales Training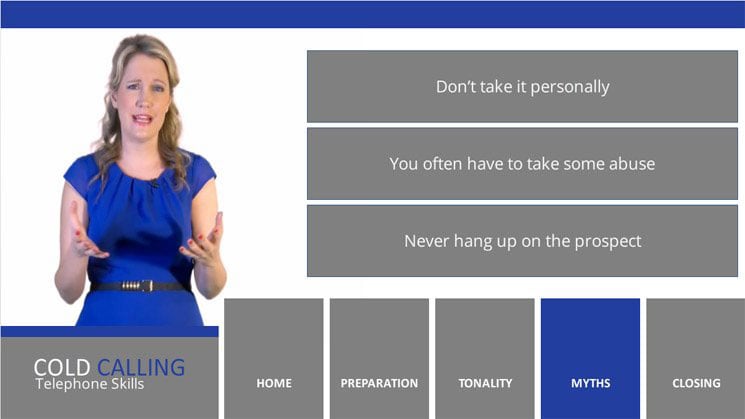 We can work with you to create customised content based around how you sell and what you sell.
This can be a combination of video, audio, animation, role plays and many other eLearning approaches that we use to captivate your sales people.
Some of the work we have competed range from 20 x 15 minute sessions through to 40 x 5 minute sessions. We're completely flexible and can cater to any design and structural requirements you may have.
All of our customised online solutions are designed to engage your staff.
We use quizzes, interactive role plays and assessments to keep their interest and to help them confirm their understanding.
We can design your online sessions using your colours, style and branding guidelines.
---
Online Sales Training Academies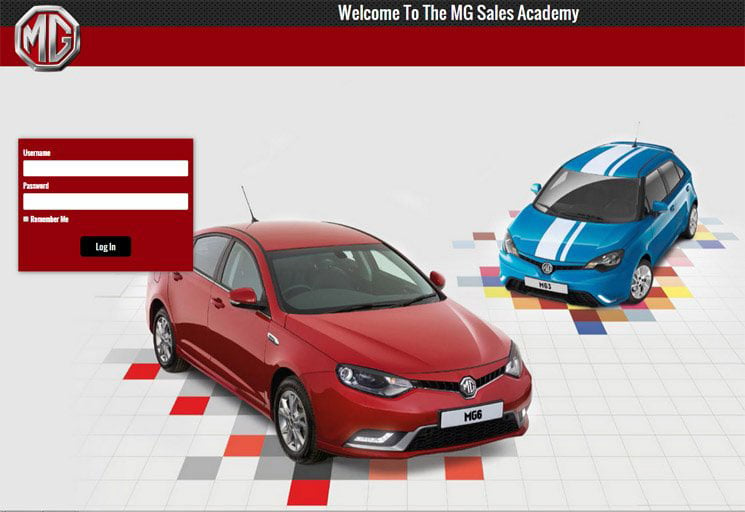 We have worked with scores of organisations to create their own branded sales academy.
This can consist of customised sessions around generic sales training topics, Telesales Training, Account Management Training, and everything in-between. We can also add our own off-the-shelf online training sessions with their logo.
Some have a mixture of the two. In addition to this the academy can include audios, infographics, checklists, manuals – you name it! We've practically done it all!
---
Fully Blended Sales Programmes
If you want to mix and match a workshop-based programme, Sales Coaching and Sales Assessments with online sessions then we have a great deal of experience with this.
The online sessions can complement the face-to-face training or Virtual Sales Training or they can be used to help to embed the learning back in the workplace.
---
Mobile Only Courses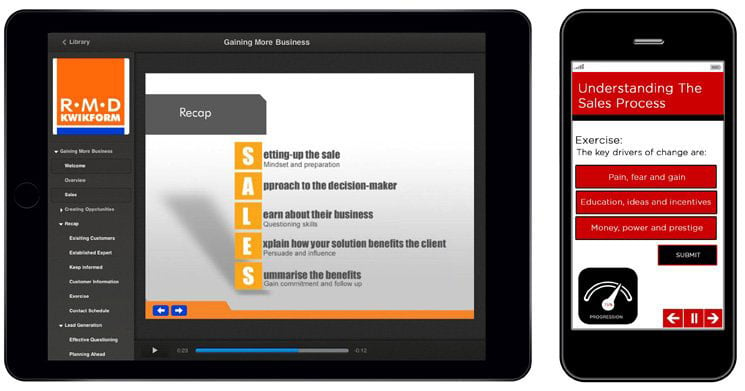 We can create smartphone and tablet specific sales training programmes.
Many sales people use these devices rather than their desktops so training designed specifically for these devices always go down well.
The sessions are created for people on the move and are ideal for "In the moment" development needs.
Most sales people consume our mobile learning sessions before they attend a sales meeting or out in the field.
They act as a great refresher and prompt to ensure that they are following their sales process.
---
Content Library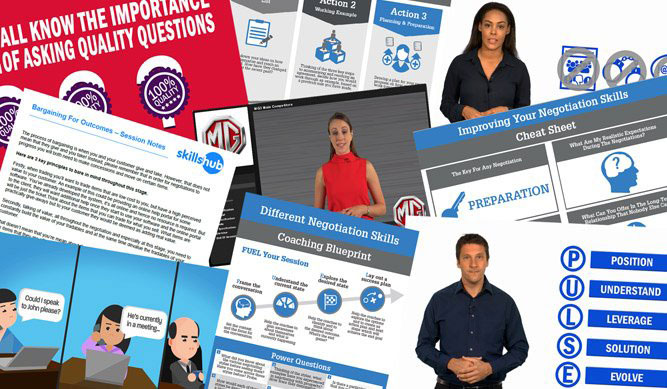 We have over
500 sales and management training online sessions
that you can
purchase or lease
as they are or we can brand them for you.
We've got our own LMS that you can use or you can host the sessions on your own system.
Each session comes with:
Online Session
Cheat Sheet (1 pager)
Session Notes
3 Specific Actions
Coaching Blueprints
Please contact us for fees.
---
Explore Our Other Online Training Options