Virtual Sales Training Webinars Delivered LIVE
Our
60 to 120 minute virtual sales training courses
are designed to maximise both learning and retention whilst at the same time providing
practical take-away techniques
that can be embedded back in the workplace.
Each webinar is designed to be interactive and includes activities before, during and after each session. Our webinars include LIVE Q&A's, chat, polls, questions, videos, LIVE presenter, work rooms and case studies. They are also recorded for playback and for further retention and for your learning department to keep and use in the future.
Why Virtual?
You may not be able to have all of your sales team in the same location for sales training or with coronavirus disruptions you might be looking for a way to keep your sales teams sharp and focused in these difficult times.
---
Virtual Sales Training
That Sticks
Below are some examples of the activities and approaches that we use within our webinars.
Each is designed for maximum impact in the least amount of time through brain friendly learning.
Pre-Session Activity
Polls & Questions
Hand Up Q&A
Interactive Exercises
Case Studies & Examples
Recorded For Future Playback
Delegate Workrooms
LIVE Presenter
Post-Session Action Plan
Take Away Actions & Notes
Embedded Content
CPD Certification
---
Client Feedback
Novo Nordisk approached us to help them sell more effectively through the pandemic.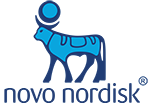 Sales Improvement Through COVID-19
I am sat this morning doing final preparations to present to 200 senior leaders within the organisation tomorrow, and find myself referring to your training materials.
We are sharing best practice from the UK on why we have been able to embrace virtual meetings so quickly, as for many this new normal is still not working. A lot of our success is down to the training we have had from MTD.
Everyone has loved your trainer's down to earth style, the pace of the training, and both the content and delivery. I would highly recommend (and will be doing) that any company that is serious about business, needs to seriously invest in your training.
I will be sharing some of your top tips for successful meetings, as they are so practical – yet so easily overlooked. My colleagues are from international operations, so this practical advice and recommendation will be reaching a long way.
I can also see a very nice sales improvement developing over the last 6 weeks.
So a huge thank you please pass on my comments to your senior leadership team. It is important they know just how impactful this has been.
Sue Cunliffe
National Strategic Account Manager
Novo Nordisk
---
Case Study Examples
Here are some examples of the webinars that we have run for our clients.
Virgin Atlantic Sales Account Managers
Consisted of:
• 60-minute webinar for worldwide team of sales account managers.
• Covered 49 account managers in Far East, Africa, United Kingdom and United States.
• Review of worldwide training programme held in UK
• Analysis of results obtained following the training events
• Creation of action plans for account managers for next 12 months
• Production of sales development opportunities for new and existing accounts
Feedback:
• Feedback rating of 9.0 out of 10 for overall feedback of the webinar
• 92% agreed the webinar was a good way to enhance the learning experience
---
Skype for Business Training: RM Education
'How to design and produce webinars that
engage, educate and entertain your audience'
Consisted of:
• Webinar and Skype training for over 40 employees
• Responsible for designing, developing and running their own skype programmes
in the field of educational products for schools and universities.
Contents included:
• Why use webinar?
• How to design a webinar/Skype programme
• What learners need to know
• How to engage learners
• Different types of learning and interaction
Feedback:
• Feedback rating of 9.1 out of 10 on quality of the training
---
The Ultimate Sales Audit
Consisted of:
• 60 minute webinar for ISM members and contacts
• 244 attendees worldwide
• Interactive session with lots of audience polls and exercises
• Pre-session questions were factored into the programme
• LIVE Q&A at the end of the webinar
Feedback:
• Feedback rating of 94% on the quality of the webinar
• 90% of participants stayed to the very end
---

HermanMiller: Building High Performing Teams
Consisted of:
• Series of 3 webinars for 57 staff
• Topics included:
o High Performing Teams – Hong Kong, India, Australia
o Managing Change – UK & UAE
o Managing Performance – Hong Kong, India, Australia
• LIVE webinars were held across various time zones
• The webinars were back up with our library of 500 online training sessions
Feedback:
• Feedback rating of 95% for relevancy
• Feedback rating of 93% for content
• Feedback rating of 95% for quality of facilitator
---
Sales Webinar Content Ideas
We can design and deliver exactly what you need to meet your requirements. Below are some
session outlines to give you some ideas but we can mix and match and add anything you like.
Sales Skills
(Click on the courses below)
Sales Management Skills
(Click on the courses below)
---
Sales Training Webinars FAQs
How many sales people can I have on each webinar?
Do we need to provide our own webinar platform?
Can my sales team use their smart phones or tablets to access the training?
Do you offer training on how to design and run a webinar?
Are webinars effective?
What are the next steps?
---