Turning Potential Into Top Sales Performance
Our Sales Personality Assessments are most commonly used to
develop your existing sales talent
or to
help you recruit the top talent…
How can you find out if you're getting the best from your current sales team? What are they good at? What needs improving?
Before you start developing your sales people you need to gain an insight into their behaviours, motivators and personal skills. A full understanding of what's going on in their head is necessary to develop a top level sales performer.
Training your staff in areas that don't need improving can cost you dearly in time, lost sales and money.
Likewise, it can be very expensive if you select the wrong staff so being able to gain an overall picture of someone's behaviours and motivations before they start with you can really help you to make an informed decision as to whether they will be a good fit and also whether they will perform.
---
More Than Job Skills…
Having the skills to do the job is not enough…
Training your team to sell more effectively is the easy part.
Knowing how to develop them on their internal drivers, behaviours, personal skills and motivation is a much more difficult task!
You've also most likely come across sales people who seem to have all of the skills yet they continue to deliver sub-standard performance. They lack the attention to detail and the drive to perform – these are "internal" factors that you cannot see on the surface.
We offer a range of personality assessments that will uncover what these internal factors are and the impacts that they have on delivering superior sales performance. Please feel free to download some sample reports below or if you're interested in a Sales Competency Assessment we can help you in that area too.
---
Sample Assessments
We recommend that you
download each of the 4 reports below.
You'll gain an invaluable insight into
the output of each and their usefulness.
Sales Skills Index
The Sales Skills Index is an objective analysis of an individual's understanding of the strategies required to sell successfully in any sales environment.
Click on the cover to download the sample report.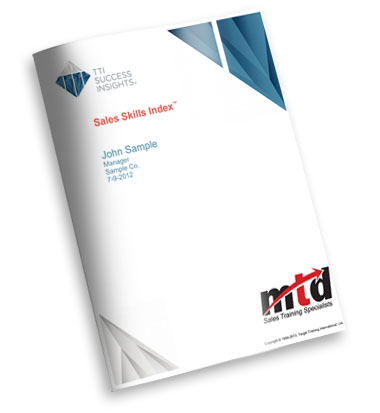 ---
Sales Talent Insights
This report examines the behaviours individuals bring to the job and the motivators that drive them in sales.
Click on the cover to download the sample report.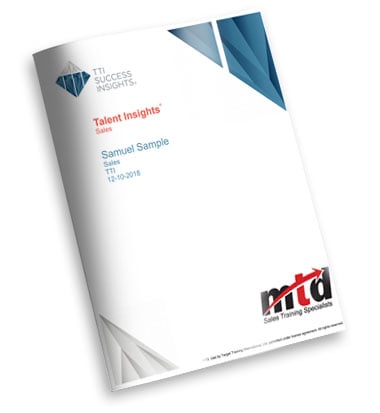 ---