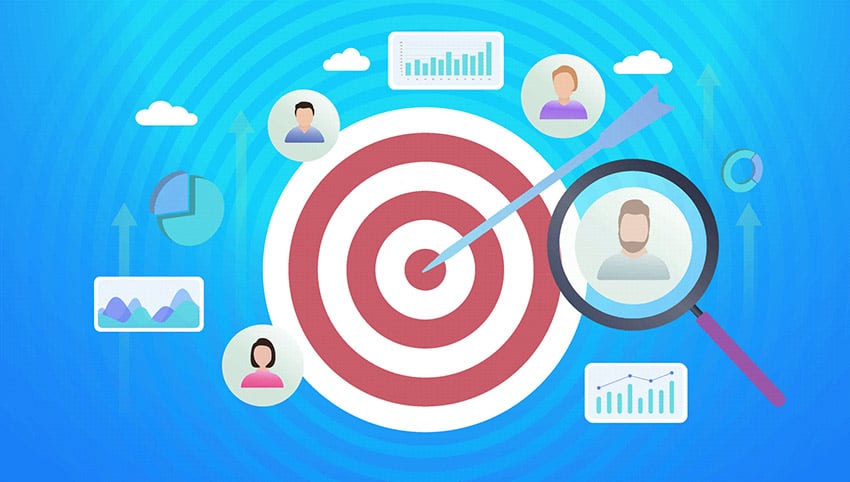 Improve Your Sales Management Skills
The Sales Manager's Guidebook contains a wealth of valuable information for sales managers, split up into 3 manageable volumes which cover the main aspects of sales management.
From the Guidebook you will learn…
How to create a sales plan for you and your team
How to recruit new sales staff
How to develop your sales management skills
How to build and develop your sales team
How to solve common sales performance problems
How conduct successful appraisals with your team
So what exactly is in each volume?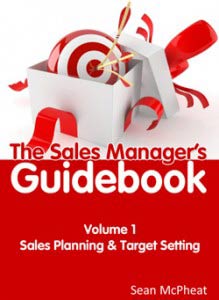 Sales Manager's Guidebook – Volume 1
Sales Planning & Target Setting
Volume 1 will teach you…
How to create a sales plan
How to Set Sales Targets
How to develop an appropriate management style
How to take over new sales teams
How to manage the sales effort
How to recruit and select sales staff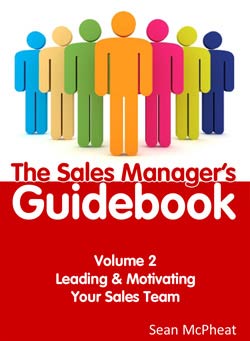 Sales Manager's Guidebook – Volume 2
Leading & Motivating Your Sales Team
Volume 2 will teach you…
How to develop your leadership skills
How to motivate team members
How to set standards of performance
How to manage team discipline
How to build and develop your team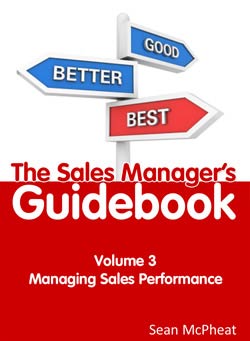 Sales Manager's Guidebook – Volume 3
Managing Sales Performance
Volume 3 will teach you…
How to effectively solve problems
How to improve your decision-making skills
How to manage both your own and your teams time effectively
How to improve your negotiation skills
How to conduct a successful appraisal of your sales teams' performance
Sales Manager's Guidebook Overview
If you're a sales manager or an aspiring sales manager then this guidebook will equip you with the skills, techniques, and strategies for you to be a success in your role.
It's ideal if you can't attend a Sales Management Training Course or if you want some ideas and quick tips to help. It's a practical guide to sales management with exercises and activities to complete as you work your way through each of the 3 volumes. Being a Good Sales Manager can often be the difference to your sales team making their quota or not so it's always a good idea to keep your skills fresh and updated so you can get the best out of your people.
The guidebook covers the 3 main areas associated with successful sales management: people, process, and profit.
You will learn how to lead and motivate your sales teams more effectively. You'll learn how to manage their sales performance and you will also understand the sales planning process so you can manage the overall sales effort.