About This Course
---
---
Course Overview:
The Sales Management Skills course will provide you with the sales management skills and techniques to get your team performing.
So you're in charge of a sales team full of pros and newbies! The pressure is on you to perform and to get the whole team performing as well. Where do you start? How do you motivate everyone to sell? How do you set challenging yet attainable sales targets? How do you train and increase the skills of your team? How do you get their respect?
---
What Do I Need To Wear?
Whatever you feel comfortable in.
---
How To Find Us
Eastern Perimeter Road,
Hatton Cross,
London,
TW6 2SQ
Accessible via Hatton Cross underground station and the Hoppa Bus routes.
Car parking is free
---
TO DOWNLOAD YOUR JOINING INFORMATION AS A PDF – PLEASE CLICK HERE
---
Need Accommodation?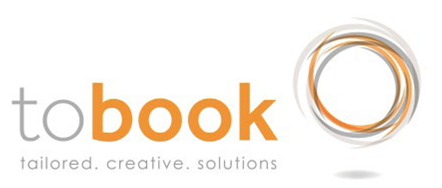 On behalf of MTD Training, tobook has secured preferential accommodation rates at great hotels to offer you a sound night's sleep, leaving you refreshed and ready for your training course.
You can log in to the online booking tool to request your accommodation using the details below:
Go to www.tobook.co.uk and click "Sign In" on the top toolbar
Sign in using the username: MTDTRAINING and password: 0379MTDTRA
If you need any assistance with your booking, contact tobook@tobook.co.uk or 01676 522868
Upcoming Courses
---
What Will We Be Covering?
Day 1
Introductions & Objectives
What Makes An Effective Sales Manager?
Here we look at the difference between sales management and sales leadership, what are the key responsibilities of a sales manager? What makes an outstanding sales manager from the average? What should you be doing? What shouldn't you be doing? How do you spend your time at the moment and what you should be spending it on!
Exploring Your Sales Managerial Style & Potential
Take a managerial assessment to find out what your preferred sales management style is and what it means to you and your sales team back in the workplace.
Lunch
Communication & Influencing Skills
Learn how to be a master communicator and how to get your point across in a clear, concise and positive manner with your sales teams. Learn the importance of non-verbal communication and how to influence others to see your point of view so that you sell your idea effectively!
Sales Coaching & Feedback Skills
Learn how to sales coach and give feedback to your sales teams to help their personal and professional development. Learn different models of sales coaching and how to give positive and constructive feedback to fit the situation. i.e. formal coaching sessions, on the job sales coaching, reviews etc
Close
Day 2
Recap & The Day Ahead
Managing Sales Performance
Learn how to set sales goals, objectives and put development plans together with your staff. Learn how to review sales performance and how to manage under-performers. Learn how to deal with difficult people in an effective manner. Learn how to keep high sales achievers "HOT"
How To Run Highly Effective Sales Meetings
This key session will provide you with the ideas and the structure to make your sales meetings focused and productive. You'll be provided with ideas, recommendations for the structure of each meeting, how to keep them on track, how to analyse the figures and ways to brainstorm new approaches.
Lunch
Building High Performance Sales Teams
Building highly effective and performing sales teams is an essential objective in your role. Learn how to gel all of the members in your sales team to work together and to exceed all targets that are asked of you.
Motivation Skills & Understanding Others
Learn what makes people tick and what gets them out of bed in the morning and how to use this to your advantage. Learn how to elicit your sales team's motivations, values and beliefs and how to tailor your communications with them to motivate them to do an outstanding job in all that they do.
Close
TO DOWNLOAD YOUR JOINING INFORMATION AS A PDF – PLEASE CLICK HERE