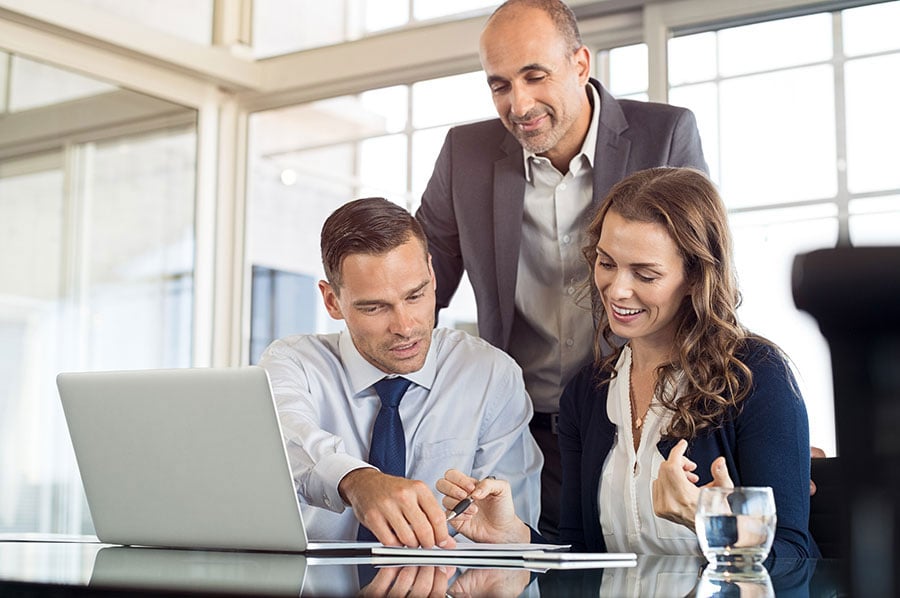 When sales managers have opportunities to develop their sales team, it's something they should throw their whole time and attention at, as they seldom have the chance to get out of the fire-fighting mode and spend time working on.
So, what are some ways to ensure success in this important part of the sales manager role?
Here are some tips and ideas:
1) Set aside quality time
Don't try and fit Sales Coaching in when time allows.
It should be seen by your team as important, not just when there may be some spare time available
2) Study what great coaches do in sport
By analysing the mindset of great coaches, you pick up useful and applicable tips that can be utilised in the sales environment.
Catch some YouTube videos, or read the blogs of successful coaches and identify those cross-over points that would work for you
3) Identify the situations where individuals find difficulties
This allows you to see the current situation as it is now, not what you think it could be.
You therefore get a clear picture of what the reality of the position is.
For instance, a salesperson has difficulty dealing with specific price objections that come up with prospects.
This is an ideal situation to choose to work on with the salesperson, and do it individually
4) Identify what potential the salesperson has for improvement
Based on the previous scenario, you can discuss with the salesperson the gap between where they are now and where they would like to be.
If they lack confidence in approaching the price objection, you can ask them what they need to do to improve this specific skill.
This gives a clear picture of what has to change to get them closer to their ideal skill
5) Work on the skill-sets that will help the team improve their abilities
Coaching skills is easier than coaching behaviours.
Look at what the individuals have to do to improve and analyse how each person's learning styles can be adapted to, to achieve a   skill improvement
6) Look at how you can use your experience to mentor specific skills with individuals
If you've been in sales before, you may be able to share your experience with team members in respects to what worked for you.
As long as your conversations still work in today's sales environment (assuming that your sales experience wasn't based on selling wood to Noah!) your ideas should prove beneficial to individuals who need their skills enhancing
7) Analyse how your coaching and mentoring is affecting your team members
You need to measure results and see what impact your coaching is having on the team.
Don't assume that just talking to them at sales meetings is going to have a beneficial effect.
Too often, sales managers think that just passing on information or experience is enough to inspire their team.
Think of coaching as a journey that you're taking your team on.
Plan it into your weekly or monthly calendar, showing your team how important you see personal and professional development.
If you do so, your team will see you take improvements seriously and will work with you to develop their skills and behaviours accordingly.
Please try out our Sales Management Training and Telesales Courses for the latest tips and techniques.
Happy Selling!
Sean

Sean McPheat
Managing Director