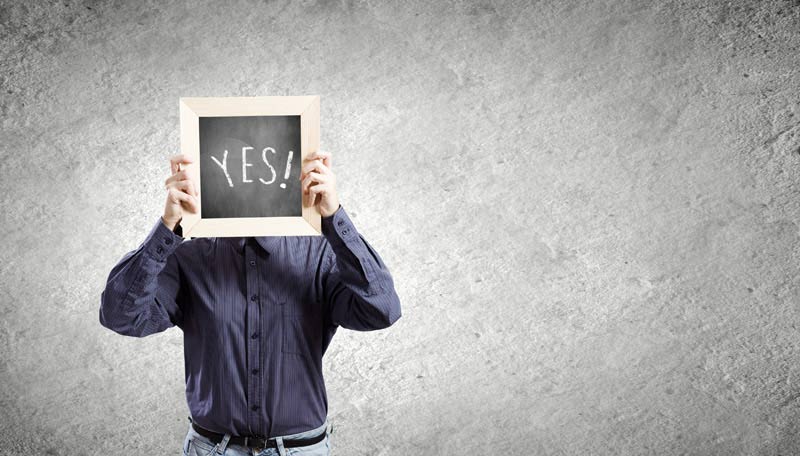 In the first part of this article, we discussed ten reasons why it would be beneficial for your prospect to agree to choose your solution. All prospects and customers have to rationally and emotionally be connected at some level with the solution, or they may well have buyer's remorse or incongruence about their choice. So it is vital we ascertain the real reasons why people would change their mindset to choose us rather than the competition, or do nothing at all.
In this article, we cover how we need to explicitly detail how our product or service produce outcomes that your prospect expects, desires or would be surprised by. Remember to only focus on those areas where your services will make a real difference to the prospect's business or lifestyle.
The first ten reasons concentrated on taking away the pain from their business. These final ten concentrate on the gains customers would get with your solution:
11)  You create something that the customer wouldn't have without you. These could be product benefits they can't get elsewhere, time savings you provide, investments that would outweigh other choices, and the like.
12)  You exceed the expectations of the prospect. Everyone has expectations as to the level of service or quality of product they demand. By going beyond those expectations, even by a small amount, you give the prospect reasons to choose you.
13)  You outperform their current method of working. Your product could be better than, produce more, be more efficient or save more money than their current products, so you offer tangible benefits to them and their business.
14)  You make your prospect's life easier. Something you provide helps the prospect to get on with their lives easier, with less stress or fuss and lets them do their job instead of worrying about things that shouldn't concern them.
15)  You create positive emotional results for them. If you make your prospect look good in other people's eyes, you hit one of the basic reasons why humans make decisions…to increase their self-esteem.
16)  You give them something better in terms of quality, design, warranties, features or benefits. This means they can rationally choose you because, simply put, what you have is better than other choices.
17)  You give them something the competition can't. Your differentials prove to be so good that you knock the competition sideways. As long as these can be tangibly measured or intangibly described (rational or emotional) then the prospect can see the reasons why you beat your competitors.
18)  You fulfill a desire the prospect has wanted for a period of time. When someone has had to wait for a solution, sometimes for a long period, and then the answer comes along, the relief this provides can be a compelling reason to say yes.
19)  You help the customer succeed where they had failed before. This supports many of the other reasons and makes you and your company a precious asset in the eyes of the prospect.
20)  You make doing business with you now, and in the future, easy. If prospects can identify the overall benefits of your services through identifying future results and creating great support mechanisms for their future performance, they have confidence that their present choice will provide them with great business opportunities. Make doing business with you easy, and people will be happy they made the choice.
These reasons should provide a good basis for the tools you need to encourage prospects and customers to choose your solutions and stay loyal to that choice. By being supportive of their business decisions and ensuring you have the support power to back up your services, you can align your business goals with the objectives your customers have and hence make them feel confident they have made the right decision in choosing you.
Happy Selling!
Sean

Sean McPheat
Managing Director
MTD Sales Training | Image courtesy of Dollarphotoclub