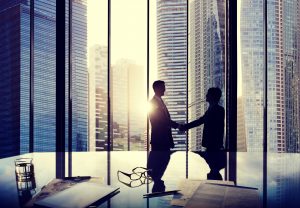 We all know that partnering with a client's business helps you to establish long-terms relationships, often provides improved profit opportunities and adds value at every touchpoint you have with the buyer's company.
It offers and delivers results you simply wouldn't achieve at a more shallow level.
What is it, then, that makes businesses open their inner sanctum to you and your company, allowing you to build relationships and contacts that are gold-dust to you, leaving competitors in your wake?
Here are five comments from Chiefs of various businesses that give an insight into the needs and wants of decision-makers in positions of authority:
It's important today to be direct and respectful.

You need to demonstrate integrity and authenticity to us.

Within reason, the more you disclose, the more your customer will disclose.

When entering negotiations, we try to work on the same side of the table as clients.

You should too. If you understand what we want and need to succeed, we both lay a foundation to build on in the future.

This might mean walking away from some volume business.

It's about knowing and understanding the customer's reasons for doing business
Rick Cheatham (Leader of BTS Sales Practice)
You need to understand the business case a decision-maker has to make, and then help supply the data and the metrics that builds that case.

That communicates value.

You them show you understand your customer's P&L and the impact it has.

The best salespeople work with our business plans and our performance dashboard.

It's about plugging into our management system.

Great partners ask us how they can track the results we are achieving with their services, so they can prove their value on an ongoing basis, and they can justify it concretely.
Mark Little, VistaPrint
We like to partner with suppliers because it's efficient and gets rid of the clutter.

There's a natural point where either the depreciation of the equipment or the new technologies that are available to our business become compelling.

The most effective salespeople are working with customers on their strategic plans and establishing greater value while the customer is satisfied.

They help customers with their evaluation processes, and identify the levels of investment required to achieve their short and long-term goals.

That helps salespeople to formalise and structure a strategic approach so the customer knows exactly what they can expect from their supplier.

This means they can meet the needs of their customer for at least the next two or three years of the relationship
Greg Shortell, Nokia
Everything you do should send out these messages loud and clear:

We value our customers
Awards mean nothing: It's about the pursuit of perfection
We approach everyday as if our customer was number one and we are number two
We never succumb to arrogance or complacency
We have a long way to go if we want to be called the best in our industry

You should make every effort to communicate, and to us that means listening more than telling.

You need to continually find new and innovative questions to ask and ways to ask them.
Mike Wells, Ex-Lexus, now Group VP of Sales, Toyota
Many salespeople's approach revolves around the effectiveness and efficiency of their products.

What we need are people to help us achieve our business goals.

Your marketing department should help our marketing department with a new product launch, category or channel.

Your customer service people should help our team with information to provide the value we need.

This helps us see your business as a whole, and not just a one-man outfit.

You need to speak to our financial brains about the impacts you can have across the functions.

You need to embrace our technology.

We use it for a reason, so help us get the best from it.

Use systems in real-time to gather, analyse and share information with us and our support staff.

Today, immediacy is a value-add and is a great measurement of success.
Dale Hayes, Head of UPS Corporate Public Relations Group 
To me, each of these comments is a glimpse into the mind-set of people who are influential in making decisions for the whole of the company, and help to establish the culture within it.
If you are able to dig for and develop the account to create and capture value-building opportunities, you open up so many avenues of opportunity to build long-term partnerships that will enhance your reputation and repute with current and future clients.
Happy Selling!
Sean

Sean McPheat
Managing Director
MTD Sales Training | Image courtesy of Dollarphotoclub