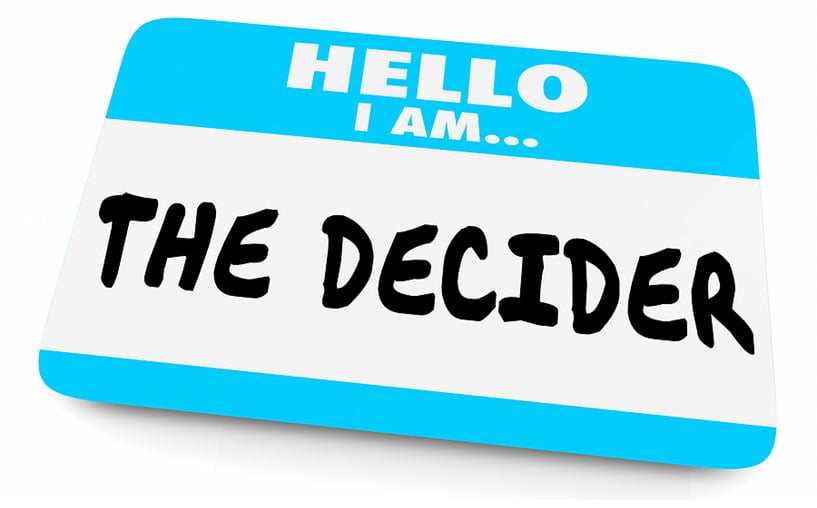 The title of this blog a bold statement. But we have experienced many meetings with decision-makers where these ways have proved successful. I'm going to share them with you in this article. How many times have you thought that a deal was a certain closed-won, only to be rejected at the last minute, or you find yourself facing a barrage of sales objections and excuses?
It can happen to the best of us.
There are many different buyer types that you will come up against and the decision maker will have a lot of things going through their mind, and your job as a sales consultant is to make it easy for them to make that decision. Most Sales Training focuses on selling skills. That might sound obvious. But it's very important that you understand how people buy and how they make their purchasing decisions.
That's why I have always recommended attending Sales Negotiation Training so you can see if from both sides of the table. Buyers make their decisions in a certain way. You'll sell in a certain way. The top salespeople can marry the two to create an outcome where everyone wins.
With that said, here are some ways to get a yes from that decision maker.
Getting A Yes From The Decision Maker
Tailored Sales Preparation
Make your preparation pertinent, relevant, and appropriate to the decision-maker you are meeting. If you carry out your research but it turns out to be generic in its nature, there is no reason for the decision-maker to think that you are any different to other salespeople who have met with them. When your preparation is specific and bespoke to the buyer's company (and themselves, if necessary), you show that there is every reason to build confidence and trust in you.
Sales Presentation AFTER Your Fact Find
Ensure you do not present solutions before carrying out a thorough fact-find. Too many sales consultants are wanting to present solutions too early. They feel that presenting answers will make the buyer sit up and take notice. The warning here is that many buyers will see an early presentation of features and benefits as being 'sold to'. If you carry out a complete fact-find before even contemplating a solution, there is no reason why the decision-maker will feel they are being sold to.
Provide Social Proof
Provide proof that your products and services can achieve the results your decision-maker is seeking. Buyers do not buy products or services. They buy the end results those products will produce for their business. If you prove the decision, you are asking them to make will get them the results they really want, they will see no reason to reject your offering. We offer a lot of sales tips around this topic.
Make It Easy To Buy
Make it easy for the decision-maker to make the decision. Too often, the amount of work the buyer must make to determine if this product is suitable for them is disproportionate to the benefits, they will get out of it. The easier it is for the buyer to see that their business will be better off partnering with you, the easier that positive decision-making will be.
Demonstrate Similar Company Case Studies
Show how you have helped similar companies thrive and prosper, after making the same decision you are seeking from this buyer. Trust is built up when people see the proof that something they are contemplating has proved successful with other companies of similar size and industry. This goes beyond testimonials, case studies and references; this provides decision-makers with evidence they need your product or service, or they will be worse off than going with it. When they see that proof, the decision-maker will feel they have to make the right choice (in this case, go with your solution).
Make sure you work with your decision-makers to make them feel totally secure in partnering with your company, and you increase the guarantees that they will decide to go with you. You've got to do everything in your power to make the decision a no brainer.
Want to get some sales motivation? Check out Al Pacino's inspirational speech or my best sales movies that you much watch.
Happy Selling!
Sean

Sean McPheat
Managing Director