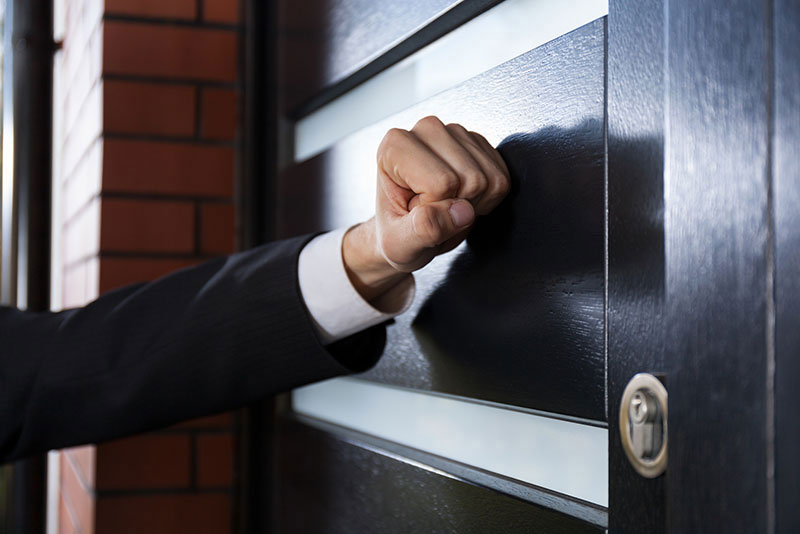 I received an email from one of my newsletter subscribers who wanted to go "door to door" to drum up some sales:
Hi Sean,
I work as a will consultant for a large company and to drum up some extra business over the next 6 weeks I have decided to cold call (door to door)potential clients in my area.Now when clients comes to there door and see`s me I plan to show them my ID card and say My name is XYZ From XXXX  XXXXXX legal Services,I provide peace of mind for people of ages by proving them with a  will writing service in the comfort of their own home. Our company currently has a special offer whereby you can have your will drafted for (£59single will/£79.00 double will).All you need to do to take advantage of this offer is to make an appointment to see me with in the next 14 days.What happens is that I call round to your home and take your instruction for the drafting of your will,send this to our head office then your will,will be sent to you in the post 30 Days later as a legal document ready to be signed and witnessed.
Now would you like to make an appointment to have your will drafted…………
Sean,What do you think of my OPENING script and could you recommend any ways of improving it. Your help/guidance would be truly appreciated.
Here are my thoughts on this:
This opening script is too long and cumbersome
Keep it to the point:
"Hello there, sorry for disturbing you, my name is ABC from XYZ services (show card). We're currently running a special promotion within your area for peace of mind will writing services – could I just ask whether you have got a will in place so your loved ones are covered?"
Always end an opening script with a question.
THEY SAY NO
Then go on to talk about setting up an appointment etc. Think about your objectives. If they are interested why not "close" the deal there and then to save time and to strike while the iron is hot!
Hope that helps
Sean

Sean McPheat
Managing Director